SOLD OUT
Fidelitas is currently sold out of all current vintage red wines and our tasting rooms are closed through January 2nd. Join our newsletter and watch for information to come regarding the release of the limited, 2016 vintage wines.
Please contact us with questions: wine@fidelitaswines.com | 509.554.9191
---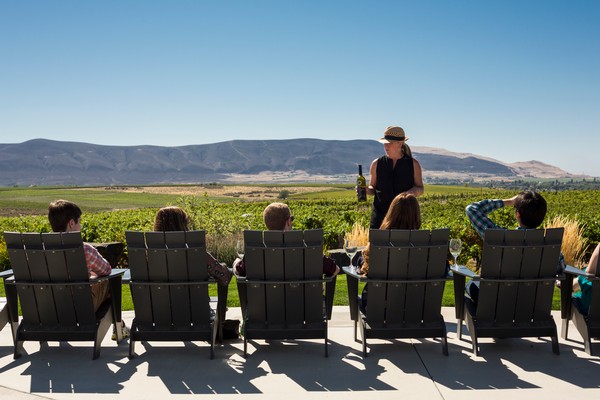 Fidelitas has two locations where you can experience the handcrafted wines of Charlie Hoppes.
Our daily wine flights feature Fidelitas' newest releases that can't be found anywhere else. Stop by during open hours or contact us in advance to let us know you're coming. Groups of 6 or more by reservation only.
Check out the options for each tasting room below.
---
Red Mountain Tasting Room
located in the heart of Washington's most exclusive growing region.
open daily from 11am to 5pm
HOLIDAY CLOSURES: November 22 | December 9 + 10 | December 18 - January 2
51810 N Sunset Rd | Benton City, WA, 99320
509.588.3469
wine@fidelitaswines.com
→ learn more about tasting options and visiting with groups on Red Mountain
---
Woodinville Tasting Room
just 45 minutes from downtown Seattle.
open daily from 11am to 5pm
HOLIDAY CLOSURES: November 22 | December 9 + 10 | December 18 - January 2
14467 Woodinville Redmond Rd NE | Woodinville, WA 98072
425.558.9001
wine@fidelitaswines.com
→ learn more about tasting options and visiting with groups in Woodinville