Team Fidelitas
Team Fidelitas is all in. We're a group of roll-up our sleeves, help each other out, do-it-all individuals. We pour wine, throw parties, pack boxes, track packages, schlepp cases from here to there and back, make hotel reservations, make dinner reservations, make tasting appointments, mop floors, polish glasses, go to events, host events, and much, much more. Above all else, we work hard to provide relentless customer service to every Fidelitas Fan out there. Meet a few members of our team...
---
JESS ZANDER, FIDELITAS GM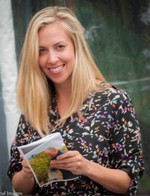 My background is in education, but I soon found a passion for wine (and food!) that I couldn't ignore. When I realized that I couldn't bring wine in to the classroom, I decided to attempt a major career switch. After completing my certification with the International Sommelier Guild and a brief stint in fine dining, I was lucky enough to connect with Charlie and Fidelitas. I began working with our Wine Club in 2008 and took the position as General Manager in early 2014. The fast paced environment, lively industry, wonderful coworkers, and of course, awesome wines are what keep me going.
When I'm away from work, I'm usually on an adventure with my husband and daughter: finding new parks (for her), wineries (for me), or places to fly fish (for him). All three of us enjoy traveling, entertaining friends, and dance parties in the living room. I love Semillon on my front porch, Optu White with halibut, and Red Mountain Cabernet with lasagna.
---
MICHELLE MARSH, WINE CLUB CONCIERGE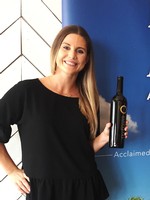 Being a Tri-Cities native, I grew up in the heart and soul of Washington Wine Country. Of course, growing up I didn't realize that the vineyards that surrounded our small town were going to be such a factor in my dream job. Lucky for me, as soon as I was old enough to drink wine I found my way to Red Mountain, and was hooked. I've taken my experience in customer service and time working on Red Mountain, and paired it simultaneously in my role as Wine Club Concierge where I get to connect with our club members on a regular basis. Now, I live in Western Washington and get to spend time bouncing between Red Mountain and Woodinville. When I'm not busy traveling from one event to another, I'm usually hosting dinners with friends, exploring some of my favorite little towns like Bellingham or Hood River, or enjoying time visiting my family back home in Tri-Cities. We all know I'm a sucker for Optu White but as far as reds go, I can never go wrong with one of Charlie's Merlots.
---
CHELSEA BROPHY, FIDELITAS RED MOUNTAIN MANAGER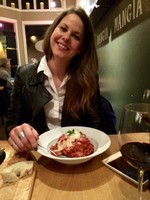 My background is in Business Administration, and I have a strong passion for customer service. I have always had a love for food, wine, and entertaining so I knew this was the industry I wanted to be in. Growing up in the area gave me the motivation to join the wine industry and become a part of it. I wanted to learn all I could from the ground up and working with Fidelitas has helped make that happen. I truly enjoy the people and sense of family that Fidelitas provides their guests as well as their staff.
When I am not working I am usually cooking and entertaining for family and friends, as well as exploring new restaurants, wineries, and breweries in my local area. I also love traveling and taking quick day trips with my boyfriend Brian and exploring the area we call home. Our newest adventure involves remodeling our new home, chasing down our two dogs and enjoying a glass (or bottle) of the Ciel du Cheval Red Wine.
---
SKYE DISSETTE, WINE CLUB CONCIERGE
I'm a Maryland native but have always had strong ties to Washington state. I received my B.S in Wine Business and got some hands on experience studying in France and working with a winery in Yakima. After moving down to Florida I had the opportunity to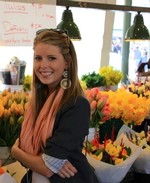 run a small wine shop and share the uniqueness of Washington wines. Wanting to get back in the action of it all, I moved up to the great PNW and landed myself a position with Fidelitas. The people I work with, the people I meet, and the wine I get to experience are the reasons why I love what I do. Aside from my passion of vino, I am quite the city rat. You might find me exploring different parts of Seattle with my husband and our adorable pooch, though we are making a big effort to take more hikes! Give me a bottle (or two) of 2012 Estate Vineyard Cabernet Sauvignon, Chipotle, a scenic view, and a candle and you will see that I am one happy camper.
---
WILL HOPPES, FIDELITAS WOODINVILLE MANAGER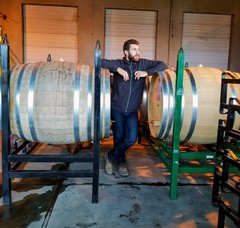 I recently took over management at our Woodinville tasting room, but I've been working for Fidélitas much longer than that – since I was about 13 years old doing everything from working club events taking out the trash and cleaning glasses, to working harvests and summer breaks racking, blending, and bottling. Growing up in a winemaker's household has given me a deep appreciation for food (especially cheese), a palate geared towards Red Mountain wines, and great respect for the craft of winemaking and viticulture.
After receiving my BBA, Finance at University of Portland in 2014 and working in Investment Management for 2 years, I wanted nothing more than to be back in the wine industry. I took a job at Nicolas-Jay, a Willamette Valley Pinot-producing startup which ended up being exactly what I needed: a nine-month crash course in the wine business.
Away from work I enjoy (besides drinking wine, of course) watching Seattle sports, playing golf, exploring happy hours with my girlfriend, and drinking craft beers – I did live in Portland for 7 years after all. Give me a bottle of Optu Red, Quintessence Cab, a big antipasto board, good friends to share it all with, a Seahawks game on the TV and I'll be in heaven
---
STACEY HILL, KEEPER OF THE BOOKS + IMPORTANT THINGS
Growing up in a small town in Eastern Washington has given me a lot of exposure to the agricultural environment.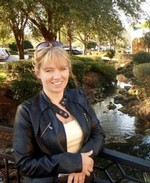 Watching the growth of the wine industry in the past decade has been intriguing to me, it's hard to ignore the orchards turning to vineyards everywhere you drive in Washington. My bookkeeping experience has given me the opportunity to work behind the scenes for Charlie Hoppes and his staff. It's fascinating to see the complexities and the day to day operations in the wine making world. It's exciting to work with such a wonderful team, and see the amount of effort that goes into making such great wines!
---
MITCH VENOHR, ASSOCIATE WINEMAKER

Mitch Venohr is the Associate Winemaker under Charlie Hoppes at Fidelitas. He started his winemaking career on Red Mountain in 2002 as an apprentice at Blackwood Canyon where he worked in the vineyard and cellar while he was pursuing his degree at WSU in the Viticulture and Enology program, which he graduated from in 2006. From there he moved on to work the vineyard, cellar, and tasting room at Gamache Cellars which eventually led him to Fidelitas in 2010, where is has used his Red Mountain history.
---
HILLARY SJOLUND, ASSOCIATE WINEMAKER
I fell in love with the culture of wine while attending U.C. Davis, and found that winemaking is a perfect balance of
science and art. My background includes working as the Assistant Winemaker at Pine Ridge in Napa, Head Winemaker at DiStefano in Woodinville, and my own label, Sonoris Wines. I love football, fishing, making sausage with my dad, cooking with my Mom, giving my nieces piggy back rides, travelling to places I've never been and discovering their food and culture. I buy a ridiculous amount of spices, and am a fermentation nerd…