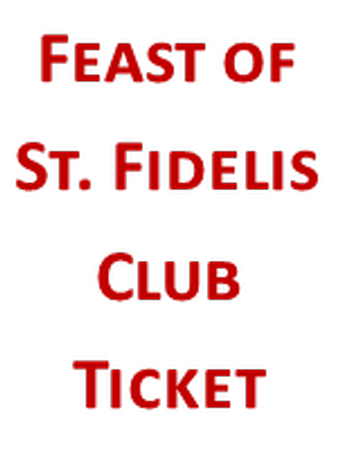 Feast of St. Fidelis Club Ticket
The Feast of St. Fidelis celebrates our members and the anniversary of making our home on Red Mountain. Come raise a glass to spring with our live music, our newest releases, good friends, and tacos.
Fidelitas Club Members may purchase 2 tickets at the Club price of $20 per ticket. Up to 4 additional Guest tickets may be purchased for $25 each.
LOG IN to purchase
Feast Tickets Include:
Legendary tacos from That Guy Catering
Live Music from The Knutzen Brothers
A flight of Fidelitas wines
Glass pour specials + Feast-only offerings
5:30 to 8pm | Friday, May 3rd | Fidelitas Red Mountain