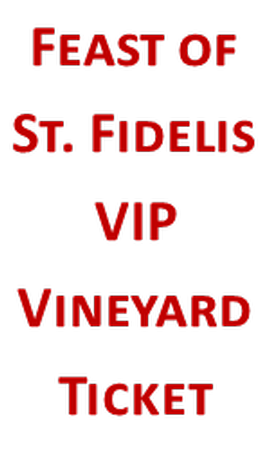 Feast of St. Fidelis VIP Ticket
The Feast of St. Fidelis celebrates our members and the anniversary of making our home on Red Mountain. Come raise a glass to spring with our live music, our newest releases, good friends, and tacos.
VIP Tickets are $30 each. This limited ticket event is Club Only and limited to 2 per membership.
SOLD OUT
VIP Feast Tickets Include:
A Pre-Party Tour of the Fidelitas Estate Vineyard with Owner + Winemaker, Charlie Hoppes
Legendary tacos from That Guy Catering
Live Music from The Knutzen Brothers
A flight of Fidelitas wines
Glass pour specials + Feast-only offerings
The VIP Session begins promptly at 5pm.
Friday, May 3rd | Fidelitas Red Mountain