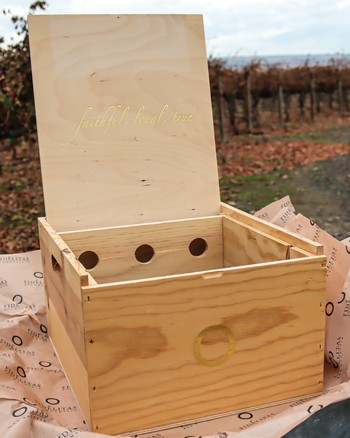 6 Bottle Wood Box
Hand made by our friends at Napa Wooden Box Co. this lovely box is a collector's item itself.
Complete with a metallic "O" in the front and our mantra "faithful, loyal, true" on the inside of the lid.
Box holds 6 bottles and comes with inserts to hold them perfectly in place. This item is available to ship and will be sent in a separate box if placed with a wine order.