A winemaker's dream, 40 years in the making...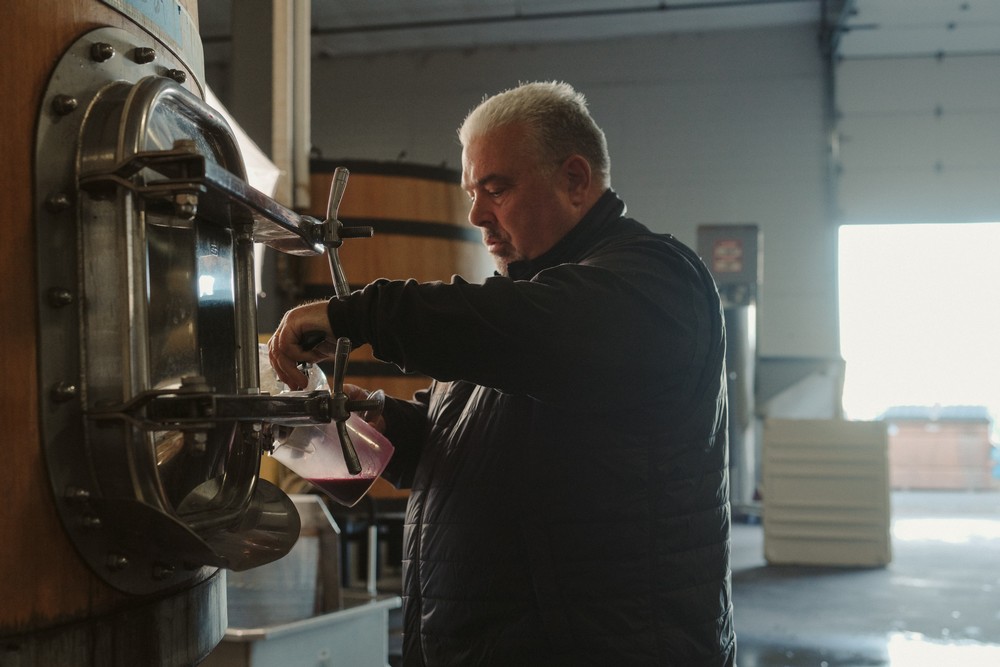 Charlie - I grew up in what would become modern day Washington wine country attending Wapato public schools, spending my summers playing baseball and working at the local farms and orchards with my brothers. In true European fashion my parents always shared wine with us at dinner, it was nothing special, but I developed an interest at an early age.
From Raspberries to Riesling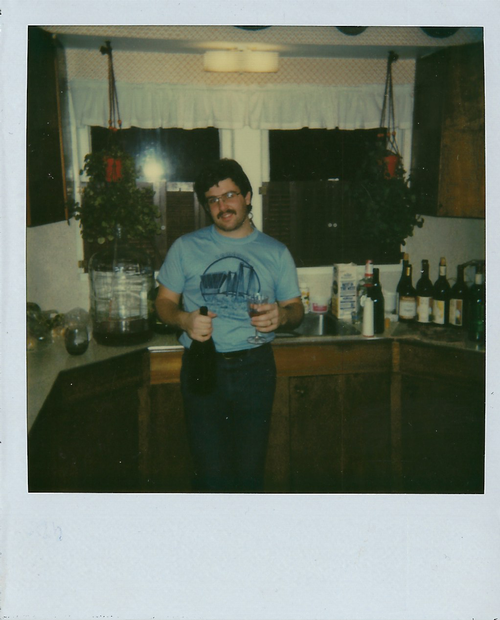 '82 Raspberry Wine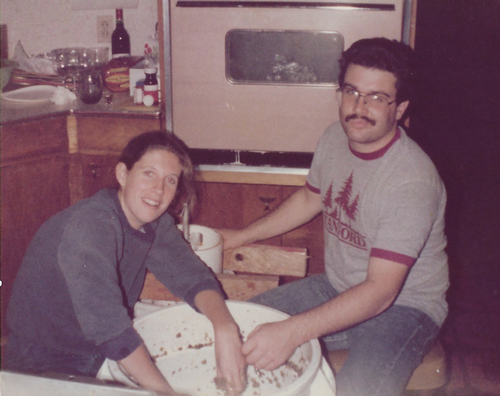 Charlie and his wife Terri making their '83 Riesling
To California and back

Charlie - with my Econ degree from Eastern Washington University in hand, I started my career in the early 80's at Boeing as a flight test engineer. For the first time in my life I had a little extra money to try as many different French and California wines as I could get my hands on. I decided to turn this interest into a hobby and I made a couple car-boys of 1983 Riesling from a family friend's vineyard near Pasco in my father-in-law's kitchen, Daniel "Fidelis" O'Neill. This hobby then turned into a passion and with the overwhelming support of my family I attended UC Davis and graduated in '88 with a degree in Agriculture Science and Management with an emphasis in Viticulture and Enology. I guess you could say I quit my job to become a winemaker before it was a cool to quit your job and become a winemaker.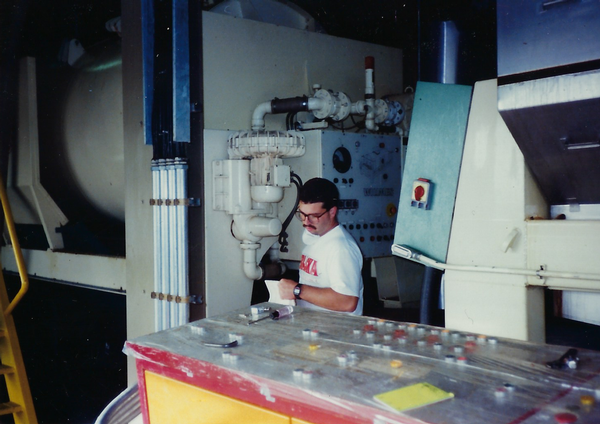 First Washington Crush at Langguth - 1988
Charlie and family at the future home of Canoe Ridge, Will is one year old at the time - 1993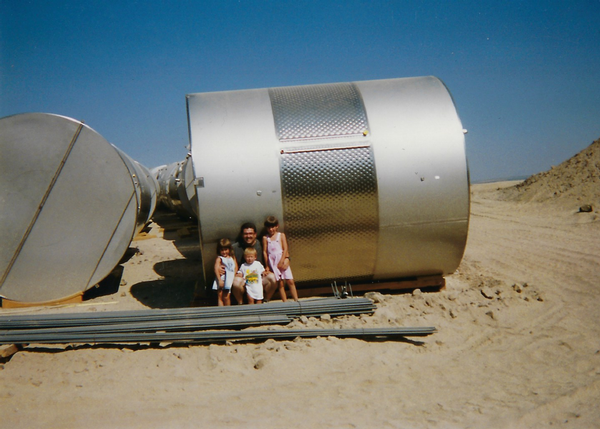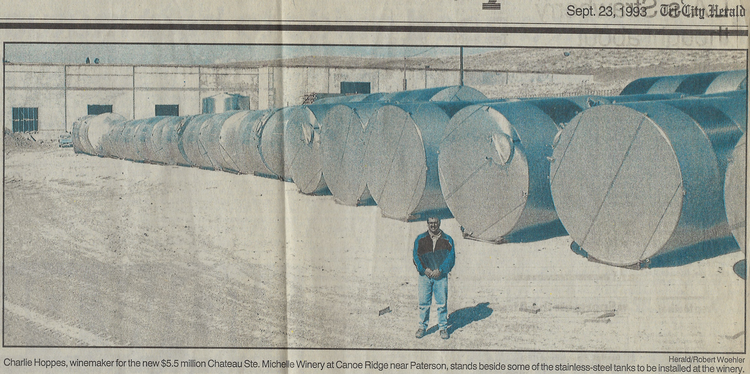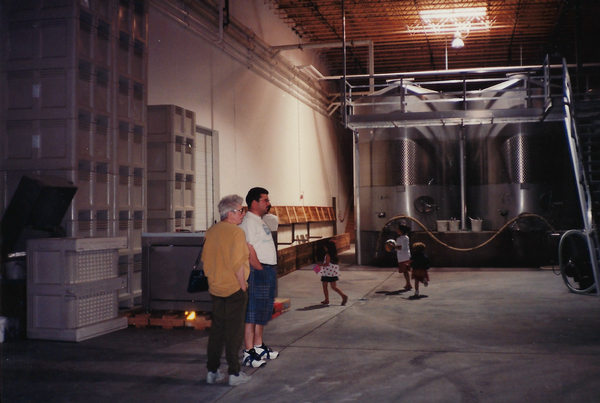 Charlie and his mom "Babe" at Canoe Ridge - 1994
Charlie at a French Tonellerie - 1995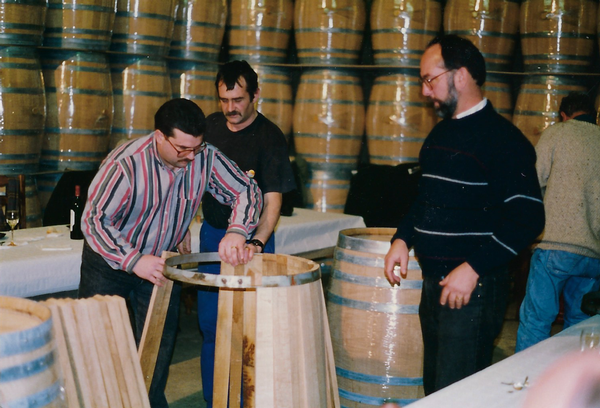 Charlie - instead of staying in California I decided to return home to the fledgling Washington wine industry. I bounced around at a couple winemaking gigs, making mostly white wines, until I got hired in 1990 at Chateau Ste. Michelle by Mike Januik. In '93 I was tasked with managing the brand new Canoe Ridge facility in Paterson and moved my family back to Eastern Washington. I was finally getting to craft premium red wine, working long hours, and overseeing massive amounts of production and was loving every second of it. I had the good fortune of making a number of wines that I'm extremely proud of while at The Chateau including the initial vintages of Col Solare in '95-'98 with the famous Antinori family and some Indian Wells Canoe Ridge Merlot which helped thrust Washington Reds onto the world-wide scene.
Fidélitas is born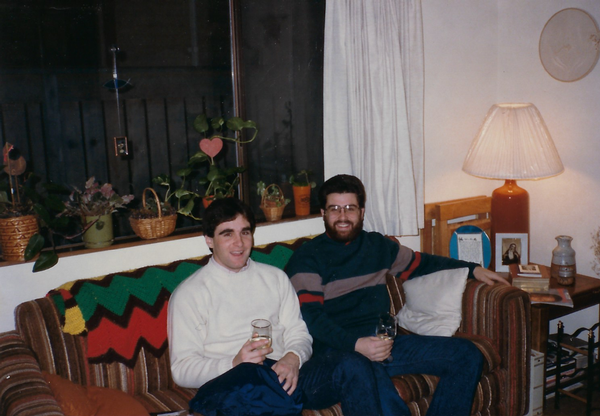 Loren and Charlie the founding brothers of Fidélitas drinking wine - 1985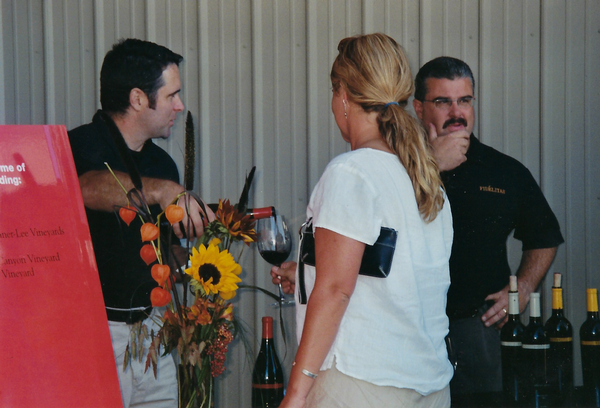 Loren and Charlie - 2004
Charlie - In the winter of '99, I had the itch to start my own project and made the decision to leave Chateau Ste. Michelle with the hopes of starting my own label. I helped start Three Rivers Winery in Walla Walla and stayed through '02. While there I made an initial 375 cases of a Cab-Merlot blend in 2000, Fidélitas Meritage, and so the story begun. This wine is still in our portfolio today, as our Optu Red Mountain.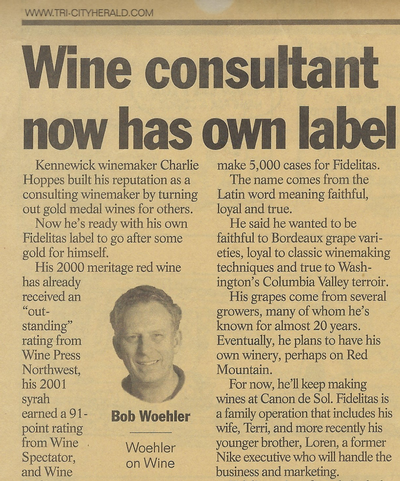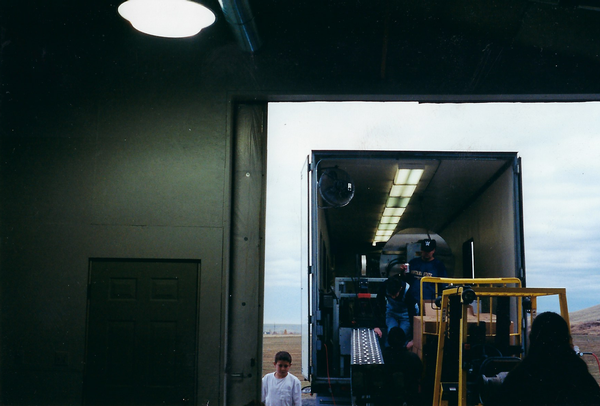 Will - I spent my summers growing up working the bottling line, racking, and blending and taking time off of school in the Fall to help out with harvest. Some of my earliest memories are riding around in the vineyards around Tri-Cities with my dad and our black lab, Buster. I didn't realize how lucky I was at the time being one of the few kids who got to grow up in the Washington wine industry.
Coming home to Red Mountain
Charlie - I had my eye on Red Mountain for a while. My first time on the hill-side was at Kiona's Lemberger Days in '89. I was pouring some of my Waterbrook wines and had the opportunity to taste some of the very early Kiona Estate Lemberger and Cabernet out of barrel. Those wines revealed Red Mountain as a world-class growing region to me - it was the rare combination of power, concentration, complexity, balance, and a deliciousiousness that reminded me of my favorites from California and France. As my relationships with Red Mountain growers developed I was able to get my hands on more fruit every year slowly steering the focus of my winemaking towards Benton City. In '05 I made my first 100% Red Mountain wine, a Merlot; the varietal that changed my career from my new home.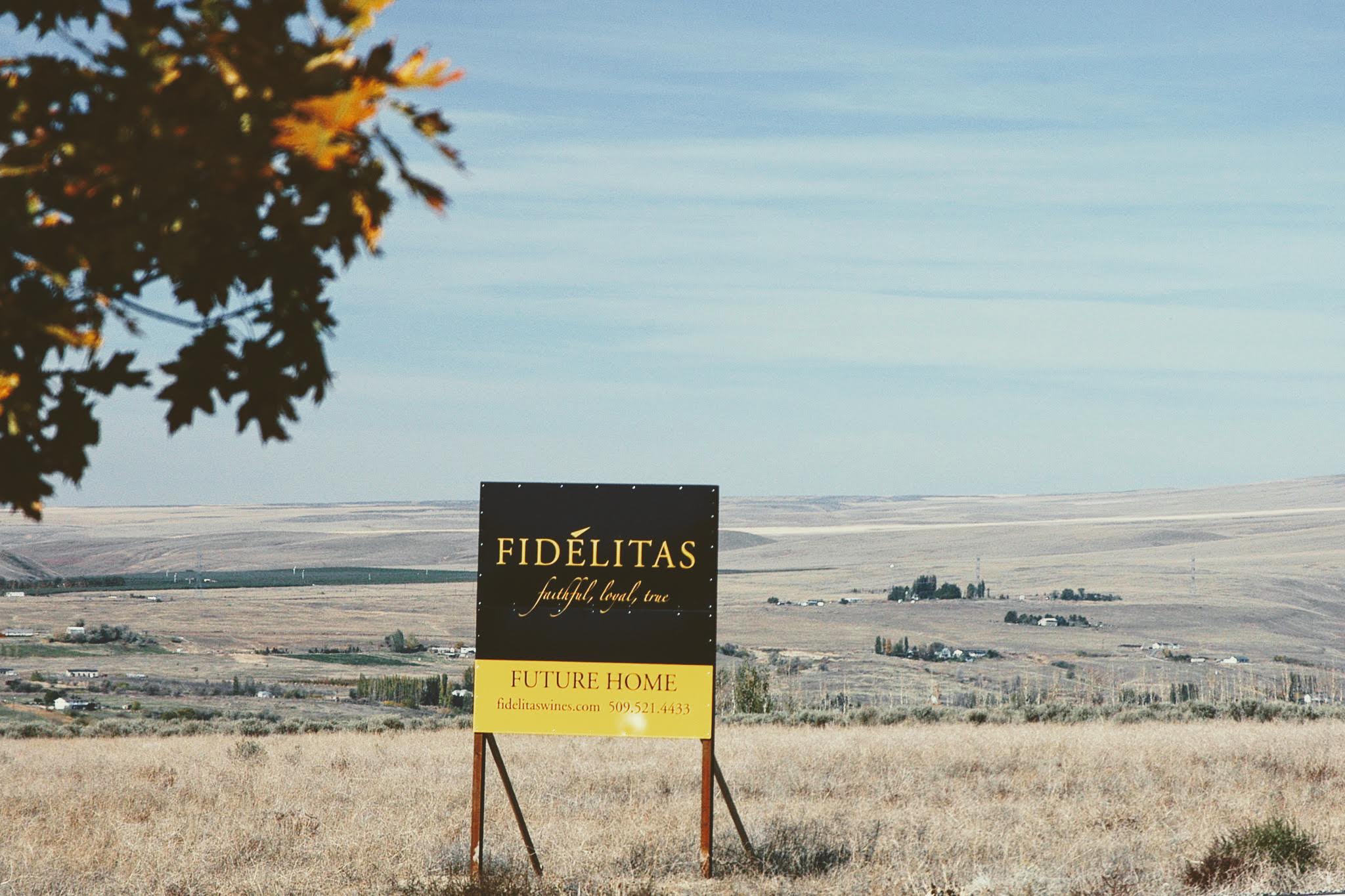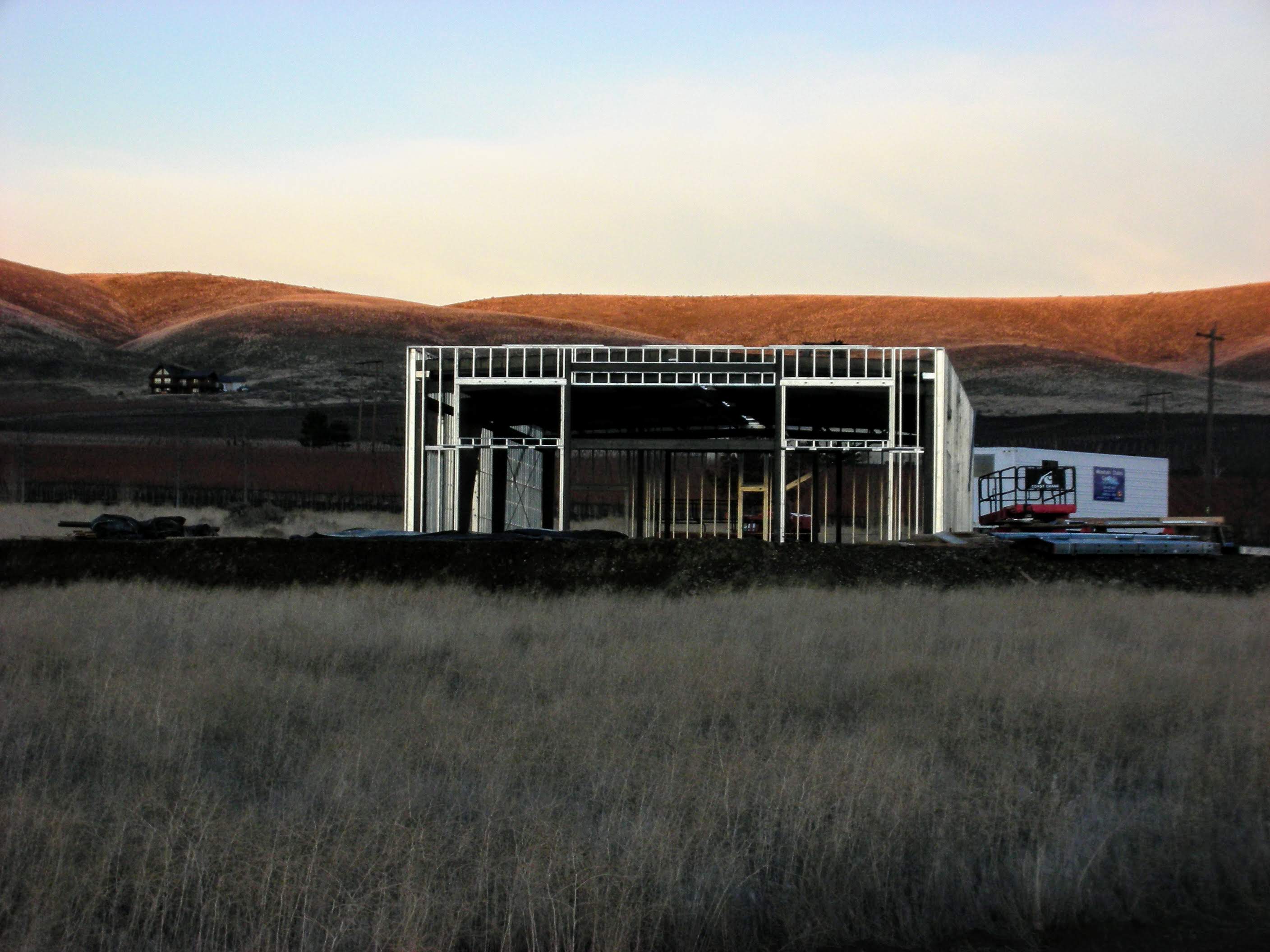 Charlie - In '07 a long-time dream of mine came true, we were able to purchase 5 acres of land on Red Mountain. We planted 3 acres of Cab, Clones 2, 6, and 8, and built a tasting room so we could finally have a place to call home. In 2012, some 25 years into my career I was able to do something that winemakers dream of, make a Cabernet completely sourced from my own Estate.
Initial Wine Wall Sketches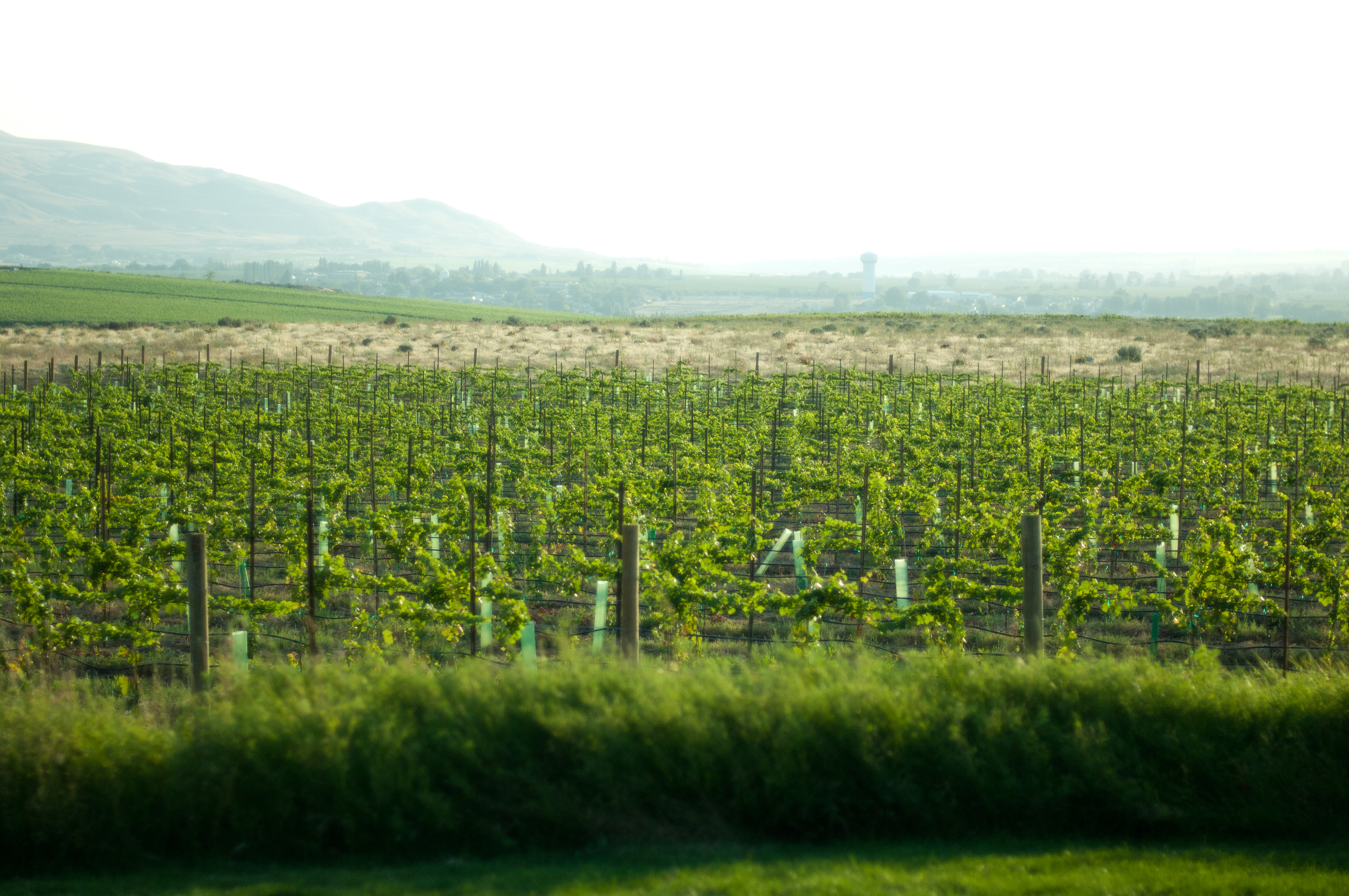 Charlie - In the Spring of '15 we were able to acquire an additional 10 acres to expand our Estate and planted additional Cabernet and Bordeaux red varietals. Our Estate and the overall hillside of Red Mountain are still very young in the grand scheme of things. I don't believe we've made our best wines yet and can't wait to see the quality that the future brings. I truly believe our hillside is one of the best grape-growing regions in the world.
The second generation of Fidélitas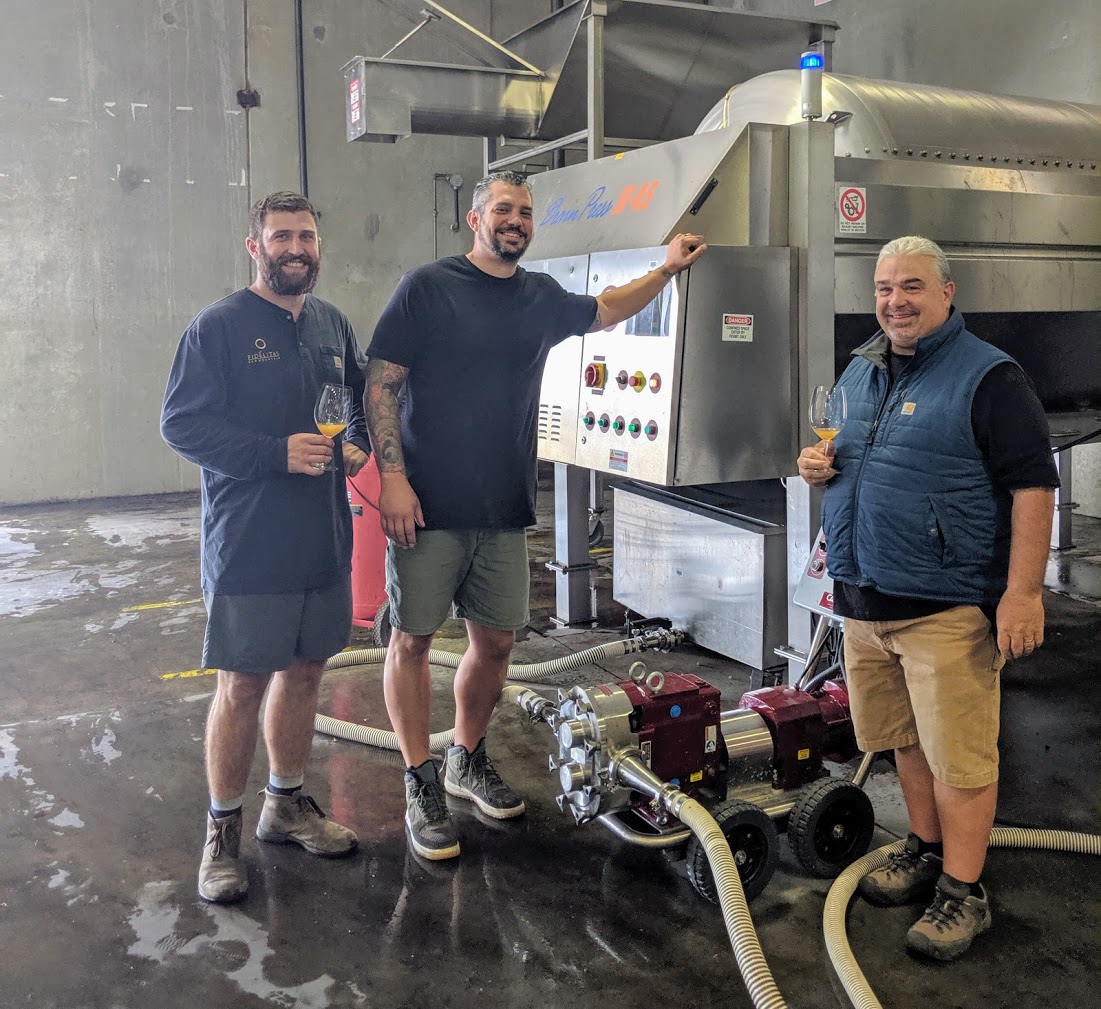 Our Winemaking Team - Will Hoppes, Mitch Venohr, and Charlie Hoppes
Will - in the Spring of '16 I too quit my desk job to become a winemaker (I think I promised to never say those words during a particularly hot Summer while I was a teenager working the bottling line). My interest in wine and the pull of working at the winery alongside my dad was getting too strong. The timing couldn't be better heading back to Red Mountain for Fidélitas' 20th vintage to start my apprenticeship. I'm excited to see where we take Fidélitas and Red Mountain into the next two decades and beyond.