Red Mountain
Red Mountain has been the official home of Fidélitas since 2008 when ground was broken on the vineyard and tasting room, however the relationship between winemaker and this land goes back much further. In 1989 when Charlie tried Red Mountain Cabernet for the first time he unkowingly set off on a long and winding journey to today, having a 12 acre Estate to call his own and making 20+ wines each year from 10+ different vineyard partners all within the AVA.
As with any artistic endeavor, there's only so much we can explain as to what makes Red Mountain so special. You can look at wind, soil, heat accumulation, etc... but at some point someone has to plant vines and make wine to see the real potential of an appelation. Lucky for us John Williams of Kiona and Jim Holmes of Ciel du Cheval, did just that back in 1975, planting vines on a sage-brush laden hill that was deemed "too arid and dry to raise sheep." Today Red Mountain is considered by many as one of the premier places in the world to grow Cabernet and other warm weather red varietals. The 5 Pillars of Red Mountain are set a factors that we on Red Mountain use to illustrate what makes this 4,040 acre hillside unique and capable of growing world-class red wine grapes.
Southwestern facing slope -- Red Mountain acts like a giant solar panel with a directional aspect to the sun that is ideal for prolonged sunlight exposure and warmth with nothing to block the sun as it sets down the Yakima Valley. These highly desirable conditions allow for a ripeness in tannins that is recognized as a primary characteristic of Red Mountain fruit.
Diurnal Shift -- cool night time temperature preserve the backbone of acidity and freshness in the wines - we like to say that Red Mountain has new world fruit and old world structure.
Low Rainfall -- located in the Cascade Mountain rain shadow, Red Mountain experiences less than 6 inches average annual rainfull most of which occurs outside of the growing season. The result is consistency from vintage to vintage and the ability for vineyard managers to use drip deficit-irrigation methods to manage stress on the plants and berry concentration.
AVA Specific Soils -- Red Mountain was once an island during the repeated ice-age flooding of Glacial Lake Missoula over 10,000 years ago. The flood waters redesigned the landscape creating a gentle slope on the South side of the mountain and deposited a variety of base soils in a giant backwater eddy. Fine-grained loess was then blown in by strong winds over thousands of years settling up against the Southern slope. The resulting soil structure is well-drained, varied in depth, and perfect for growing grapes with minimal disease pressure.
Consistent winds -- prevailing winds come out of the Southwest and are notable for their frequency and velocity. The regular gusts of warm air flow through the vineyards during the growing season, keeping the grape clusters small and concentrate the flavors of the fruit - which contributes to their richness and unique tannin structure.
Below is the list of vineyards that we buy fruit from which we purposefully refer to as our vineyard partners. A great bottle of wine must first be made out in the field and the most important step we do in the winemaking process is aligning ourselves with talented vineyard managers and specific blocks within their vineyards that give us extremely high quality fruit year after year and in turn a variety of unique delicious flavors and characteristics to work with in the cellar.
Fidélitas Estate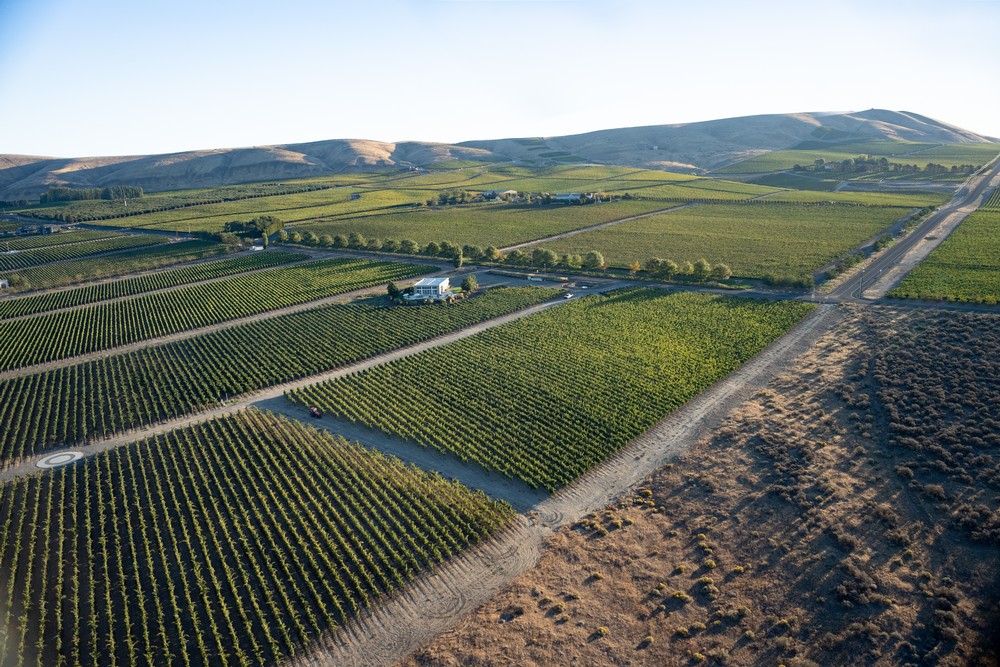 Planted: 2008, 2015
Total Acreage: 12 acres
Varietals Sourced: Cabernet, Merlot, Malbec, Petit Verdot, Cabernet Franc
Soils: Warden, Hezel
Elevation: 690 - 710 feet
The Fidélitas Estate is the culmination of Charlie's career. With 20 harvests in Washington under his belt always buying fruit from other growers he was finally able to select rootstock of his favorite varietals and clones and build his wines from the ground up. Most of the gentle South-Western facing slope of the Estate can be seen from the back patio at the tasting room, with the original 5 acres planted in 2008 in view and the 7 acres planted in 2015 extending just out of sight. Cabernet Sauvignon is highlighted here with 70% of the plantings dedicated to 7 different Cab clones. In 2012 Charlie was able to craft his first ever Estate wine, a Cabernet from Blocks 1 and 3, a blend of clones 2 and 6 respectively, which is still made in the same composition today. The Estate is brand new and is still an on-going learning experience for the winemaking team since the bulk of it was planted in 2015. The Estate wines have the classic Red Mountain balance and concentration, but exhibit a much silkier tannin structure compared to a lot of the more rustic or fine-grained wines made from elsewhere on the mountain. In the cellar most Estate fruit is oak-fermented, receives higher than average new oak aging, and is kept in dozens of different lots to add a variety of flavor and textures to the wines.
Blackwood Canyon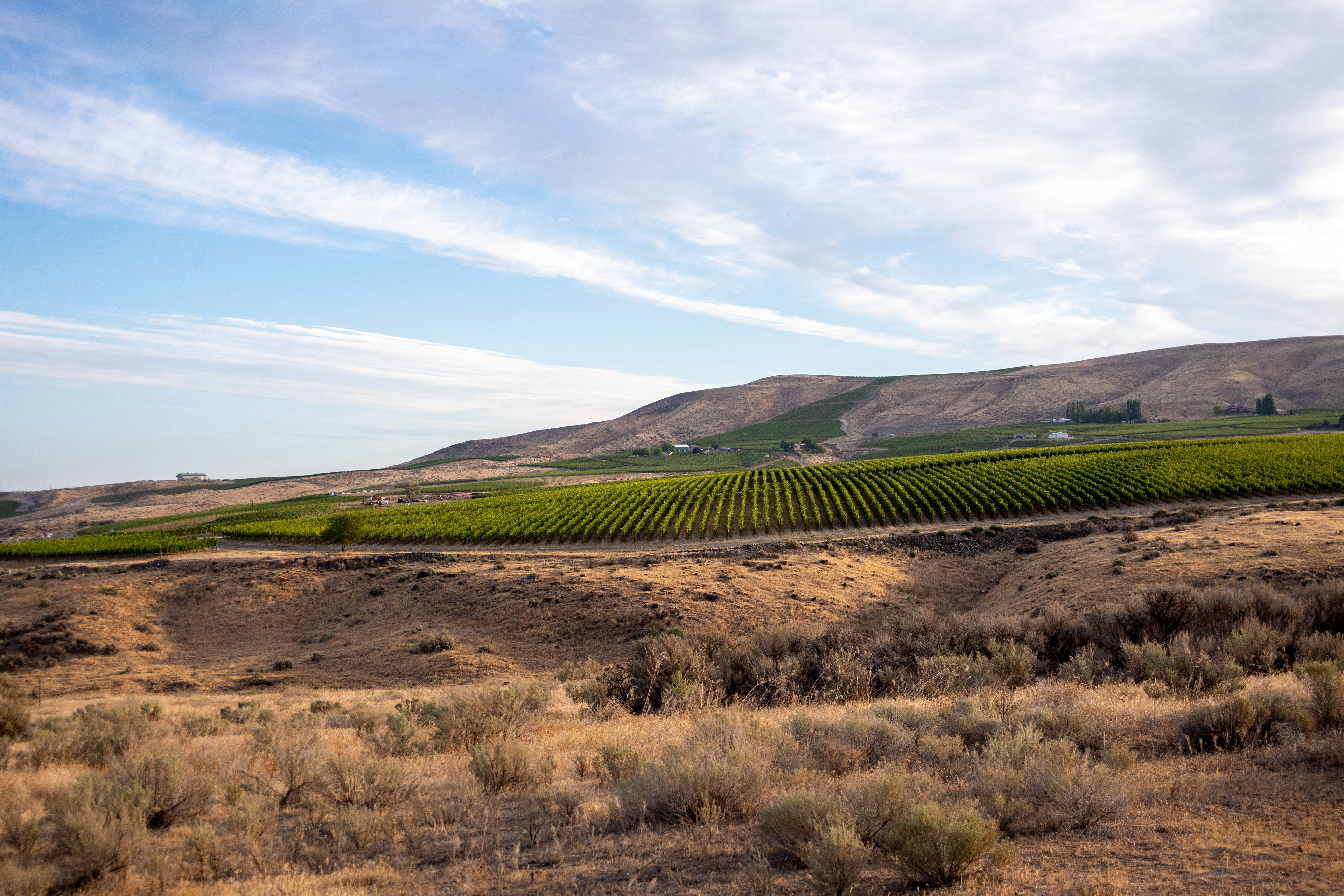 Planted: 1984, 2009
Total Acreage: 112 acres
Varietals Sourced: Cabernet
Soils: Warden, Kiona
Elevation: 570 - 710 feet
Ciel du Cheval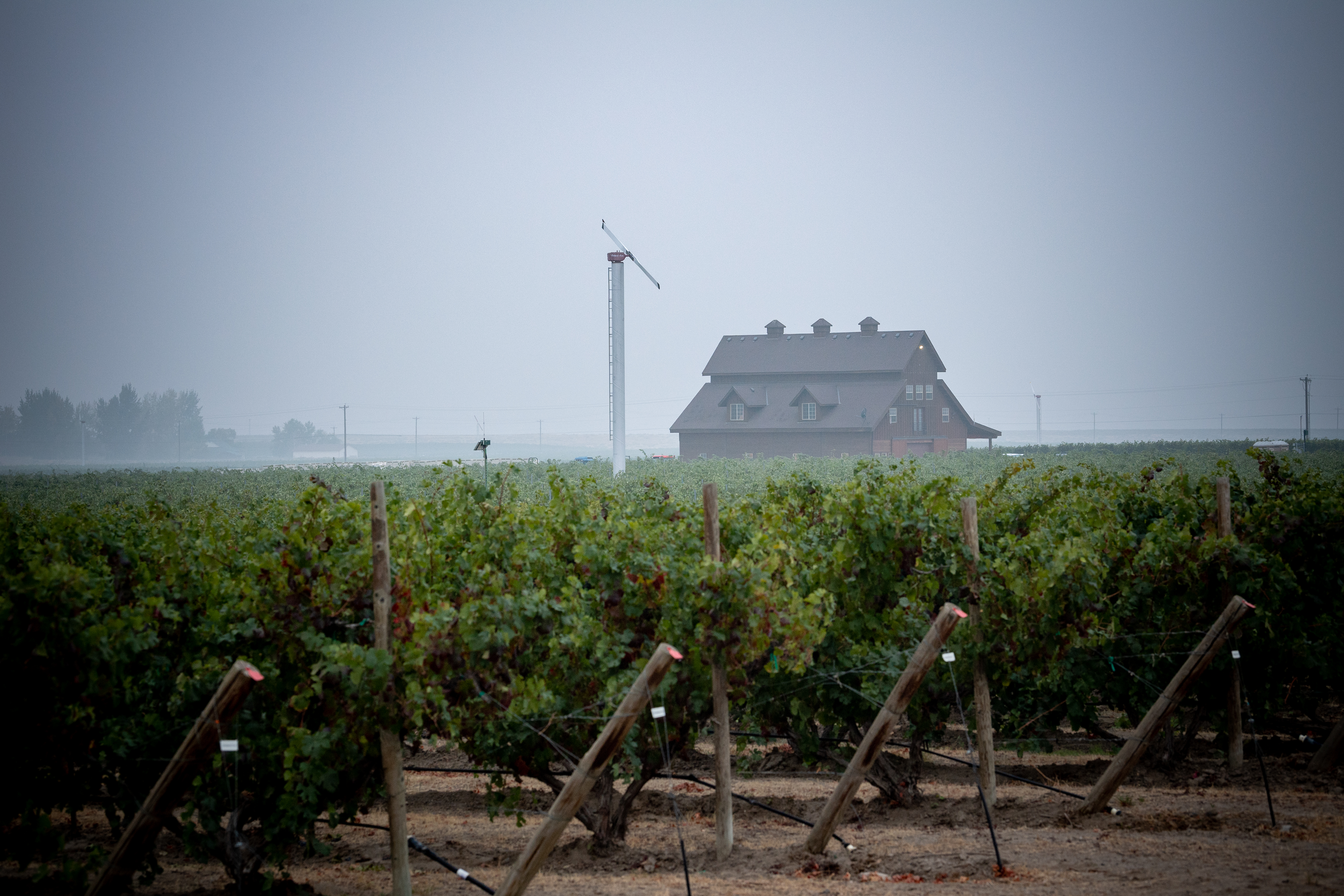 Planted: 1975
Total Acreage: 102 acres
Varietals Sourced: Cabernet, Merlot, Petit Verdot, Cabernet Franc
Soils: Hezel, Scooteney, Warden
Elevation: 700 - 720 feet
Kiona Estate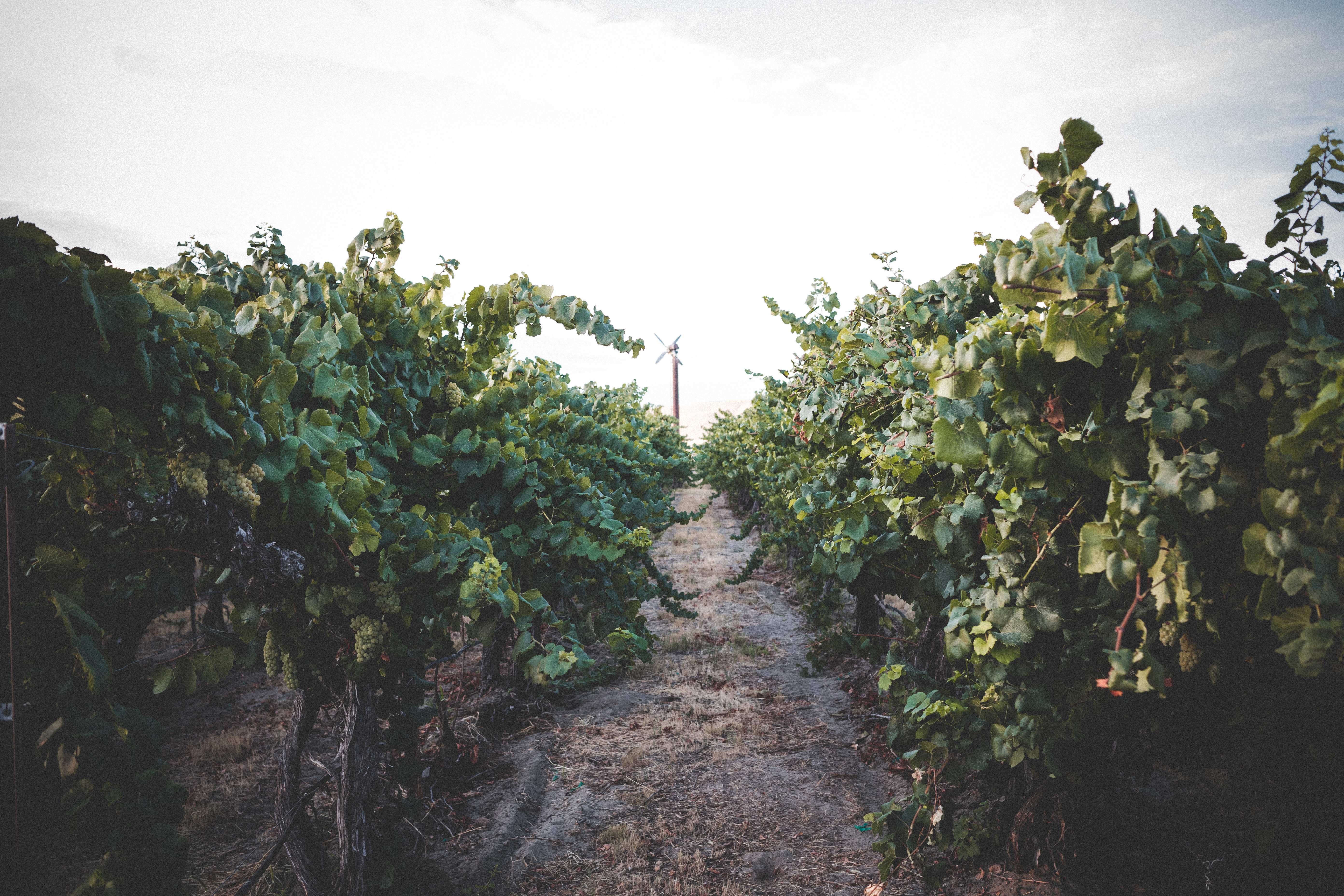 Planted: 1975
Total Acreage: 64 acres
Varietals Sourced: Merlot
Soils: Hezel
Elevation: 670 - 695 feet
Kiona Heart of the Hill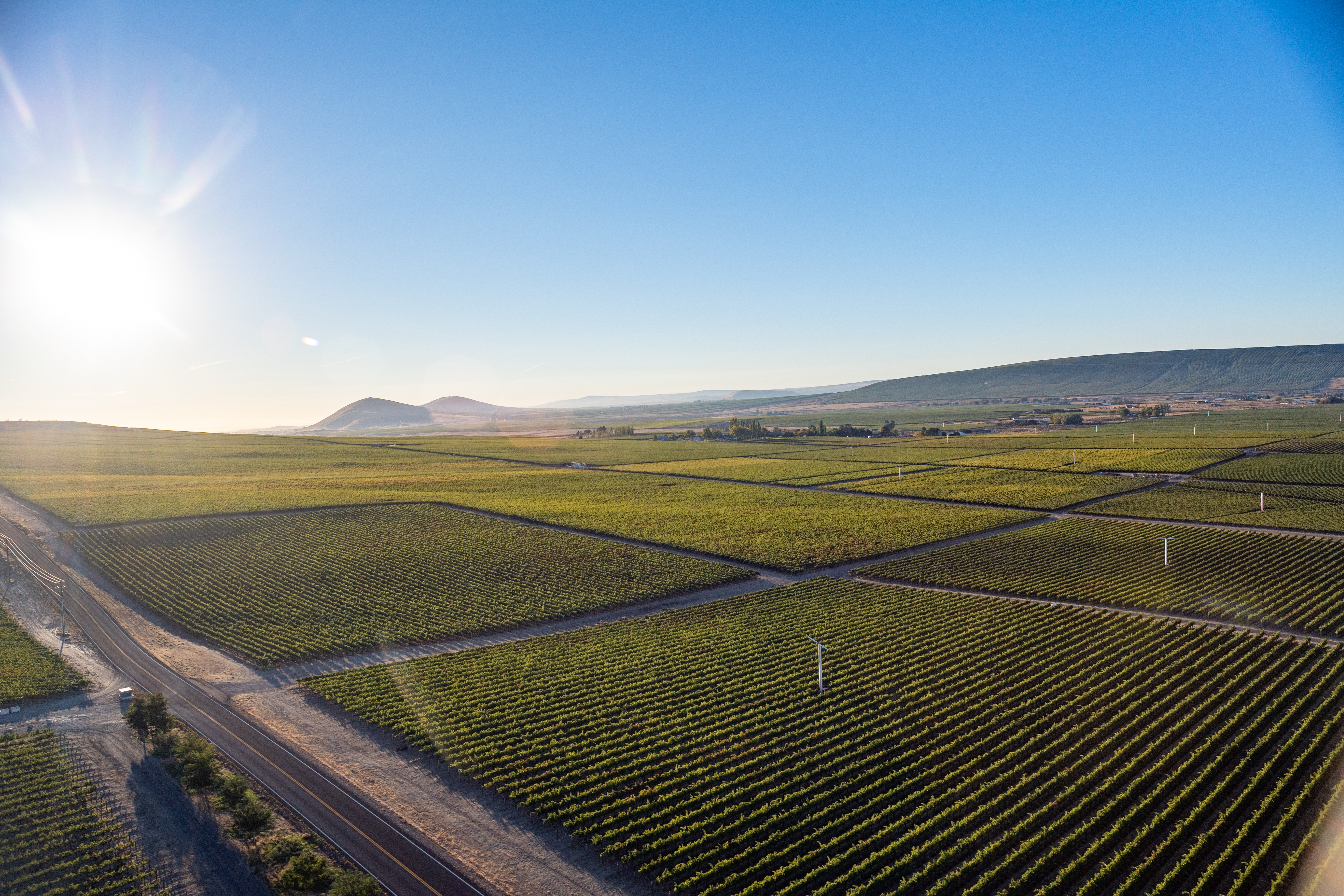 Planted: 2006
Total Acreage: 146 acres
Varietals Sourced: Cabernet, Malbec
Soils: Hezel, Warden
Elevation: 740 - 815 feet
Klipsun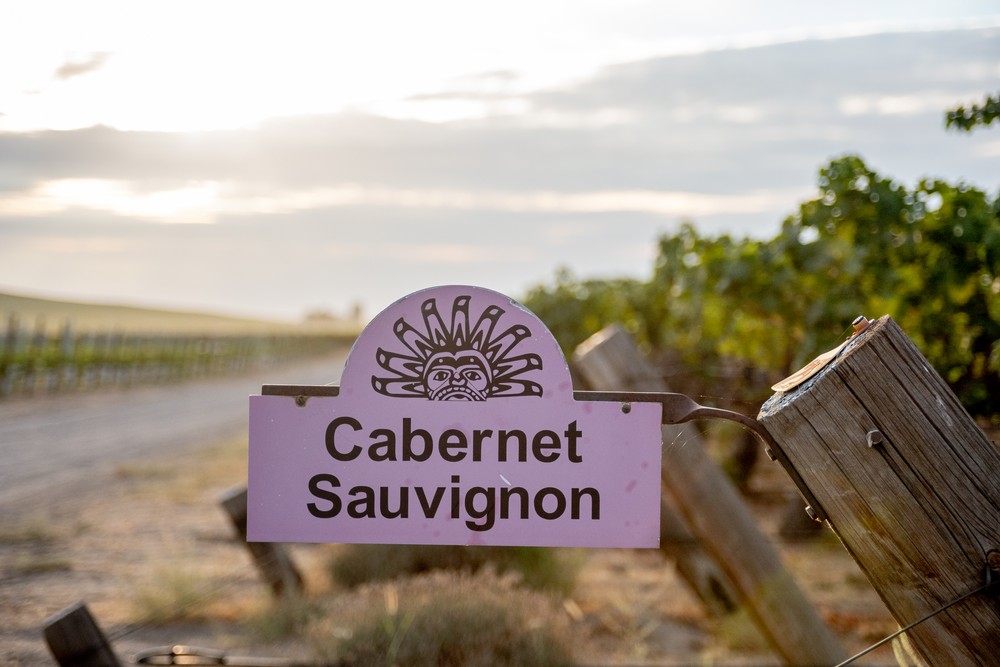 Planted: 1984
Total Acreage: 125 acres
Varietals Sourced: Sauvignon Blanc, Semillon, Cabernet Sauvignon, Merlot
Soils: Warden, Scooteney
Elevation: 670 - 695 feet
Quintessence
Planted: 2010
Total Acreage: 313 acres
Varietals Sourced: Cabernet, Merlot, Malbec, Cabernet Franc, Petit Verdot, Sauvignon Blanc
Soils: Hezel, Kiona, Prosser, Warden, Starbuck
Elevation: 670 - 980 feet
The Canyons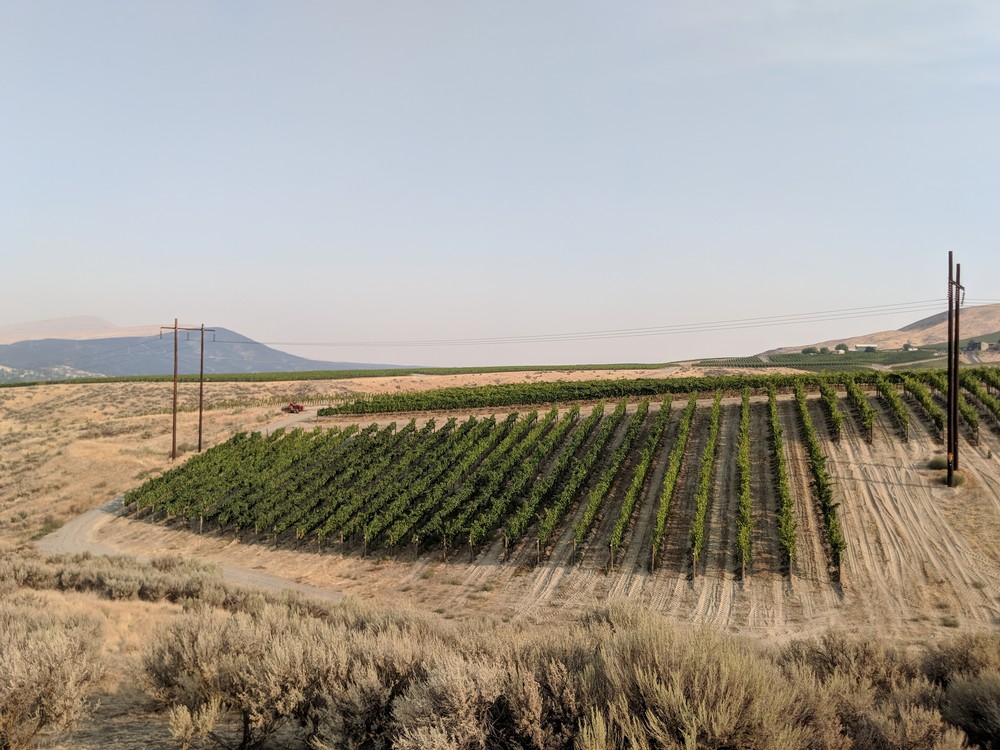 Planted: 2009
Total Acreage: 56 acres
Varietals Sourced: Cabernet, Malbec
Soils: Prosser, Warden
Elevation: 590 - 680 feet
Artz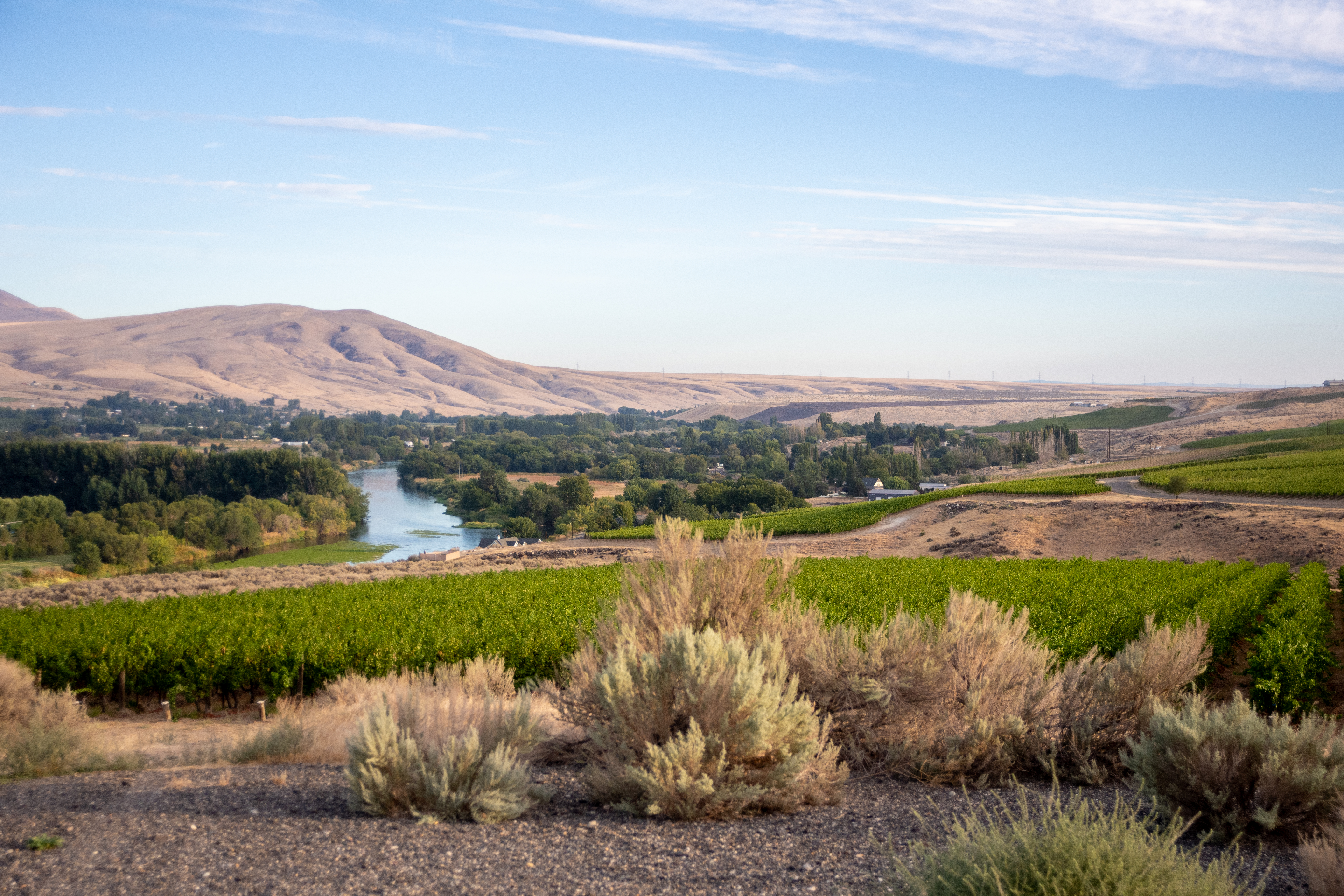 Planted: 1997
Total Acreage: 22 acres
Varietals Sourced: Sauvignon Blanc, Semillon
Soils: Hezel, Warden
Elevation: 550 - 650 feet

Photos by Kim Fetrow