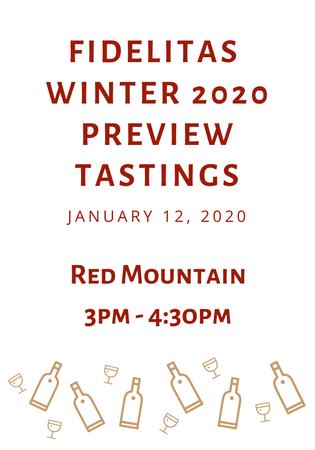 Preview Tasting on Red Mountain @ 3pm
Join us for a preview of Fidelitas' winter + spring 2020 releases.
Optu and Magna Club members are invited to taste upcoming releases while making spring allocation selections.
January 12 at Fidelitas Red Mountain
NOTE: this tasting is from 3pm to 4:30pm at the Fidelitas Red Mountain Tasting Room.
Please arrive promptly and be courteous of the ending time, so we may prepare for the next group.
Maximum of 2 tickets per membership.