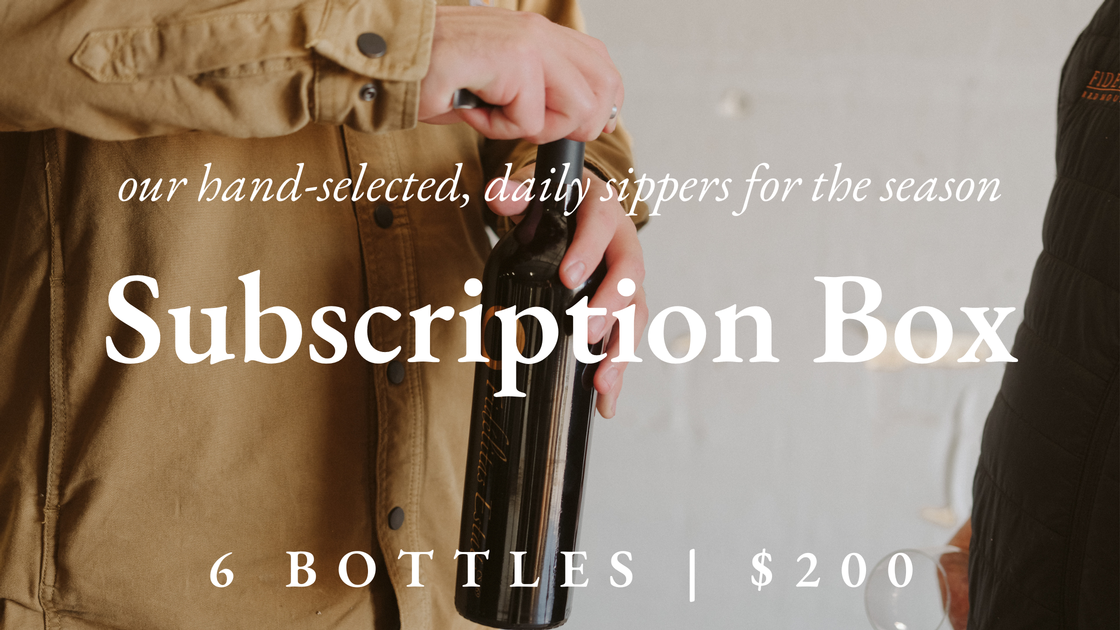 Receive your first Subscription Box upon signing up!

6 bottles. 6 bottles of our hand-selected, daily sippers for the season, taking the guesswork out of your wine choices. You'll soon fall in love with our favorite picks, and each month we offer a new selection of wines to tantalize your taste buds, available in either reds or a mix.
$200 Box | $275 Average Retail Value. Our boxes are priced at $200, which offers a great value with an average retail value of $275.
No commitment. Enjoy complete flexibility with no commitment required. You can pause, skip, or cancel your subscription at any time before processing by contacting us at wine@fidelitaswines.com.
Once a Month or Every Other. Choose to receive your boxes monthly or bi-monthly, depending on your preference.
Ship or Pick Up: Whether you want your wine shipped directly to your door or prefer to pick it up at one of our tasting rooms, the choice is yours! UPS Ground shipping is included, and during the summer, we offer Insulated Cool Packs for an additional $40 to ensure your wine arrives in perfect condition.

Fine Print
Boxes are not customizable + wines cannot be exchanged.
To skip, pause or cancel your subscription, please let us know by the 1st.
Subscribers do not receive any additional incentives (i.e: complimentary tastings, discounts on purchases made outside of their subscription box) unless they are a current Club Member.
Club Members do not receive any additional discounts on the Box price.

have questions?
We're on hand to help. Contact us for more information: alexandra@fidelitaswines.com | 509.554.9191