May 29, 2019 | Jess Zander
2018 Red Mountain Semillon
It's that time of year again. The days are getting longer, the temperatures are (inconsistently) warming, I can smell BBQs around the neighborhood, and white wines and roses are starting to fill my inbox. It must be time for Semillon!
This upcoming weekend marks the official release of Fidelitas' 2018 Red Mountain Semillon. Charlie sources this fruit from Klipsun Vineyard, which is the perfect site for white wines on Red Mountain. While it gets the hot days the region is known for, this lower elevation block, also experiences cooler nighttime temps, which lets the grape take a break and retain a nice acidity. In the 2018 vintage, Charlie used a 225L French Oak egg with a small portion of the Semillon, which subtly rounds out the finished product. It's a perfect summertime sipper, brimming with bright, fresh fruit tones.
We love this wine around my house. Pre-children, my husband and I would share a bottle on the front porch, watching people stroll by and enjoying the summer nights. We don't have quite as many quiet moments now days, but I still love a glass on a sunny evening, cooking dinner and watching the kids tear the house apart. Here are a few of my favorite ways to enjoy Semillon:
P A R T Y P O U R
Nothing kicks off a Fidelitas party quite like a long line up of pretty glasses, filled with Semillon.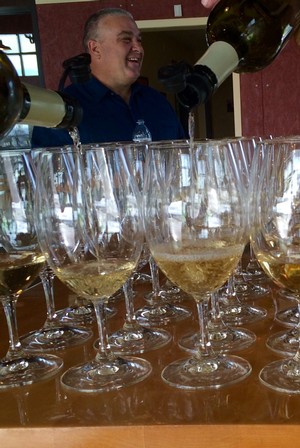 On Vacation
We always pack a few bottles with us on our summer trip to Lopez Island. Semillon and fresh crab? Yes, please!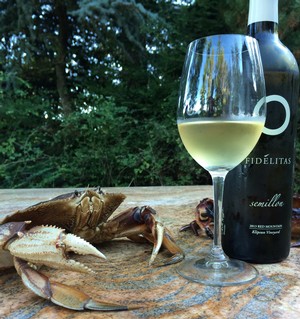 With Dinner
It's a tough job, but someone has to do it. While writing the technical notes for this new release, I whipped up a quick dinner of roasted sweet potatoes, purple cabbage and edamame slaw, and coconut rice. This may have been one of my favorite pairings I've ever done with this wine.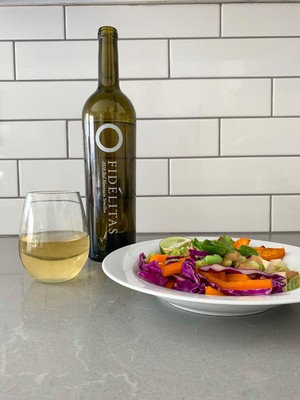 On the Red Mountain Patio
This is by far the BEST way to enjoy Fidelitas' Red Mountain Semillon. I hope everyone can make it to Red Mountain at some point to relax in an Adirondack, soak in some sunshine and views, and enjoy a glass of white wine. With friends…or on your own for a bit of quiet time (again: yes, please!).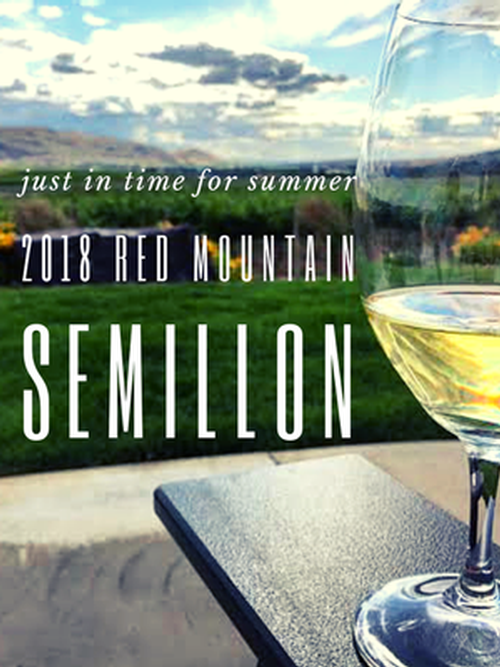 Ready…set…GO!
With only 157 cases produced…this won't make it til the end of the summer.