September 27, 2019 |
Charlie Hoppes
The first white grapes were picked and pressed from Klipsun Vineyard, starting August 29th. Sauvignon Blanc and Semillon were all completed and to barrel, Ovium barrel, or concrete egg by September 5th. We got started on reds with our first pick of the year being Merlot from Quintessence Vineyard on September 4th. Now, all Merlot from Red Mountain is complete along with Malbec, Cabernet Franc, and Petit Verdot, which will be completed by next week. I imagine we will be finished with fruit for Fidelitas by the end of the week of October 7th. Things move quickly on Red Mountain.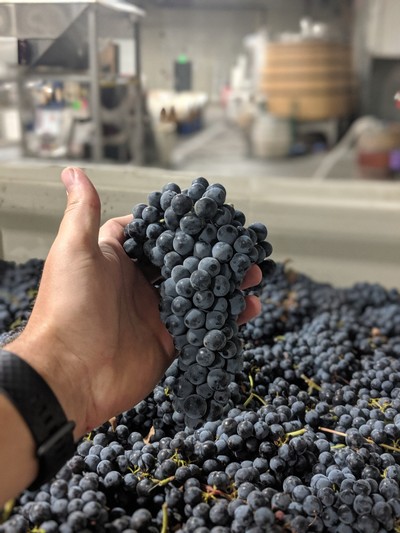 Ciel du Cheval Vineyard Block 75 Merlot in the Cellar
The quality level of this vintage is exceptional and reminds me of 2009 and to a certain extent, 1999. Both of those vintages turned out to be incredible years. We are consistently able to reach the flavors we are looking for at lower than normal Brix levels, leading to slightly lower alcohol levels and higher natural acids. My theory is that with more moderate summer temperatures, we had less days when the vines shut down to protect themselves from the heat. We were able to accumulate sugar at a more even pace and thus, a great year. It might be a bit premature to declare 2019 the vintage of the decade but it does show tremendous potential.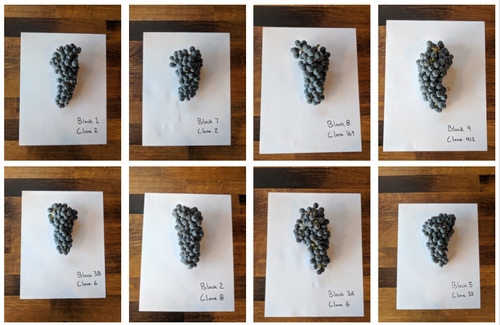 Clonal Cabernet from the Fidelitas Estate Vineyard