May 25, 2016 |
Michelle Marsh
Last summer a few faithful members in Bellingham, Washington ordered some wine in the heat of August when sadly, it was too hot to ship. Jess and I got the grand idea to throw the cases in the back of the trusty Subaru and head an hour north to deliver their wine directly to them. "Hey, let's make an evening of it!" we thought. So our members invited a couple of friends, and the friends invited some friends, and next thing we knew Fidelitas was main stage at a dinner party on Lake Whatcom. It was beautiful! But even more than that, we had an amazing time introducing new faces to Fidelitas and creating a fun experience for our members. Check out the view!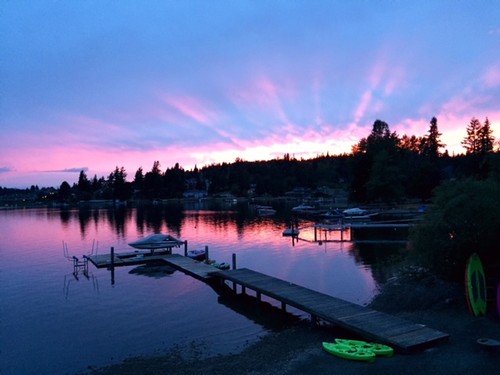 While sipping a glass of Quintessence Cab and watching this amazing sunset, a light bulb went off and became the idea for #FidelitasRoadshow.
This past weekend Charlie and Team Fidelitas set off on our first journey of the year and took #FidelitasRoadshow across the mountains to Bozeman, Montana for a winemaker dinner at The Food Studio. Charlie led the tasting through wines paired with each course specially prepared by Chef Daniel Wendell. Everyone loved hearing Charlie's vast wine knowledge and history and the story of how Fidelitas came to be. Plus the food was delicious! It was my first time trying bone marrow...and I liked it!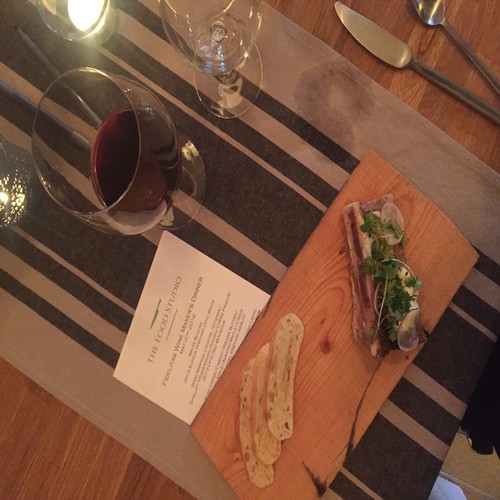 Next up we'll be hitting Portland, Oregon on June 12th! This two-part event will have a grand tasting at Plaza del Toro in SE Portland from 1-4pm where we'll debut our 2015 Klipsun Vineyard Semillon and 2013 The Canyons Red Wine. Members and friends are invited to join at no cost, just let us know if you plan to swing by! Then following the tasting the culinary team at Plaza del Toro has created a 5-course dinner menu to pair with Fidelitas wines. This winemaker dinner is a great way to rub elbows with Charlie and enjoy the finer things in life...wine and food, of course! Let me know if you're interested in purchasing tickets and we'll reserve your seat at the table!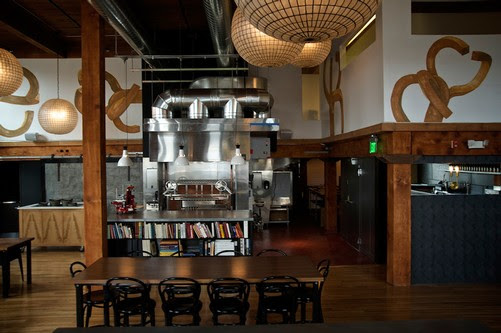 Where's #FidelitasRoadshow headed next... maybe Bend? Charleston? DC? Send us your vote and maybe we'll come to your city next!