March 3, 2020 | Red Mountain, Winemaking | Will Hoppes
Gaining a Better Understanding for the Fidelitas Estate
Last week we met up with Dick Boushey to taste through samples of all the vineyard blocks in the Estate from Harvest 2019 to see how things are coming along. Blocks 1-3A, our 2008 planting, were tasting just as good as ever and there were a few surprises from the newer plantings, blocks 3B-12. A couple blocks in particular that stood out for their complexity and concentration were Cabernets from blocks 7 & 8 (clones 2 and 169). Now that these 2015 plantings are more mature and we're able to conduct a better comparison to the 2008 plantings, it got me thinking that we talk about the subtle differences of different vineyard partners all the time but haven't looked more deeply into the differences of the blocks within our own Estate vineyard.
The very peak of Red Mountain is around 1,400 ft and slopes down to about 600 ft as the bottom of the AVA boundary approaches the Yakima River. Our Estate, which is at the center of the AVA, sits at around 720 feet from the vantage point of our back patio (looking towards the SW at the Horse Heaven Hills):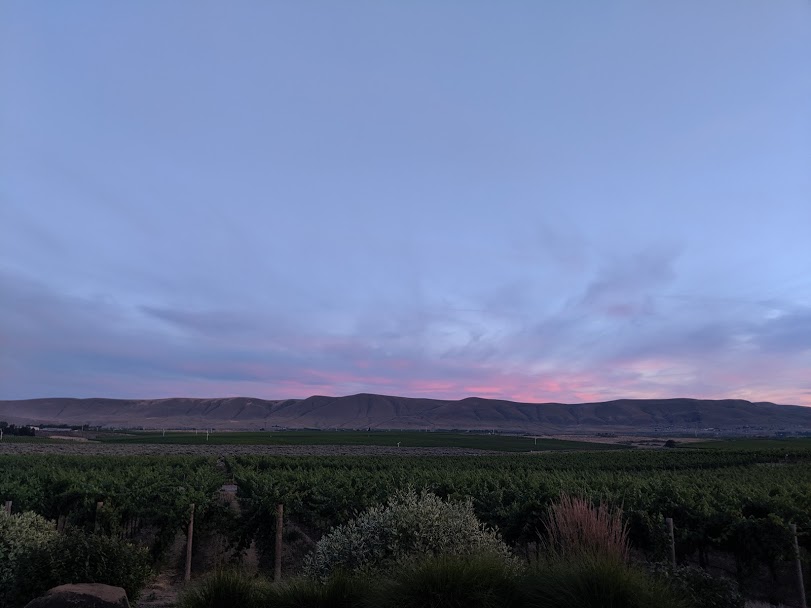 Now onto the subtle differences - here's some elevation readings from different points around the Estate: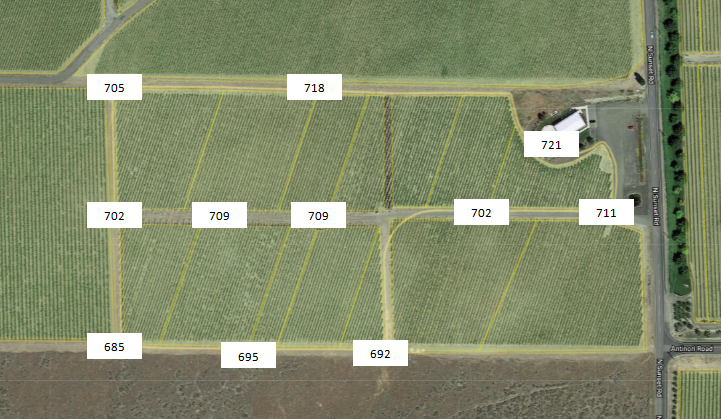 As you can see the Estate follows the gradual South-Western facing slope, with a slight dip in the middle at blocks 2 through 3B, similar to the main part of Red Mountain and is steeper on the Southern blocks, 7-12.
(http://www.everyvine.com/org/Fidelitas/vineyard/Fidelitas_Estate_Vineyard/)
In fact in some areas the slope is more true Southern facing like we see in some of our favorite blocks on Red Mountain that go into our Quintessence Cabernet and offer some of the most concentration of flavor and color of any wines we make.
View from the middle of the vineyard looking back at the tasting room: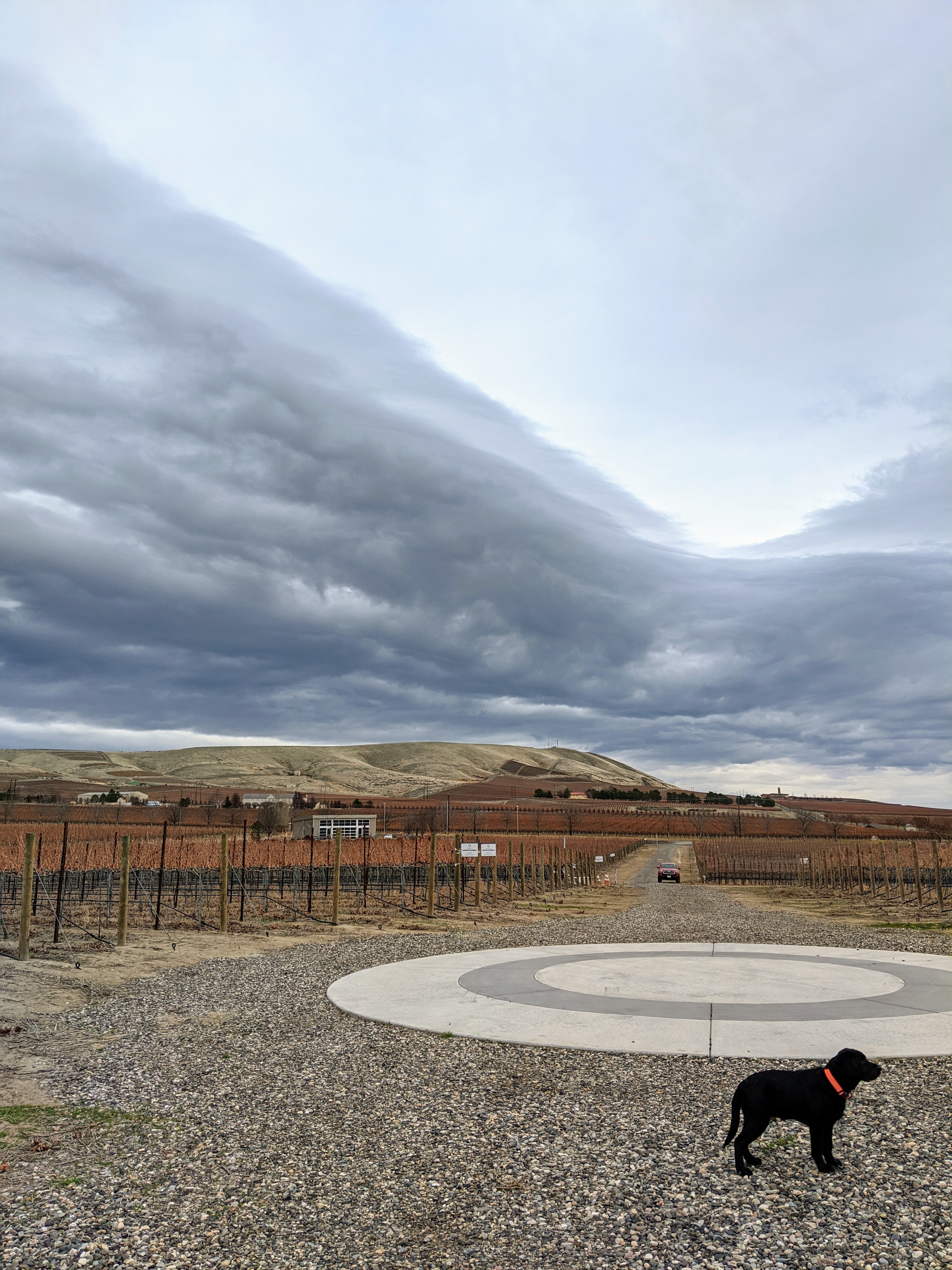 View from the Merlot block looking back at gentle SW slope towards the tasting room: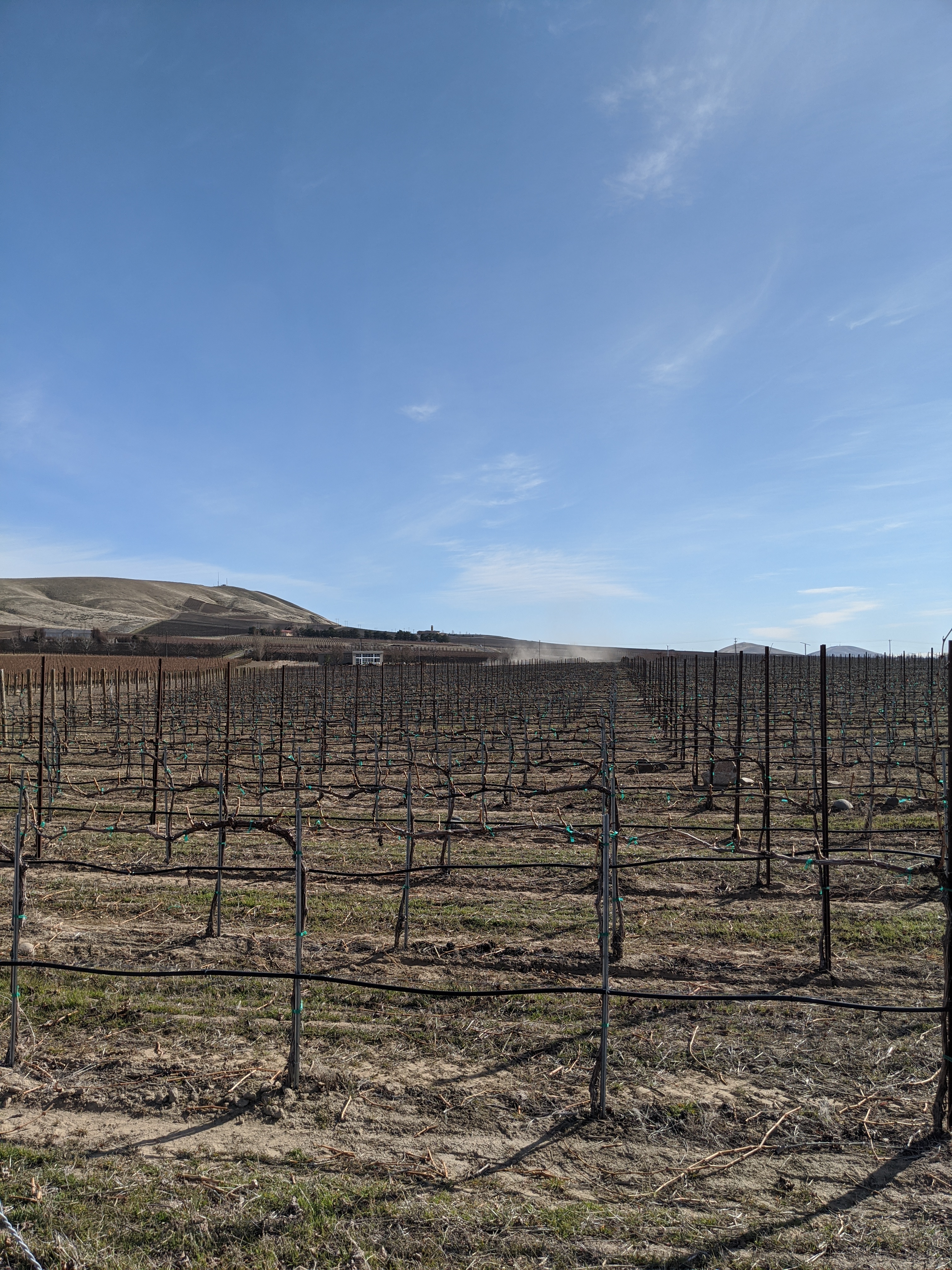 View from the back of Block 7 (Cab Sauv, Clone 2) looking South: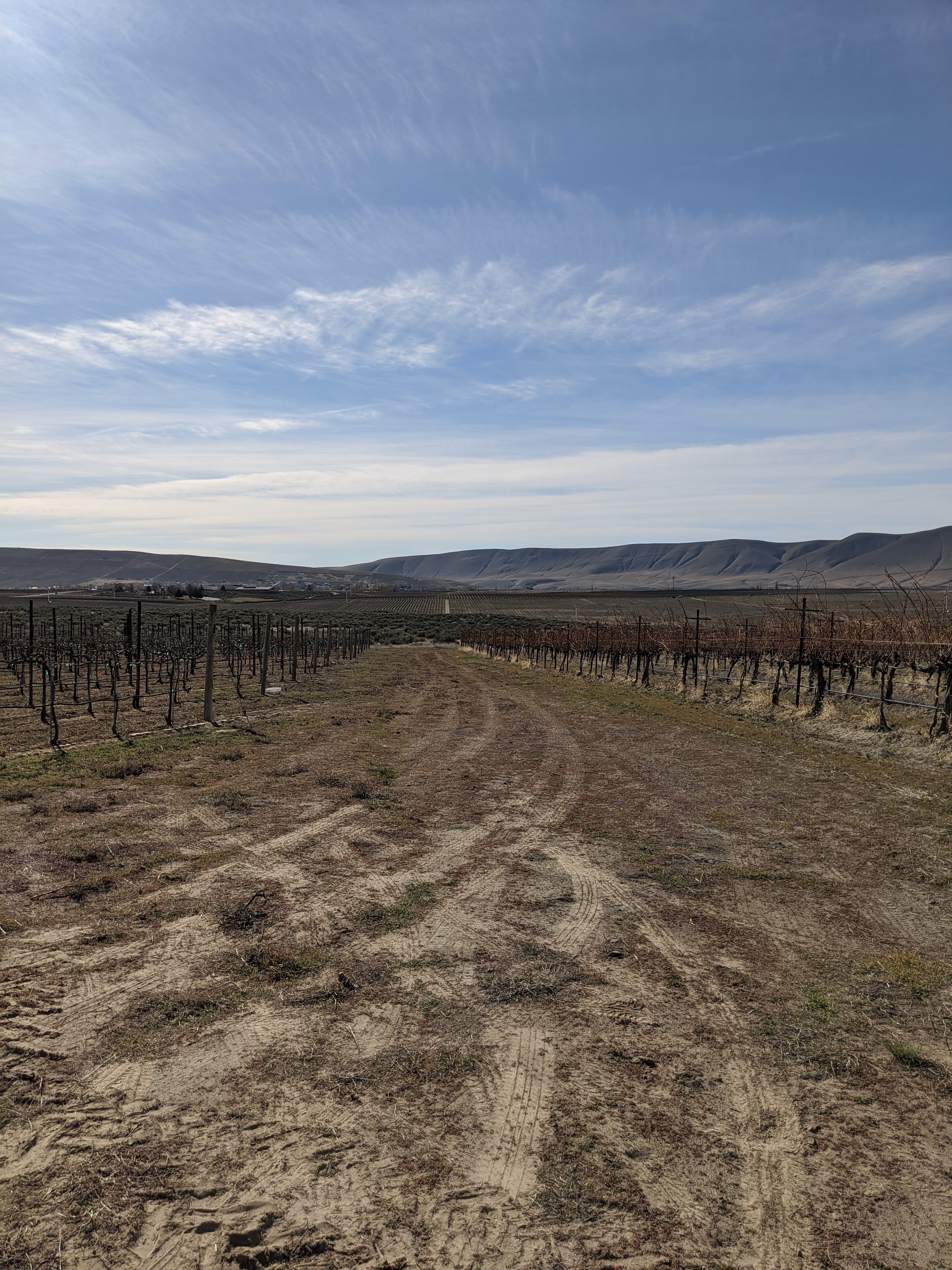 Looking South at Block 8 (Cab Sauv, Clone 169), note the gradual slope which gets steeper as you get further South. Both blocks 7 & 8 stood out in our Estate tasting for their depth and concentration. We're excited to see how these wines mature for blending later this year and the future harvests off these blocks!