December 10, 2019 |
Jess Zander
(note: we realize it's a little early to be chatting about wines coming out in April, but the nature of the wine industry is that we are always thinking years ahead! And, this way, we can be thinking about sunnier days while gazing at the holiday décor.)
One thing I've known about Charlie for a long time, is that he does not follow a recipe. There is no formula, no strict oak regime, no doing the same thing twice in order to achieve the same results. "Our best wines are yet to come," he has said for years, which is amazing considering he just concluded his 33rd harvest. Charlie is always fiddling with new blocks, new blends, new clones, new barrels. A word that I would use (I don't think he ever would, being Charlie), is that he is an innovator: someone who refuses to be complacent and wants to continue trying and learning new things in order to present the best possible outcome to our Fidelitas fans.
All of that is a preface to something that we're changing up this year. Something that makes me, the detail-oriented (dare I say type-A), planner a little uneasy. We're releasing Ciel du Cheval Vineyard wines in the springtime. But we don't do that! They come out in the fall! And yet, we've done that not because it has anything to do with the wines themselves, but because in my little planning world, it's easier to just follow a similar release schedule each year.
So why Ciel in the spring? It actually has nothing to do with the Ciel du Cheval Vineyard wines. Talking to Charlie about those five wines, he tells me: "we know we're going to like the wines from Ciel du Cheval Vineyard. Being a more established site, with older vines, and a high demand, we do use the same blocks each year. We can count on the fruit being amazing. It's a lower elevation site than a lot of the other vineyards we work with on the mountain, which I think gives it a little softer profile. I am now thinking that it is perhaps the most elegant of the vineyard designated Cabernets that we produce."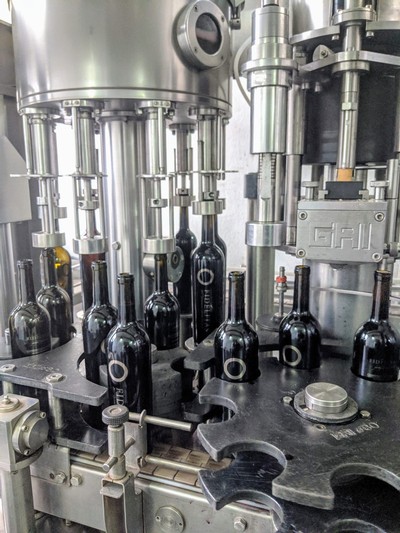 So really, it comes down to the other wines. Those Quintessence Vineyard and Blackwood Canyon Vineyard Cabernets that we have traditionally released in the spring, but are now shifting to a fall release. Why the fall? These wines are getting more time in both the barrel and the bottle before they come to you in an allocation. In fact, the Quintessence Vineyard Cabernet was just being bottled this morning, in December, before the sun came up (most of our other wines were bottled back in August, before harvest started).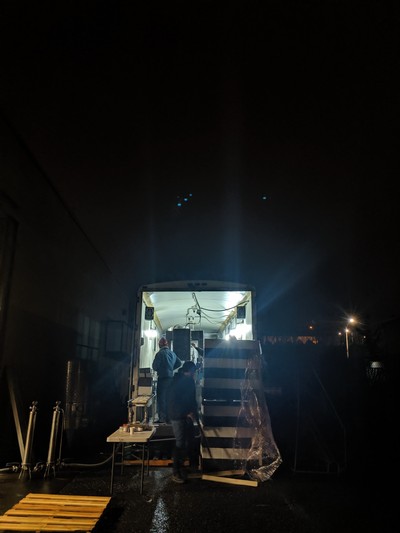 "What we're trying to achieve with the Blackwood and two Quintessence Vineyard Cabernets – Clone 191 and the clone blend – is a bit more flavor integration on these big wines," Charlie relayed. "They are so big that they could benefit from a little more barrel aging. We've previously dialed it in to 22 months in barrel, but what I've noticed is that they could go quite a bit longer. I think we're going to see a better integration of the components with this extended aging. There are phenolic components that come from both the grapes themselves, as well as the barrels. In wines like these that are more concentrated to begin with, they could pick up some of the sweeter tannins and tame the tannins that may be harsh to being with. Of course, the Ciel du Cheval Vineyard wines are giving us the structure and complexity that we look for in that site, however we've always liked the 22-24 months in barrel and don't think they require these few extra months."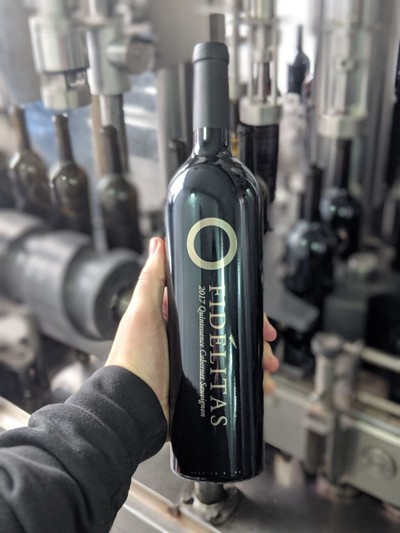 More to come soon on the 2017 vintage, as we get ready to release our first 2017 red the first weekend in January (hooray, Red Mountain Malbec!). "In general, we really like these 2017s, a lot. We source from all over the Red Mountain AVA, but really everything is in pretty close proximity. I think this AVA gave us great quality in the 2017 vintage that we are already seeing reflected in the wines."