October 26, 2017 |
Michelle Marsh
Often you hear us, and your other favorite wineries, spouting the term "limited release" when debuting a new wine. It's a common term in this industry where every wine produced is unique. That vintage, those vineyards, the barrels used, and the hard work that goes into each bottle made makes each wine different from one another. That's what makes collecting wine so fun right? There is quite literally a "limited" number of bottles made of every single wine out there. What that means though, can look different for different wineries.
In larger growing regions such as Napa Valley, for example, it is not uncommon for wineries to make 20,000-30,000 cases of wine annually. A 1,000 case production Cabernet for them would certainly be considered "limited". Believe it or not, those wineries are still considered "small" according to industry standards. For comparison, Fidelitas produces about 6,000 total cases annually which just kicks us up from "very small" to "small" guys in this big industry.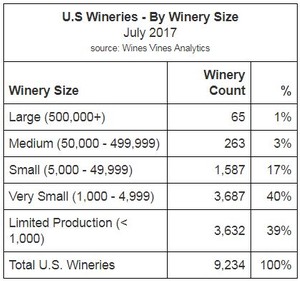 The wines that we release range between as few as 50 cases, like the very special release of Quintessence Vineyard Sauvignon Blanc, to the high end of the spectrum which is about 575 cases of a single wine like our mainstay, Optu Red Mountain.
The point I'm getting to is this: when we say "limited release" we really mean it.
Because of Charlie's long-standing relationship with growers on Red Mountain we are able to get our hands on some of the most exclusive fruit available. Sometimes that means we only get a couple tons from a certain vineyard block. One example of this is the release of our single varietal wines from Ciel du Cheval Vineyard which will be available to members next month. In the 2014 vintage we produced five wines from Ciel du Cheval Vineyard:
2014 Ciel du Cheval Vineyard Cabernet Sauvignon – 386 cases
2014 Ciel du Cheval Vineyard Merlot – 98 cases
2014 Ciel du Cheval Vineyard Petit Verdot – 72 cases
2014 Ciel du Cheval Vineyard Cabernet Franc – 94 cases (sold out prior to the release)
2014 Ciel du Cheval Vineyard Red Wine – 190 cases (sold out prior to the release)
Now let's factor in the amount needed to fulfill Wine Club Member allocations plus Club Member pre-orders...there's generally a dangerously low amount left over to sell in our tasting rooms or online. This is a good thing, right? Yes. However, we desperately want you to be able to enjoy the wines from Fidelitas that you are most interested in. The only way to guarantee that you'll get your hands on the most "limited" wines of Fidelitas is by becoming a member of the Fidelitas Wine Club and putting your name on the pre-order or wait lists.
As Fidelitas grows, our wines are becoming more "limited" than ever. Will you be first in line for the most exclusive Fidelitas wines yet?