December 29, 2020 |
Charlie Hoppes
Dear Friends of Fidelitas:
2020 has been unique and challenging to say the least. For nearly everyone, this year has been the first time we have faced an event that has altered how we do business so significantly. With that being said, I cannot thank each and every one of you enough for stepping up and making the effort to support us during these very challenging times. We have had to be flexible in the past year and appreciate everyone who has adapted with us…and enjoyed some good wine along the way.
The 2020 vintage is the 21st vintage for Fidelitas and my 23rd vintage as a Washington winemaker. As many of you know we started with one wine. The 2000 Meritage (Optu Red Wine) was a product that we sourced from around the Columbia Valley. As the Washington wine industry has grown up, so has Fidelitas, and we now have expanded to well over 20 different wines all from the impressive Red Mountain AVA.
In 2021, we will release our red wines from the 2018 vintage. 2018 is another in a long line of great vintages on Red Mountain. We will have a few new wines to offer to our Wine Club members. The first release of the year will feature two new wines from Heart of the Hill Vineyard: Malbec and Cabernet Sauvignon. Heart of the Hill is owned and farmed by the Williams family who own Kiona Winery on Red Mountain. This family has been growing grapes on Red Mountain since the mid-seventies and we feel very fortunate to be able to buy grapes and make wine from these sites. Heart of the Hill is a newer planting that shows great promise, and we are excited to have everyone try these wines this winter.
Our Estate Vineyard on Red Mountain will increasingly be a focus of the wines that we will make in the future. As I have mentioned, before we have just over 12 acres planted with mostly Cabernet Sauvignon, but with Merlot, Malbec, Petit Verdot, and Cabernet Franc as well. As this Vineyard matures you will see more wines being released from the Estate as unique products. The 2018 vintage will see us release our first ever varietal Malbec and a red wine from the Estate Vineyard. The red blend is unique in that it is 50% Cabernet Sauvignon with Petit Verdot at 25%, which give it a bit more power and concentration than our other red blends. The new Estate wines will launch in the fall along with our Estate Cabernet Sauvignon to give those wines a little more bottle age before release.
We continue to do everything possible to continue to improve the wines that we are making by using techniques in the cellar to emphasize continuous improvement. Those techniques involve the size and shape of the fermenters we are using along with fine tuning our barrel aging programs. I am very happy with strides we have made to get better with each vintage, and at the same time look forward to the wines we will make in the future. The fruit we have access to on Red Mountain is not only some of the best fruit in the Pacific Northwest but is truly world class and I think our wines reflect that.
Our Fidelitas team has been so very resilient this year and I cannot thank them enough for their continued efforts every day. These people are telling the Fidelitas story to you, our customers, and their efforts are appreciated.
Again, thank you for the continued support of Fidelitas. I look forward to seeing many of you in the very near future.
Cheers!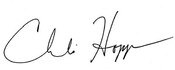 Charlie Hoppes, Fidelitas Owner + Winemaker