November 30, 2017 |
Michelle Marsh
Once again, the dynamic Club Team is on call to assist you with your holiday gifting needs!
Introducing your Club Concierge Team: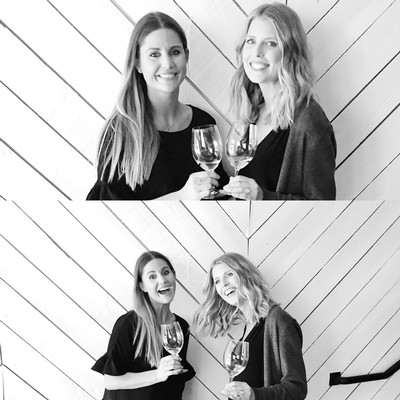 Michelle Marsh (left) + Skye Dissette (right)
We're here to help with anything you bring to us! Even recipe ideas for holiday entertaining or deciding what wine will pair best with irksome in-laws.
Need something special shipped to your cousins across country, no problem! We'll even wrap it up in shimmering paper, tie it with a bow, hand write your gift note, and ensure that we ship it to arrive on time.
Trying to come up with a gift that keeps on giving for that special someone who deserves something special all year round...look no further! We'll help you set up a customized gift Wine Club Membership.
Know someone who is already a Fidelitas fan and want to pick out something unique? We'll gladly ponder their wine history to see what their favorites are and dig around in our Library for something comparable or find a Large format they will enjoy.
Did you know that we'll even hand deliver local gifts for you? We pack up the trusty Subaru with cases of wine and find our way to your office to give those hardworking employees of yours a gift they will be sure to enjoy.
We even have something for the novice wine drinker!
No task is too big or too small. We are on call to do the work for you this holiday season!
Contact your Concierge Team at club@fidelitaswines.com or 509.554.9191
Not planning any holiday giving? That's okay! Drop us a note just to say hello, it would make our day!