November 22, 2017 | Skye Dissette
The Real Winner During the Holidays
As many of you know, Charlie makes one delicious Late Harvest Semillon. If you're sitting there thinking "What? I had no idea!", we won't blame you. This wine rarely makes it onto the tasting bar mainly because we don't produce a lot of it and love to have it around for special occasions, like the holidays!
Charlie leaves the grapes on the vines longer than you normally would, so that they develop more sugar and become much more concentrated. Look at it this way. Charlie brought in fruit for our dry Semillon on Sunday, September 10th. For our Late Harvest Semillon, he picked the fruit on Tuesday, November 21. Over two months later! I mentioned that we don't typically pour this in the tasting room because not a lot is produced, roughly 50 cases, but it's also a little more difficult to produce. Charlie takes a big risk leaving the grapes on the vines that long and the overall winemaking process is more delicate. Therefore, he has only released one vintage, soon to be two!
Why bring it along for the holidays? Our Late Harvest Semillon pairs wonderfully with dessert! A small sip with every bite of that tart or pie is just what you need to end your holiday feasting. It's also great to sip on with any cheese plate. Trust me, you'll love it!
Our 2013 vintage is still available on our website or in the tasting rooms.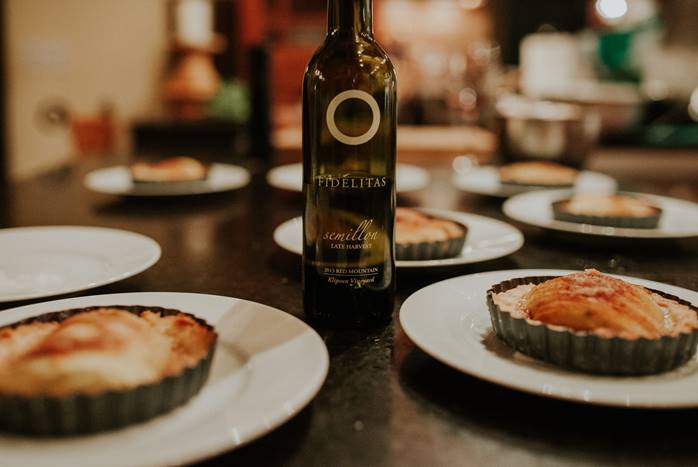 ---
Everyone at Team Fidelitas hopes you have a wonderful Thanksgiving with family and friends!