September 7, 2018 |
Michelle Marsh
Harvest 2018 is here! This year we stepped up our game and brought new elements of modern craft winemaking to our whites. This means you get more, delicious, Bordeaux style whites from us and our crew gets to have some fun with their new toys in the cellar…win, win!
Fidelitas kicked off harvest last week with the Klipsun Vineyard Sauvignon Blanc and a little bit of Semillon. The cellar crew is fresh and full of energy, ready to get this harvest undertow!
You may remember this spring when we introduced "Edith" our concrete egg. This will be her first official harvest. The egg shape increases lees contact because of the wider base and natural convection motion of fermentation. It also offers a unique minerality which will add more depth to white blends. Isn't she a beauty??
What makes it even more special is that this is the first time ever that we are co-fermenting our Optu White blend! This means that both the Sauvignon Blanc and Semillon are aged together inside the concrete egg instead of being blended as separate wines. We also have lots of Optu White fermenting in barrels like previous years, but we're excited to experiment with concrete co-fermentation.
​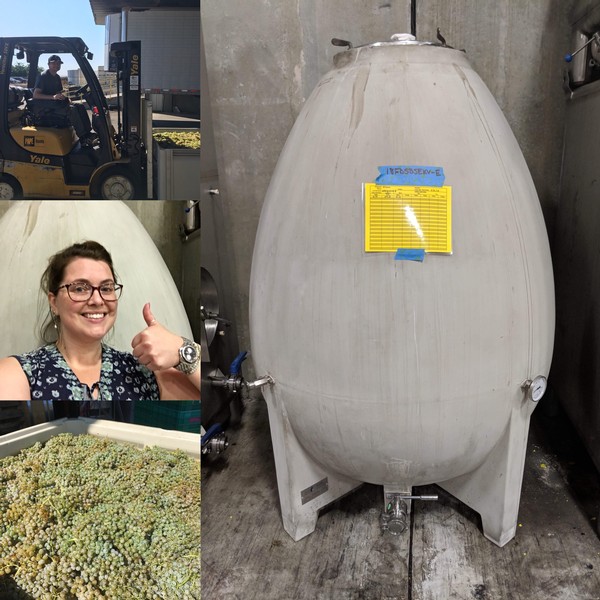 Yesterday we brought in our highly sought-after Quintessence Vineyard Sauvignon Blanc. Just take a moment to take in those plump and juicy green grapes.
More good news…this vintage we have not one but two Ovium barrels for this wine. The Ovium barrel is one of a kind in the U.S., made specifically for Sauvignon Blanc. This means we are taking our 50 case production of Quintessence Vineyard Sauvignon Blanc to 88 cases to be released Spring 2019. (Get your name on the list now.)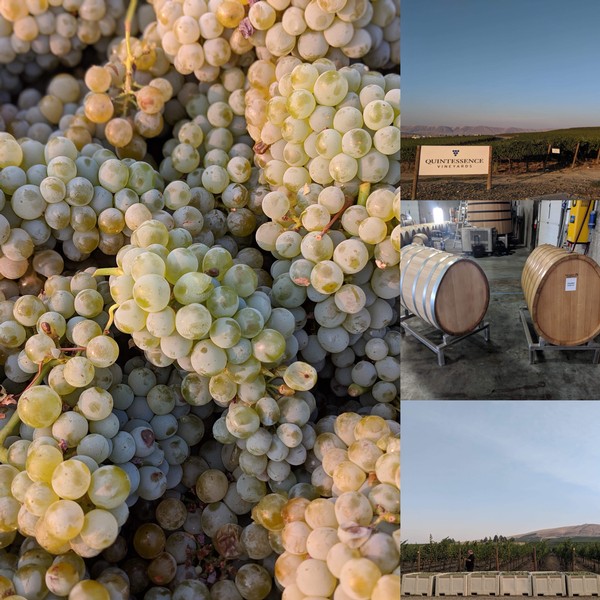 Today we're picking our first red, Merlot from Quintessence Vineyard, and expect our first Cabernet to come in next week. Stay up to date with Harvest 2018 updates by following us on Instagram + Facebook or check back in on our blog weekly.