June 25, 2018 |
Jess Zander
We are unbelievably proud to recognize Charlie as the 2018 Honorary Vintner for the Auction of Washington Wines. As a part of the celebration at the Gala, we have partnered with Honorary Grower, Marshall Edwards, to create a one of a kind experience where the winning bidder will be able to create a custom barrel of wine. Contact me for more information on how this could become yours!
---
Own a Piece of Red Mountain: A Vintner's Experience
Full Barrel Winemaking Experience with Fidelitas and Quintessence Vineyard
This year's Auction of Washington Wines' Industry Honorees, Charlie Hoppes and Marshall Edwards have generously donated a full barrel of red wine from the acclaimed Quintessence Vineyard, but that is only a part of this amazing auction lot!
The winning bidder will become an honorary Vintner at Fidelitas. This unique experience will make their winery, your winery, not just for one year, but for years to come, as you harvest, blend, and bottle your own Red Mountain wine.

You will be invited to begin your journey during Harvest 2018. You and your guests will be involved in selecting grapes from Quintessence and Shaw Vineyards on Red Mountain, seeing them through the sorting process, and starting fermentation in the tanks. As the wines age in barrel, join us for your second trip to experience a hands-on blending trial with Fidelitas Winemaker, Charlie Hoppes. You will be able to taste barrel samples and blend with other varietals from the vineyards as the team comes up with their 2018 vintage wines.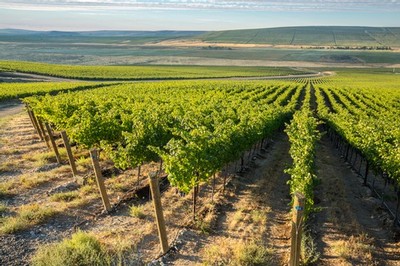 The third and final trip will include bottling of your exclusive wines from your personal barrel. After your day on the bottling line, you will have ownership of 25 cases of wines that you can distribute as you see fit. Enjoy with friends, give to employees as gifts, or cellar to enjoy for years to come.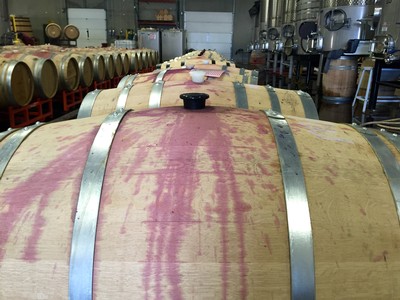 With each visit, two couples will enjoy hotel accommodations, meals, vineyard tours and library tastings to immerse yourself in the history of the winery and vineyard.
This lot includes:
One barrel of your own custom created and blended wine (25 cases total!)
Label design by an award-winning creative agency
Three separate trips to Red Mountain; for harvest, blending, and bottling of your wine. Each trip will be for two couples and includes accommodations and special Red Mountain experiences.
One barrel contains approximately 300 bottles (25 cases) of wine. All Red Mountain experiences are based on a mutually agreed upon date. Transportation to Red Mountain not included.