June 22, 2016 |
Amy Graham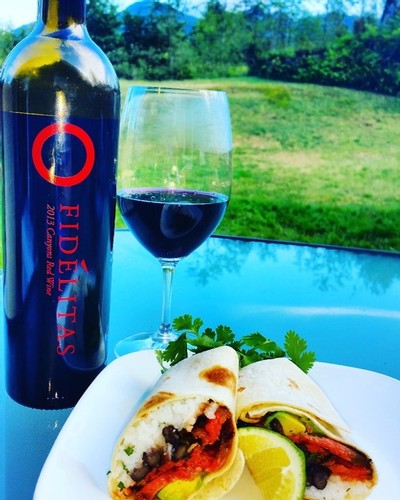 Yesterday was the first day of summer and with it brings the onset of backyard parties and cookouts. Summer is one of my favorite seasons here in the Northwest largely in part to the beauty that we have surrounding us. Normally summer screams white wine or rosé but I'm here to tell you that you need to put those on hold and try our 2013 The Canyons Red Wine if you haven't already. It will fast become your go-to wine for those backyard parties and cookouts that summer is so famous for. It's made of 83% Cabernet Sauvignon and 17% Malbec, all sourced from The Canyons vineyard in the upper northwest portion of the Red Mountain AVA.
One of my family's favorite meals is soft tacos and I think there is nothing better than a piece of marinated beef cooked over hot coals. Usually we don't care what is wrapped inside the soft and fluffy tortilla, only that it tastes good. After much research and deliberation, I decided upon a recipe that I could use as a starting point for Carne Asada. Each ingredient pairs beautifully with the well-structured tannins and delicate finish in The Canyons Red Wine. Cheers to summer!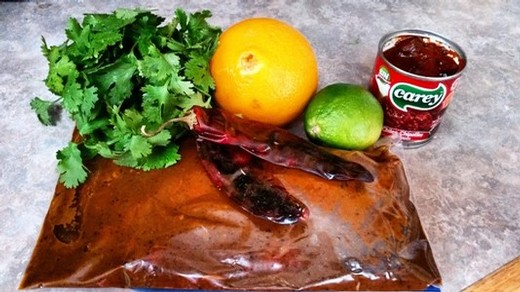 Carne Asada
3 whole dried ancho chilies, stems & seeds removed
2 whole dried guajillo chilies (poblano), stems & seeds removed
2 whole chipotle peppers in adobo
1 cup orange juice from fresh oranges
3 tablespoons fresh lime juice
3 tablespoons olive oil
1 tablespoon soy sauce
1 tablespoon fish sauce
8 cloves fresh garlic
1 bunch cilantro, divided in half
1 ¼ tablespoon cumin
1 ¼ teaspoon coriander
2 tablespoons brown sugar
Kosher salt
2 pounds beef steak – skirt or flank, trimmed
Warm flour or corn tortillas, lime wedges, fresh cilantro, avocado, cilantro-lime rice, black beans for serving
Place dried chilies on microwave safe plate and heat for 20 seconds until pliable. Place in blender and add chipotle, orange & lime juices, olive oil, soy sauce, fish sauce, garlic, half the cilantro, cumin, coriander & brown sugar. Puree until a smooth paste forms and ingredients are well mixed. Place beef into heavyweight zip top bag and pour half the marinade over. Reserve remaining marinade as a serving sauce. Place bag in refrigerator and marinate for 3 hours or overnight. When ready, heat charcoal or gas grill until hot. Wipe excess marinade from beef and place on hot grill, turning frequently until internal temperature reaches 110 degrees F. Remove from grill and let rest for 10 minutes. Slice against the grain and place inside warmed tortillas. Enjoy with 2013 The Canyons Red Wine!