June 1, 2016 | Skye Dissette
Summer With Fidelitas
Summer plans are in full force and we sure hope that Fidelitas will be part of yours!
With our new offering of Friday Tastings in Woodinville, Elevated Tastings for you and your friends, and the ability to reserve patio space on Red Mountain, there are so many options that could fit into your schedule.
We started Friday Tastings in Woodinville last fall and it was a hit! An hour of tasting with Kathleen, what could be better? These are held every other Friday starting at 6pm and includes cheese + charcuterie plates with space being limited. The next tasting is on Friday, June 3rd so be sure to sign up with Amy, our Woodinville Tasting Room Manager, before it fills up!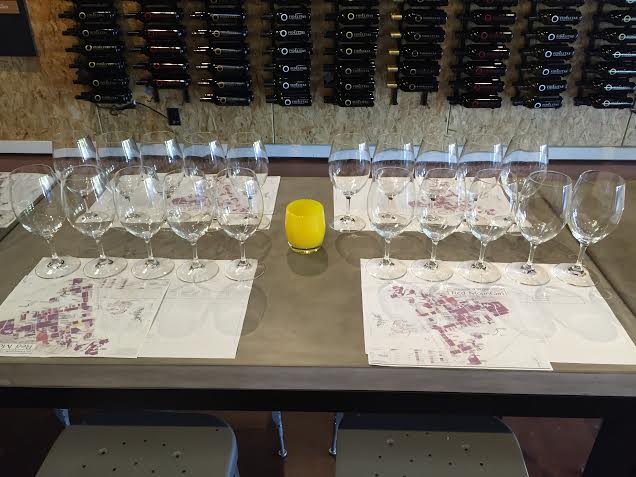 If Fridays aren't a good day for you then do not fear! You can now schedule Elevated Tastings at either location (or Charles Fromage!) for you and your guests any day and any time. Do you only like Cabernet Sauvignon? Blends? Great! These tastings can be customized and also include tableside service. We all know how crazy our Woodinville location can be and having a guaranteed table for your tasting can make things easier on you.
Oh, you just want to relax and look out at vineyards while the sun goes down? We had a feeling. That is why you can now reserve seats on our Red Mountain patio. Bring some food, a little water misting fan, and buy a bottle of wine to enjoy next time you are at our Red Mountain tasting room. Contact Chelsea, our Red Mountain Tasting Room Manager, for more information.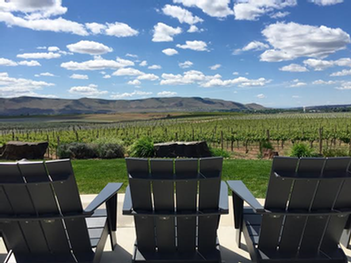 Team Fidelitas appreciates each and every one of our customers. And that is why we want to give you the best experience every time you pay us a visit. Summer always goes by so fast, so be sure to include us in those fun filled months.
We can't wait to hear from you!