July 17, 2015 |
Erin Todak
Fidelitas Staff Retreat 2015 kicked off with coffee and a light breakfast before venturing out into the Red Mountain Vineyards. Charlie's tour started in our back yard, with our 2008 planting of Cabernet Sauvignon.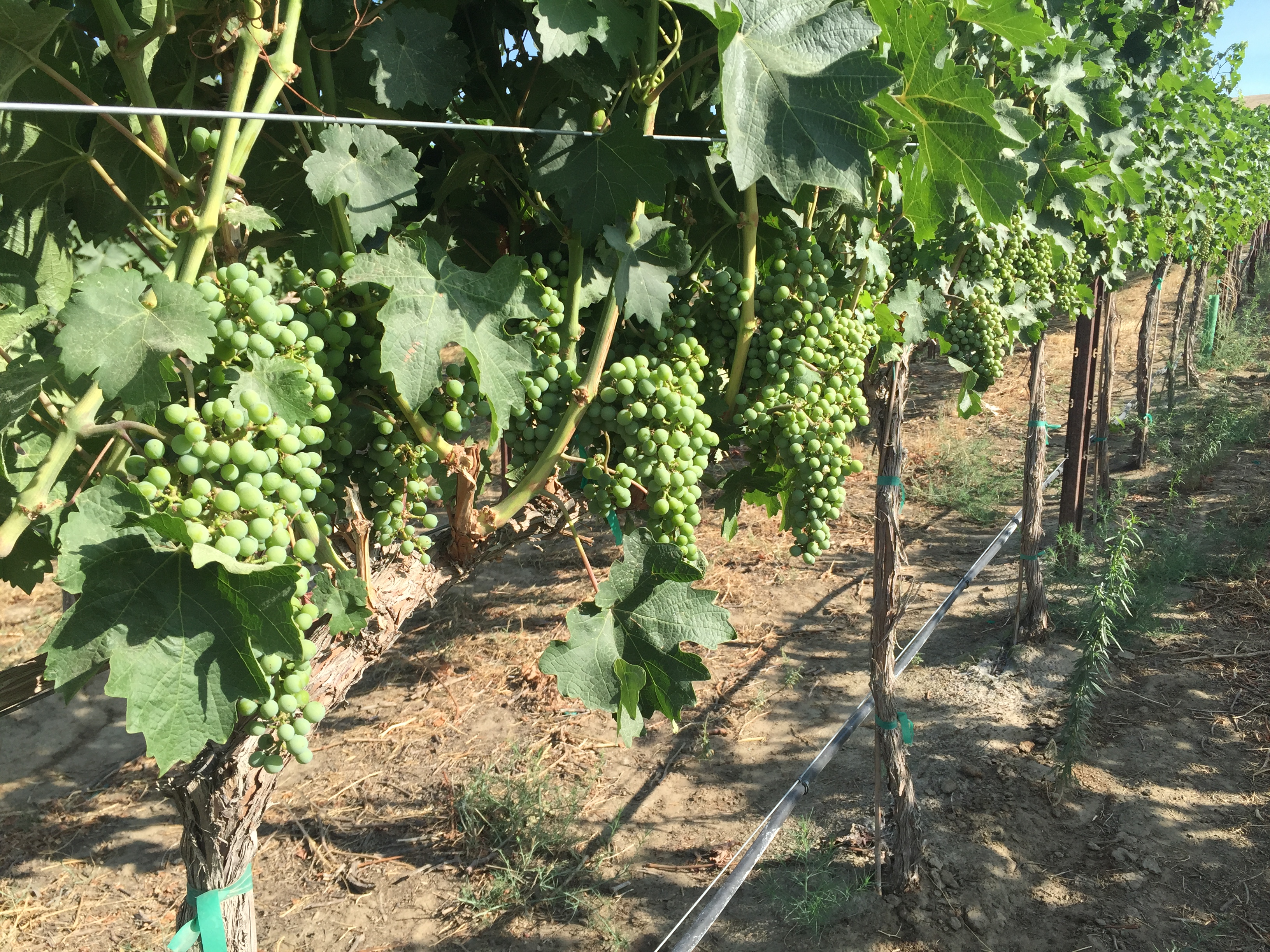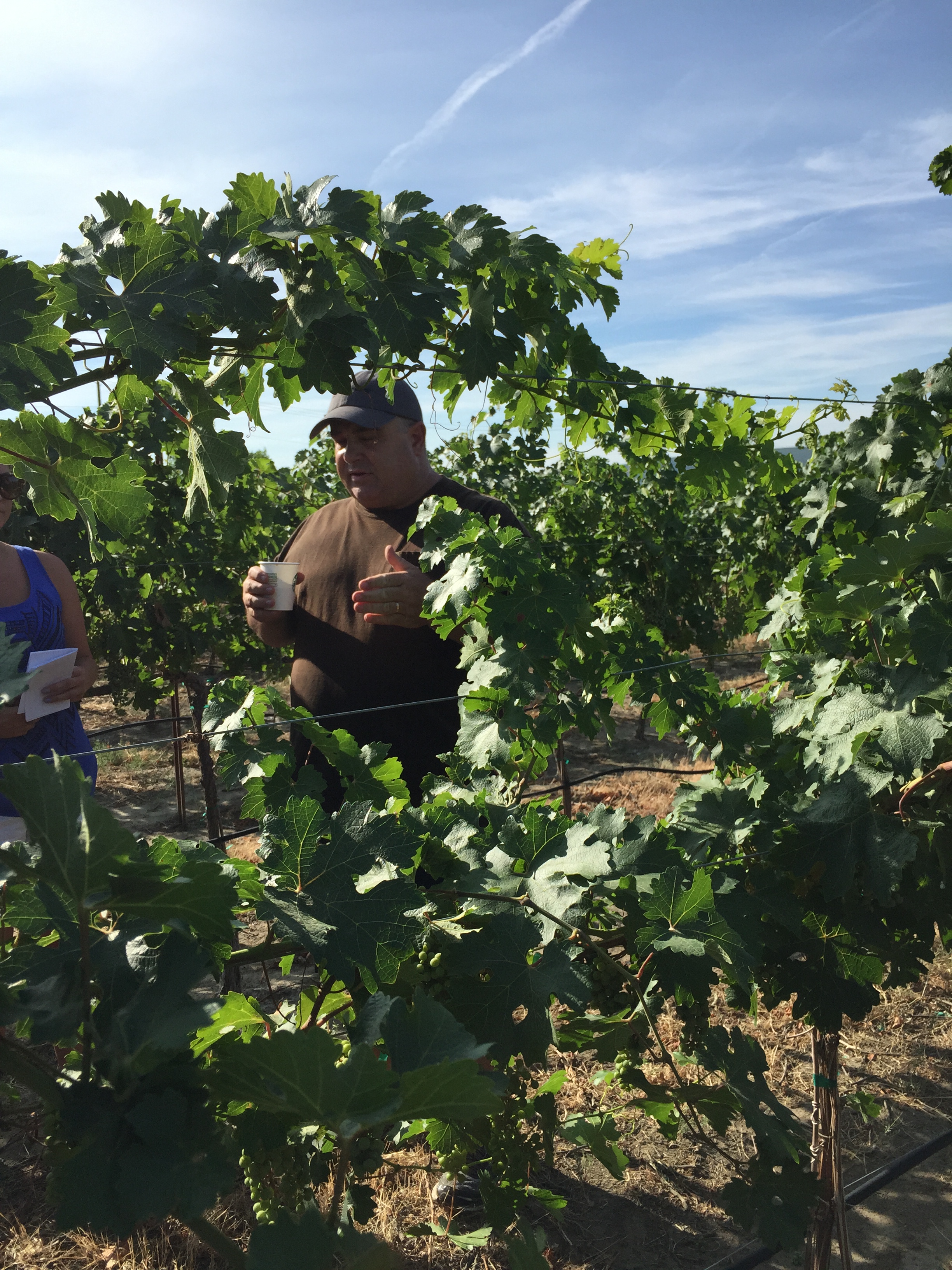 The original portion of the Estate vineyard was planted in 2008. The entire area was planted in Cabernet Sauvignon, consisting of three blocks which included Cabernet Clone 2, Clone 8, and Clone 6. As a winemaker, Charlie loves the flavor of the Clone 6 Cabernet. This particular clone isn't quite as popular from a grower perspective because of its smaller, scattered cluster size and lower yield. However, from his position as a winemaker and a vineyard owner, Charlie decided it was worth sacrificing a lower production with a clone that produced amazing flavors. When planning the next portion of the Estate Vineyard, he decided to expand the Clone 6 portion of the earlier planting.
2012 was our first harvest from these blocks, and we are excited to be releasing an Estate Cabernet later this fall that consists of the Clones 2 and 6. Our currently released Optu Red Wine also includes some the Clone 8 Cabernet as well.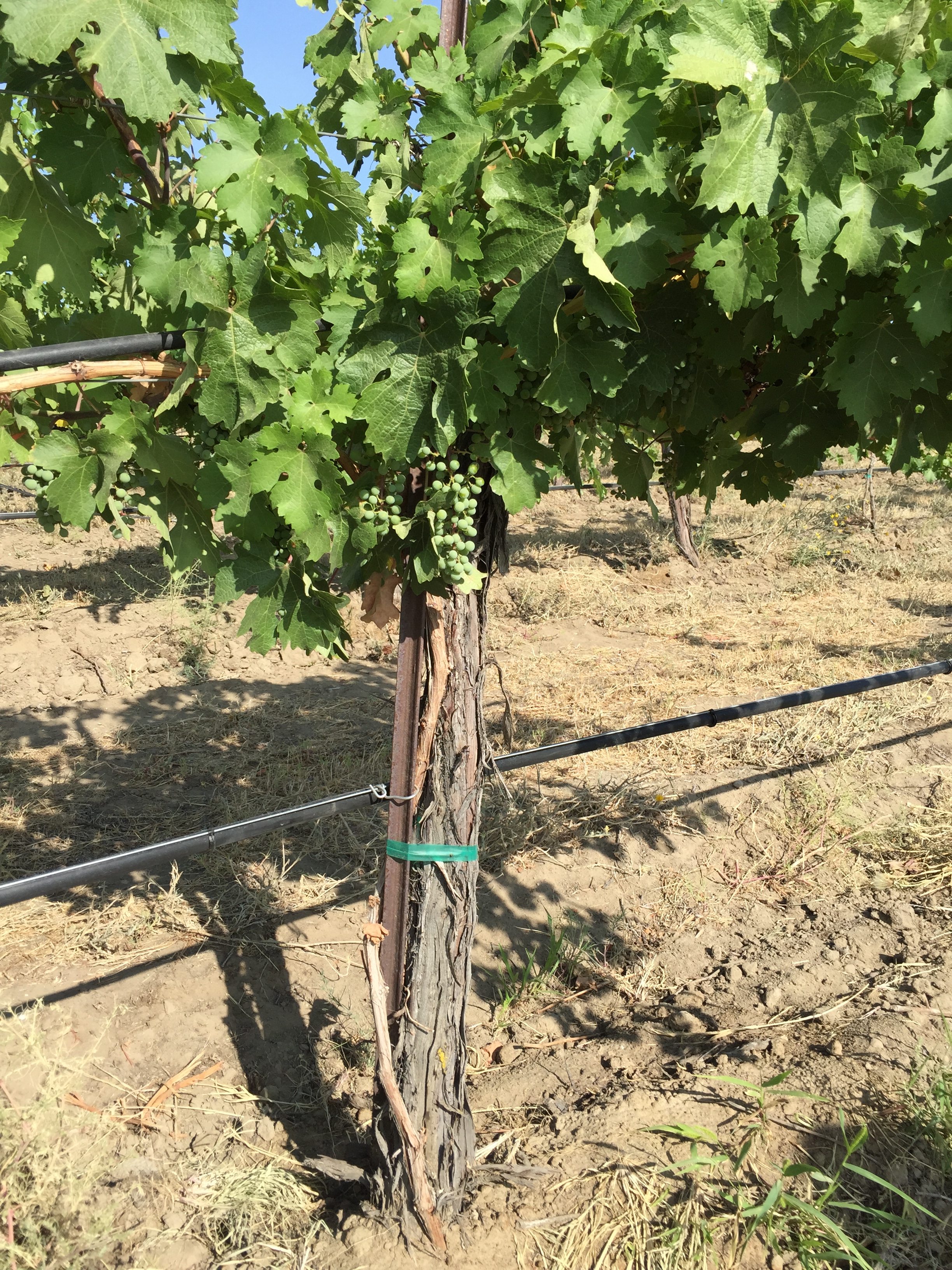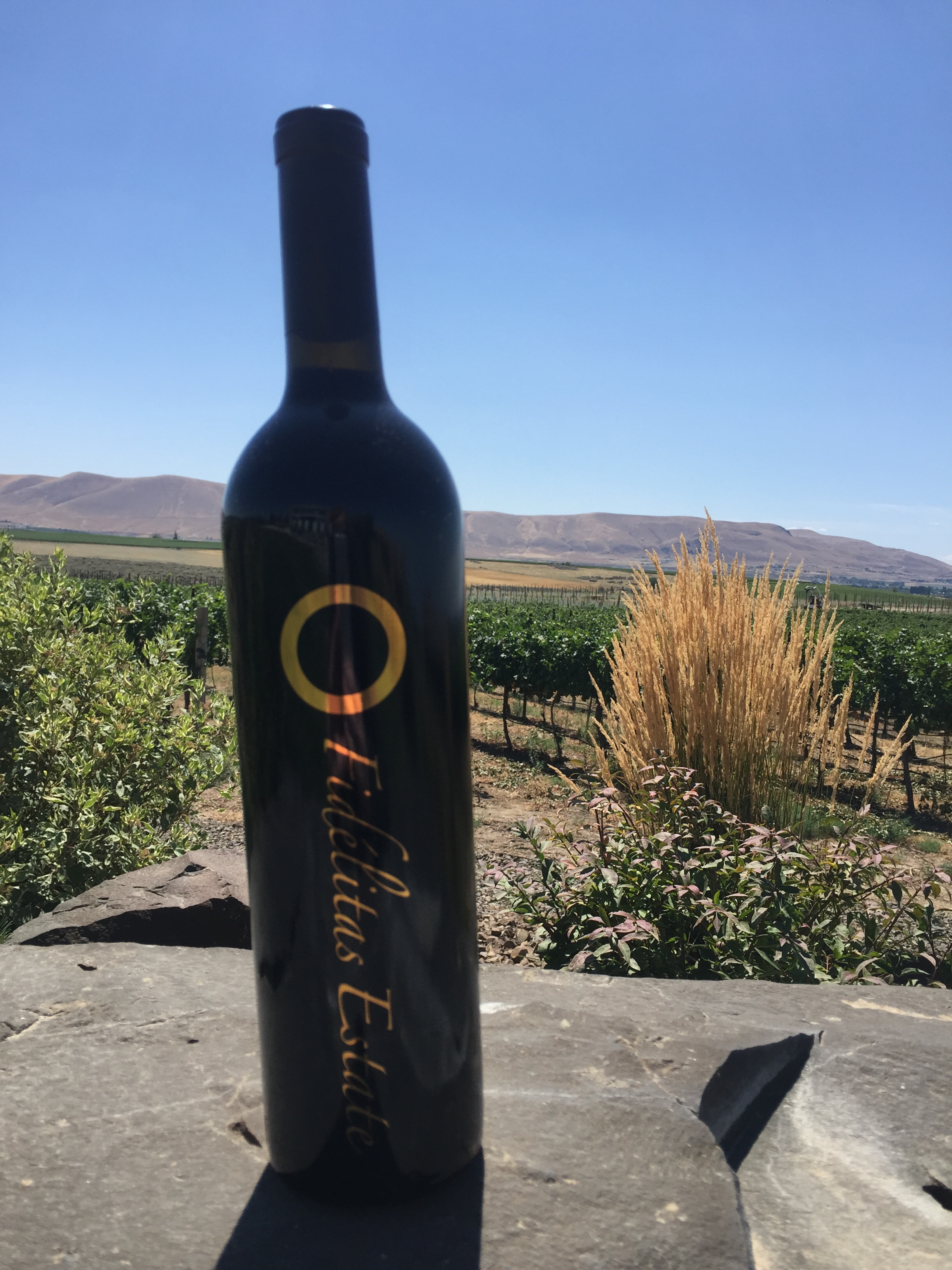 While in the more established portion of the vineyard, Charlie explained the art of canopy management which is especially important this year with its early, unseasonably hot weather. Our vineyard crew works hard to ensure that there is a balance between the amount of fruit hanging on the vine versus the amount of leaves available to supply the needed energy for the grapes to ripen and develop properly. They must also ensure that the canopy is shading the young grapes to protect them from the harsh Red Mountain heat and sun, while they are also receiving enough sun and heat to ripen properly. That's quite the job this time of year!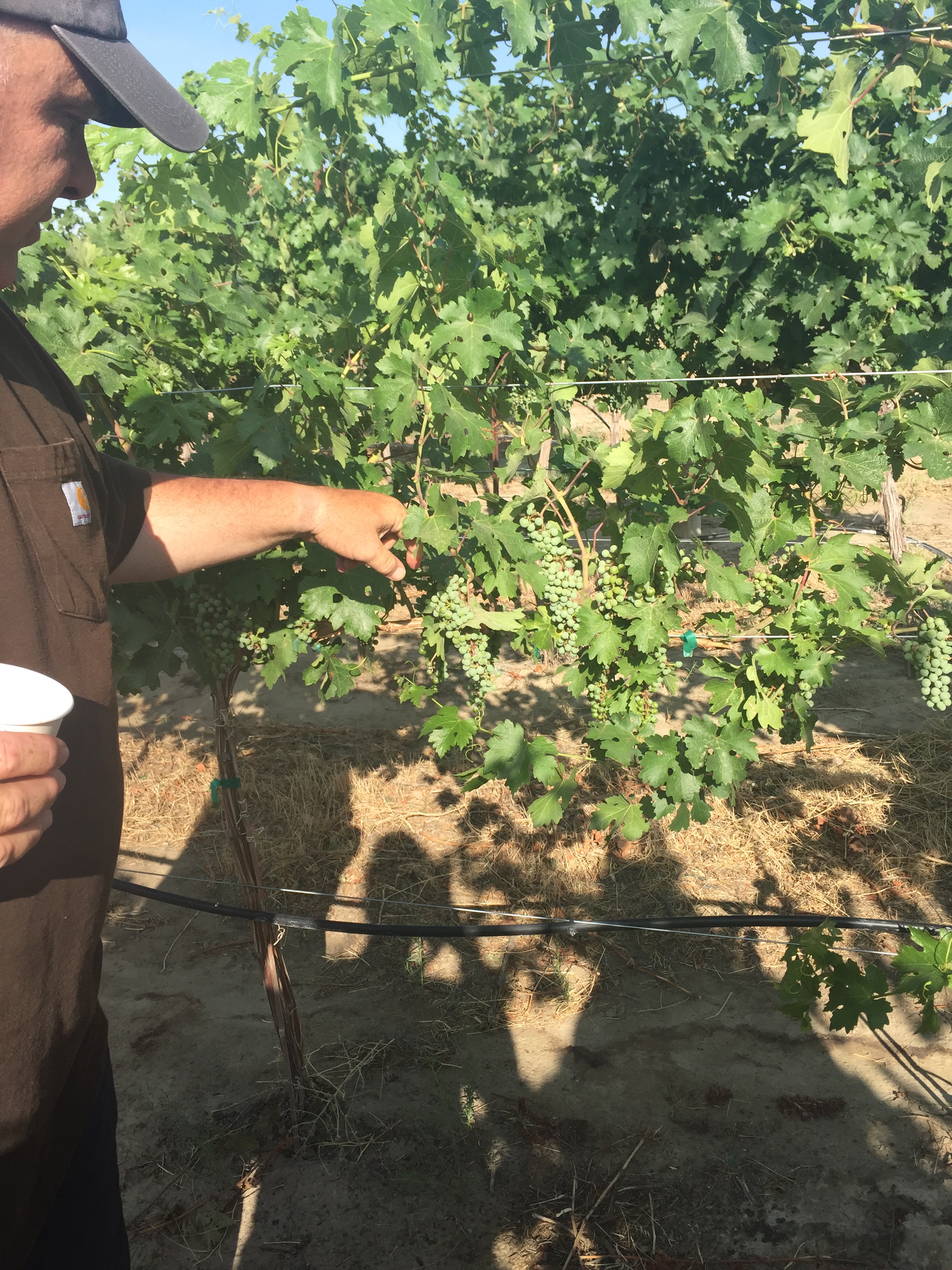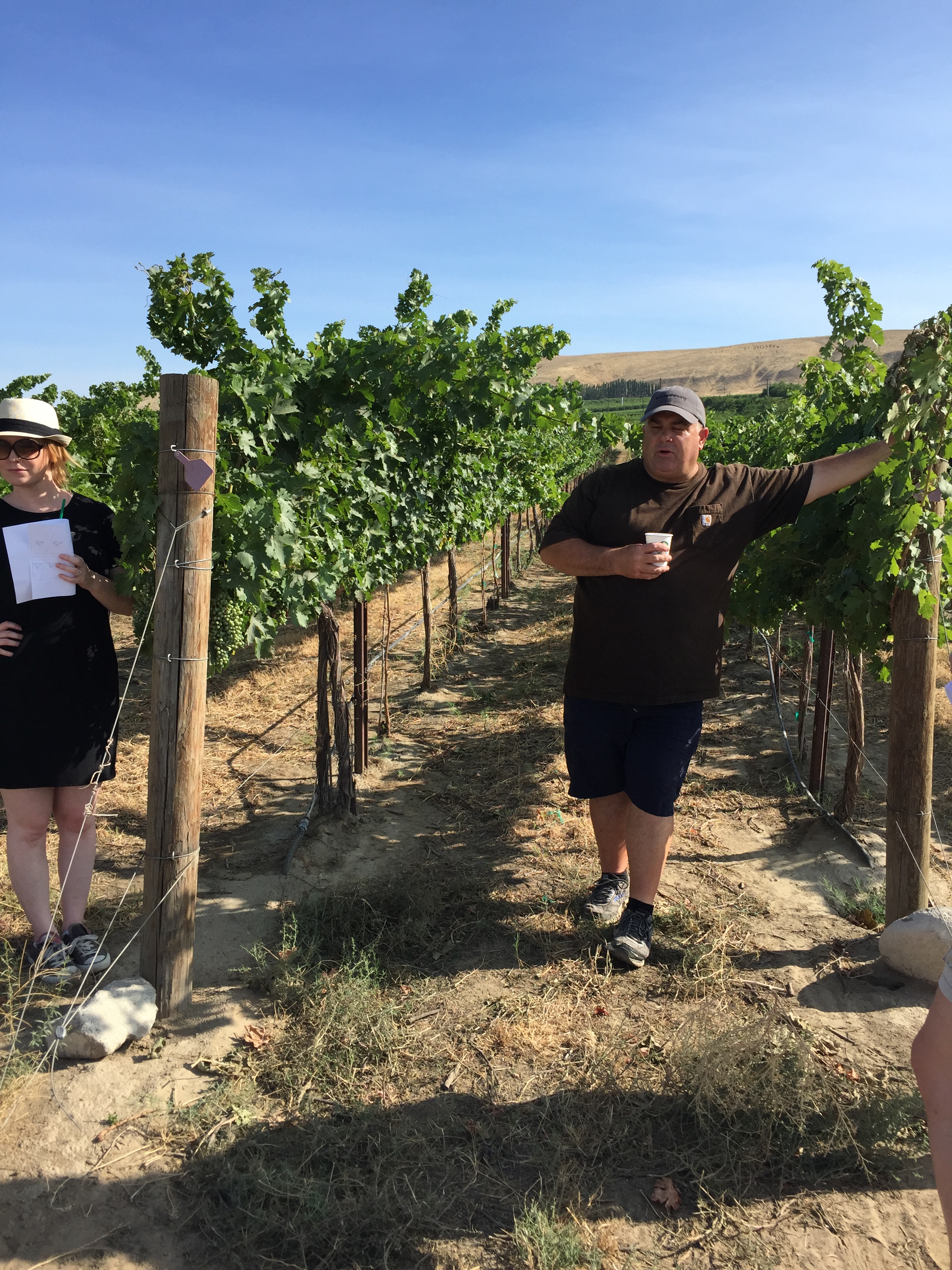 Charlie then guided out of the shade and into the newly planted portion of the Estate Vineyard. Most of the 2015 planting is Cabernet Sauvignon. The Cabernet blocks include more of Clone 6, as well as Clone 33, Clone 2, and Entave Clone 169. Charlie also decided to plant a Cabernet Clone that he was introduced to by a fellow winemaker, Clone 412. Very little of this clone is planted elsewhere in Washington, but Charlie who is always in search of a better, more balanced wine, decided to plant over ¾ of an acre of this clone to give it a try.
The new planting also includes a 1.6 acre block of Merlot, over an acre of Petit Verdot, and smaller blocks of Malbec, and Cabernet Franc. Because of the large demand for vines this spring, a portion of the new vineyard, including all of the Cabernet Franc, was greenhouse potted plants instead of strictly stick root stock. It was interesting to see that while the potted plants had an obvious head start, the rest of the plantings were thriving!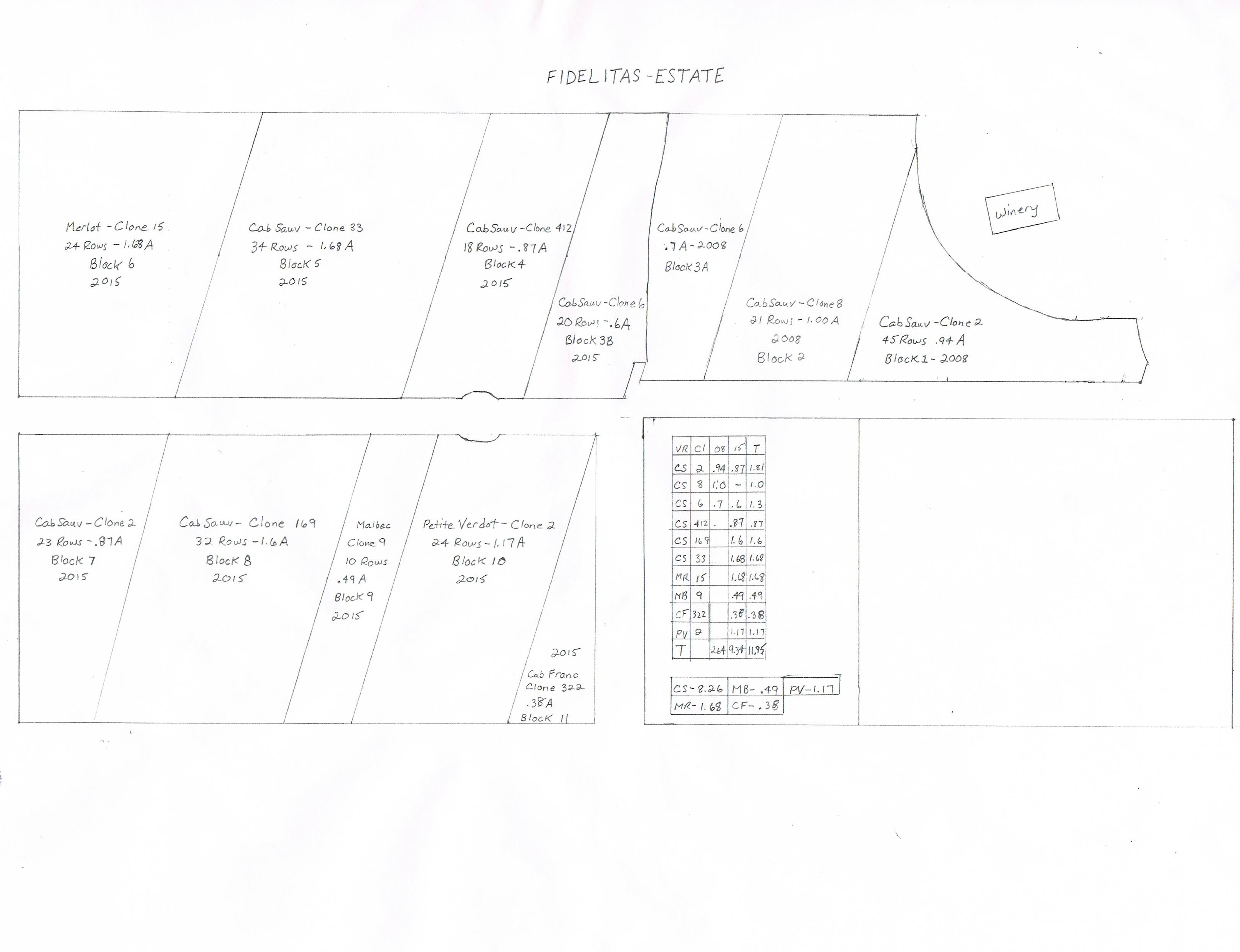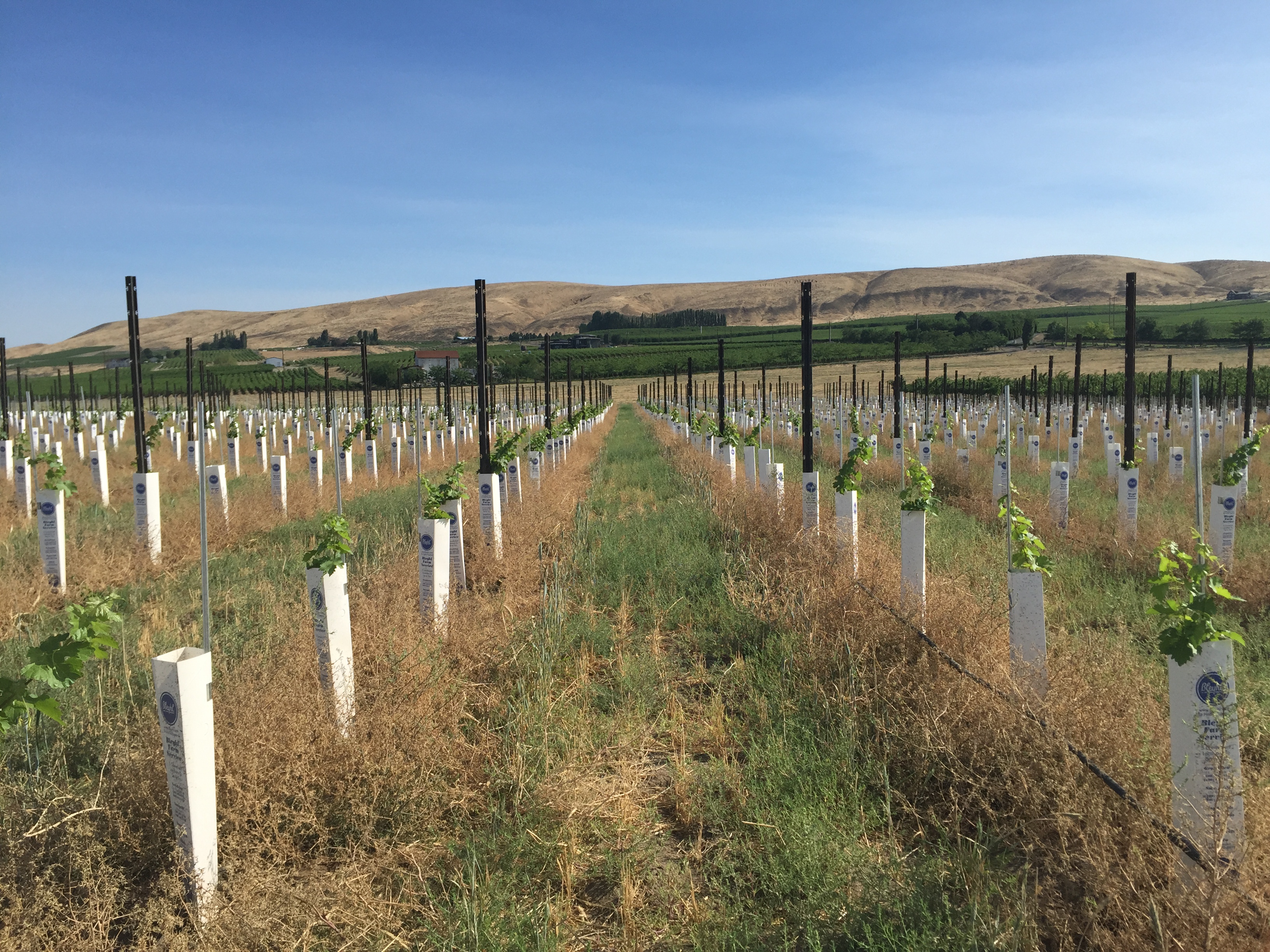 I'm lucky enough to spend most of my days watching the daily routine of the vineyard and enjoying the progression from bud break to harvest every year. We speak to our guests on a daily basis on the work, planning, patience, and love that goes into our young vineyard. I'm so thankful for every opportunity I have to walk through the vineyard with Charlie and Dick and learn even more about the place I get to call home.