August 7, 2014 | Erin Todak
Red Mountain Staff Training
Throughout the year, the Team Fidelitas staff shares our story and the uniqueness of Red Mountain wines with our guests at our two respective tasting rooms. While most of our staff is able to individually visit our Red Mountain or Woodinville tasting rooms on a regular basis, it's not very often that the entire Fidelitas Team is able to get together as a family. For two days in the middle of July, our Woodinville family made the trek to the east side of the state to visit Red Mountain for our second annual Staff Retreat.
After the initial hugs and introductions, we settled in and were treated to a delicious lunch with Jim Holmes of the Ciel du Cheval Vineyard. Jim shared memories and future plans about Red Mountain's romance, terrior, and bright future. It was such a privilege to learn more about our home from such a great and knowledgeable man!
Lunch was followed by an extensive tour of Red Mountain's vineyards lead by Charlie, while enjoying the oppressive sun and heat of a Red Mountain afternoon. But seriously…it was so hot! We also spent the later part of the afternoon visiting a few of our neighbors (a huge thank you to the Frichettes and Kiona for hosting us!) for a late afternoon wine tasting.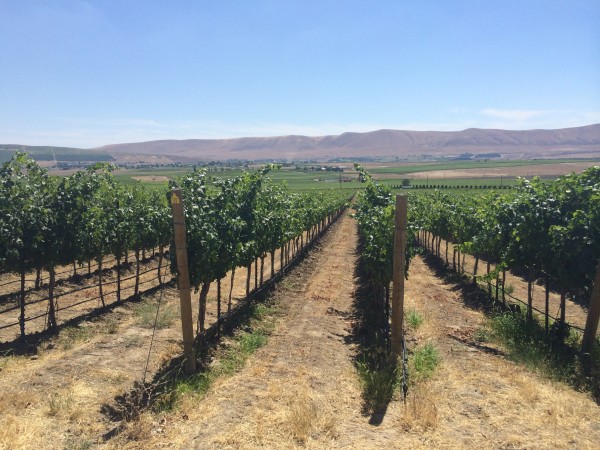 Quintessence Vineyard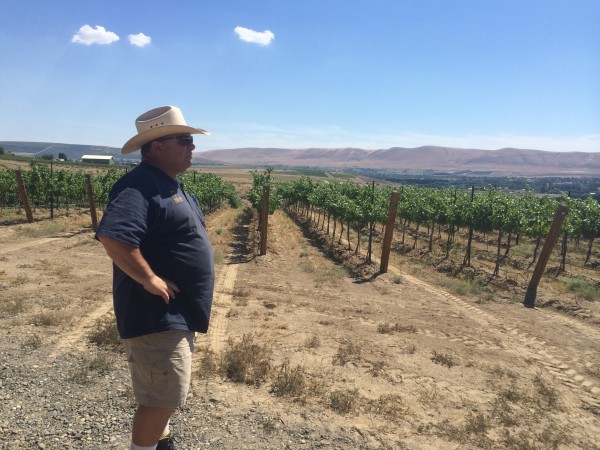 Kiona Vineyard - some of the oldest vines on the Mountain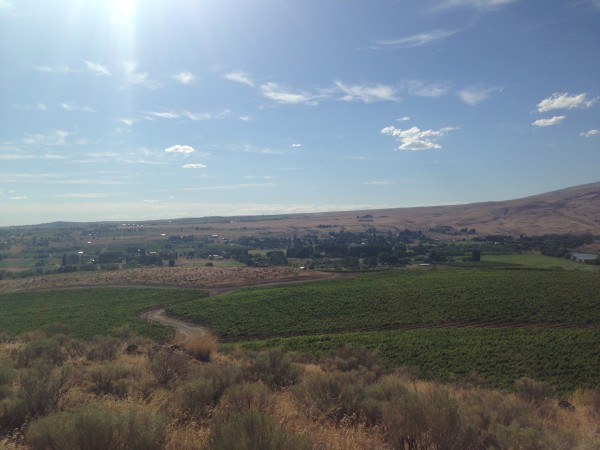 Shaw Vineyard, looking west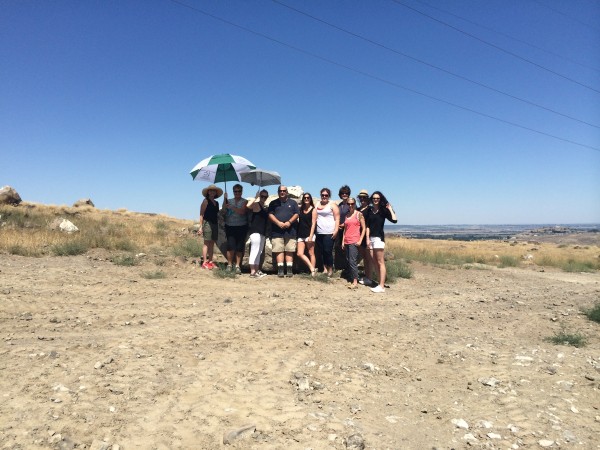 East end of the AVA
Our evening consisted of relaxing at the Corvus Casa, where we enjoyed their gorgeous patio and farm-style table and sipped on some of our upcoming releases, which had come to us straight off of the bottling line! We also ventured out of our Fidelitas taste buds and sampled a few bottles of Bordeaux white and red blends; while playing a very competitive game of Fidelitas trivia.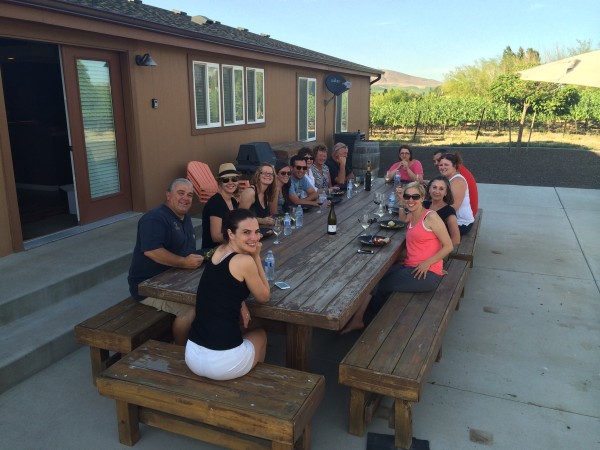 Corvus Casa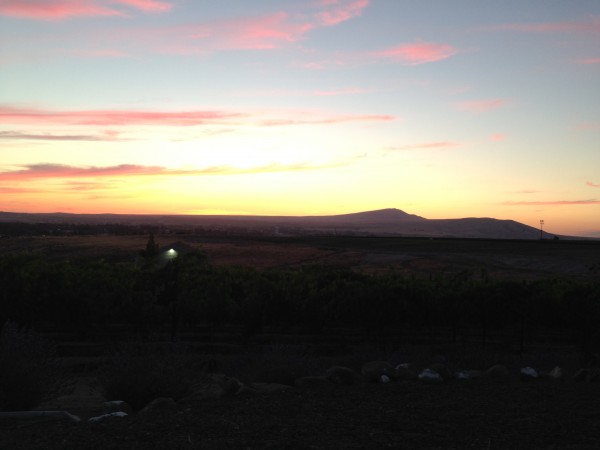 Nothing says, 'I'm a wine professional' like tasting barrel samples bright and early in the morning with breakfast, which is exactly what we did on our second day of the retreat. Inland Desert Nursery visited us to share a bit of their extensive knowledge on various cabernet sauvignon clones. Then, we sipped from a few of our 2013 cabernet barrel samples that displayed the intricacies of the Red Mountain Vineyards.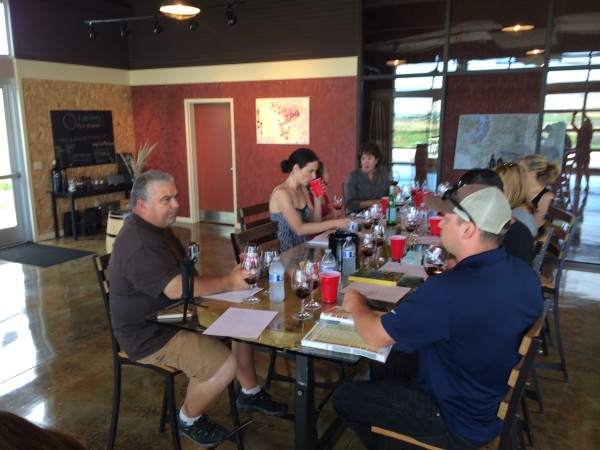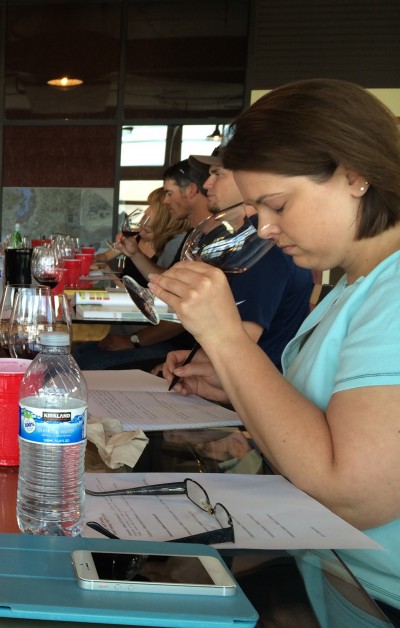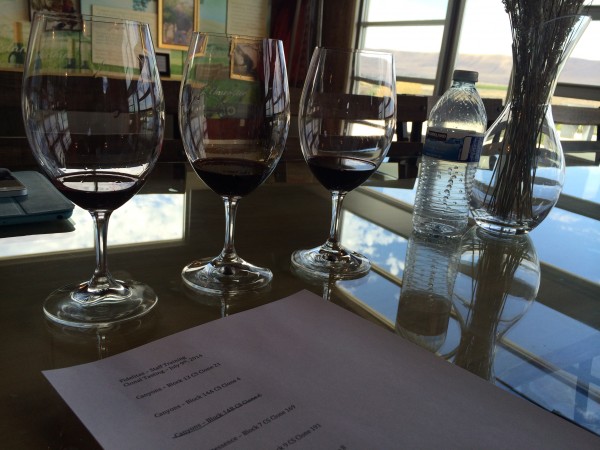 Clonal Cabernet Tasting
Afterwards, we made a visit to Anelare's gorgeous new tasting room on McBee Road, in Benton City. We then took our retreat on the road to the newly finished, Walter Clore Center, in Prosser. However, all good things must come to an end, so we sadly parted ways with the Woodinville staff so they could begin their journey home. I feel so incredibly lucky to work with such a generous group of people who share such a passion for Red Mountain.
Thank you so much Charlie, Jim, Inland Nursery, Hillary, Mitch, and Jess for making our 2014 Staff Retreat so special!