August 26, 2015 |
Charlie Hoppes
(a note from the editor...harvest is a busy time! we're lucky to get bullet points from Charlie during these months.)
→ Earliest start to harvest for Red Grapes in my 28 years of making wine in the Washington Wine Industry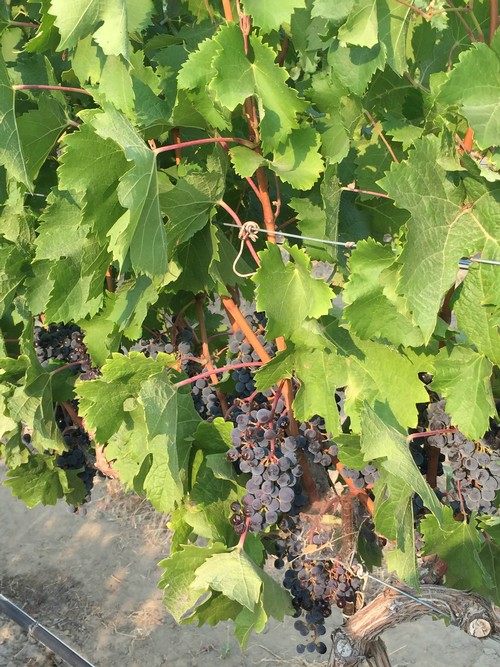 Merlot grapes in the Canyons Vineyard, days before picking
→
2015 is tracking at a higher Growing Degree Day rate than any other recorded year ever causing the extremely early start.
→ We started picking Sauvignon Blanc August 20th from Klipsun Vineyard on Red Mountain & will start picking Merlot from Red Heaven, Scooteney Flats, The Canyons, & Kiona this Thursday, August 27th. We have never picked red grapes for Fidelitas in August, since we have started which was 2000.
→ These vintages can be challenging because of the heat but we are confident we will be able to make some great wines once again.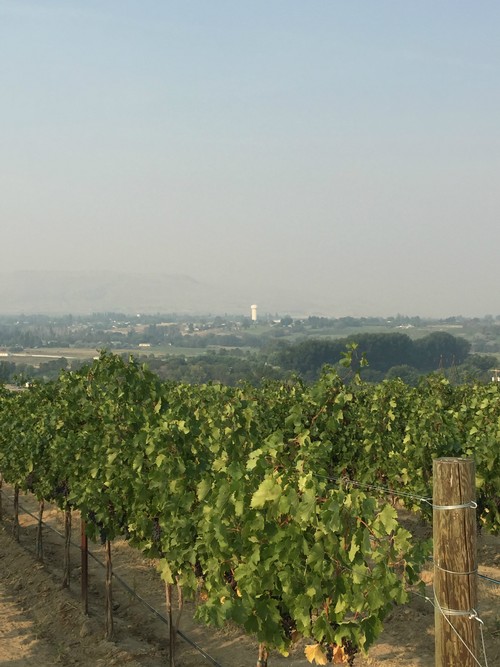 The view looking west from the Canyons: smoky and warm.
→ We should be done picking on Red Mountain by late September at the latest.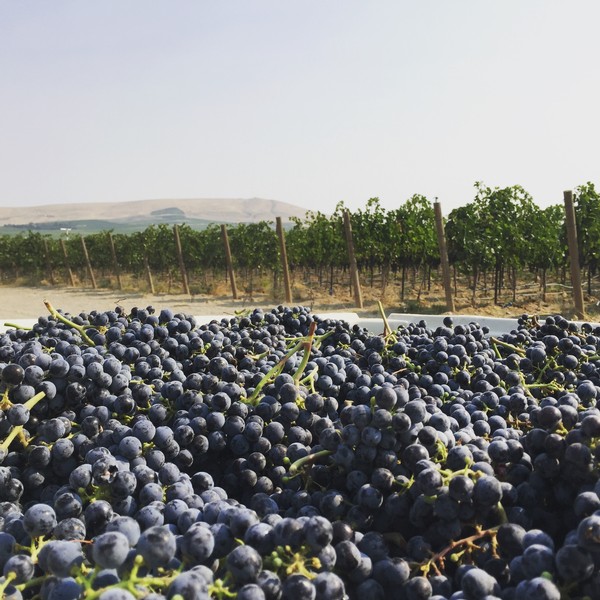 Scooteney Flats Merlot: picked August 26, 2015