November 30, 2016 |
Jess Zander
Full disclosure...this is a post from years past. But, still relevant, so sharing again!
'Tis the Season of last minute gift grabbing: heading to someone's house, a party, or an appointment, and wanting to give something better than a regift from last year. Keep a case of easy drinkers and pretty tissue handy all season long so you never show up empty handed.*
1 – Hostess Gifts
Perhaps the most obvious, but for a reason! People work hard to throw a party at their home and always appreciate the acknowledgement of a gift. And – if you call it a hostess gift instead of a bar contribution, they feel like they get to keep that special bottle to themselves.
2 – Family Gatherings…
…are always better with a little wine. Don't trust Uncle Jack to have enough supply to keep everyone going through the course of a family get together. Bring a bottle of your own to make sure there is enough for the duration!
3 – Everyone 'else' on your List
I was getting my hair done 2 weeks before Christmas last year and someone popped in to give my stylist a bottle of wine. There I was, a winery employee, and totally empty handed. A nice bottle can go a long way for the people with whom you have a great relationship, but maybe didn't make the major mall shopping list.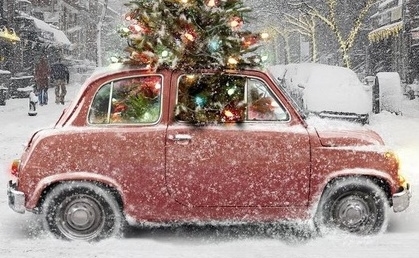 *Note: in no way am I suggesting that these wines should be consumed in your car, which is illegal. If you think you might be tempted, keep the corkscrew at home. Also, be careful about the weather! Wines left outside overnight when the temps drop could freeze, and that is really sad.