September 9, 2016 |
Amy Graham
Just this week, I could start to see and smell the first signs that fall is on its way. The leaves have started to turn their magical colors of red, orange, and yellow and there is a distinct aroma of autumn in the air.
Harvest is in full swing at the cellar and soon the 2016 vintage will be going into the barrels.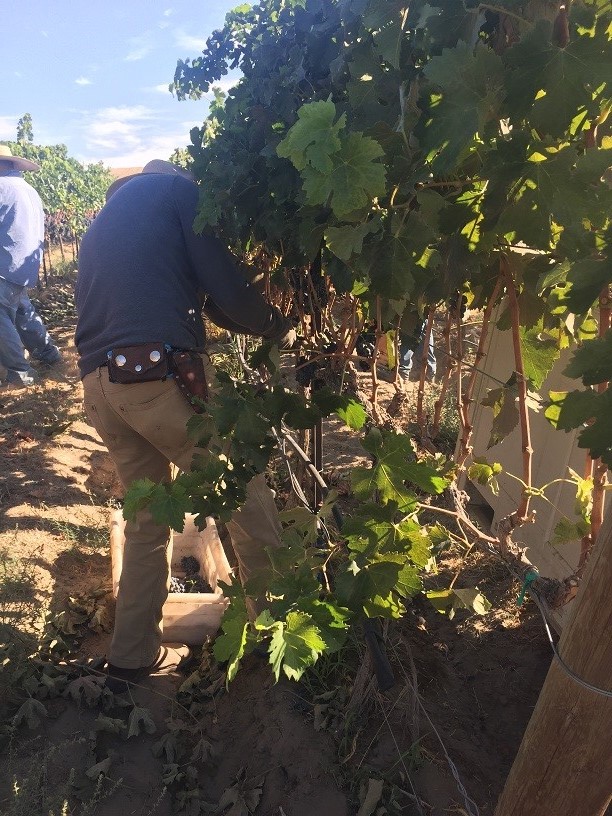 Harvesting 2016 Red Heaven Merlot
Pictured below is 2016 Quintessence Merlot: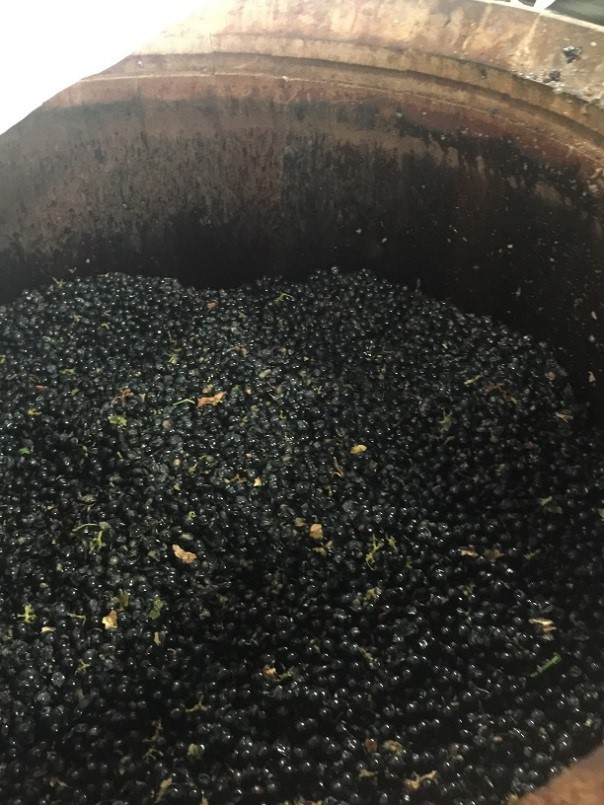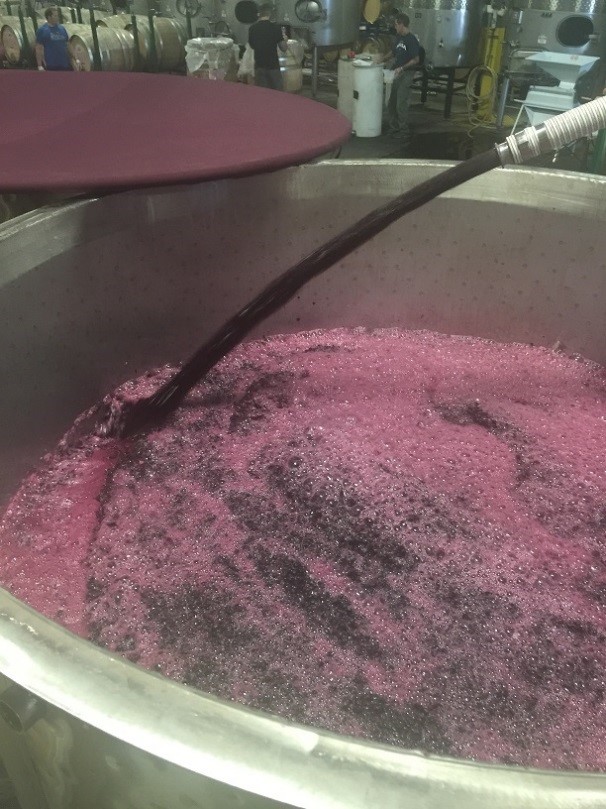 Fall is a time when things move indoors and meals become richer. One of the things I love is being able to combine grilled meat with fresh produce that is in season. Italian plums are one of my favorite fruits and the season this year was an early one. Black plums are a great stand in though and work beautifully in the dish below which combines a thick, top sirloin pork chop with sweet plums. It has sweetness, acidity and is a match with the 2012 Ciel du Cheval Red Wine. The darker fruit tones in the wine pair amazingly well with the sweet black plums. The reduction is composed of CDC Red Wine, Balsamic Vinegar, and honey. The acidity in the redux is balanced, making this sauce the perfect finishing touch to the dish. As our Product Spotlight of the Month for September, the 2012 Ciel du Cheval Red Wine is offered at an amazing price and won't be around for long. So, go! Run! Get some CDC Red Wine, some plums and a pork chop and have an amazing, early fall meal.
Grilled Pork chops with Pan Roasted Plums and Fidelitas Ciel du Cheval Red Wine Balsamic Reduction
Serves 4
4 Top Loin Pork Chops
Salt
Pepper
Olive Oil
1 pound Fresh Plums, either Italian or Black, pitted and quartered
2 T Olive Oil
½ tsp Salt
¼ tsp Freshly cracked Black Pepper
2 sprigs Fresh Thyme
¼ cup 2012 Fidelitas Ciel du Cheval Red Wine
¼ cup Balsamic Vinegar
2 ½ T Honey
Wash, pit and quarter the plums. In a bowl, toss plums with olive oil, salt and pepper. Preheat a cast iron skillet to medium heat. Add plums, thyme, wine, and balsamic vinegar. Slowly whisk in the honey. Let come to a simmer, then lower heat to low and reduce until plums are soft and liquid coats the back of a spoon, about 20 minutes.
Preheat grill or grill pan over medium heat until hot. While plums are roasting, season both sides of chops with salt and pepper. Drizzle chops with olive oil and place on grill. Cook until internal temperature reaches 145 degrees F, making sure to turn once. Remove to a plate, tent with foil and let rest.
To serve, place chop on plate and spoon the roasted plums over. Drizzle with red wine/balsamic reduction.
Recipe developed by Amy Graham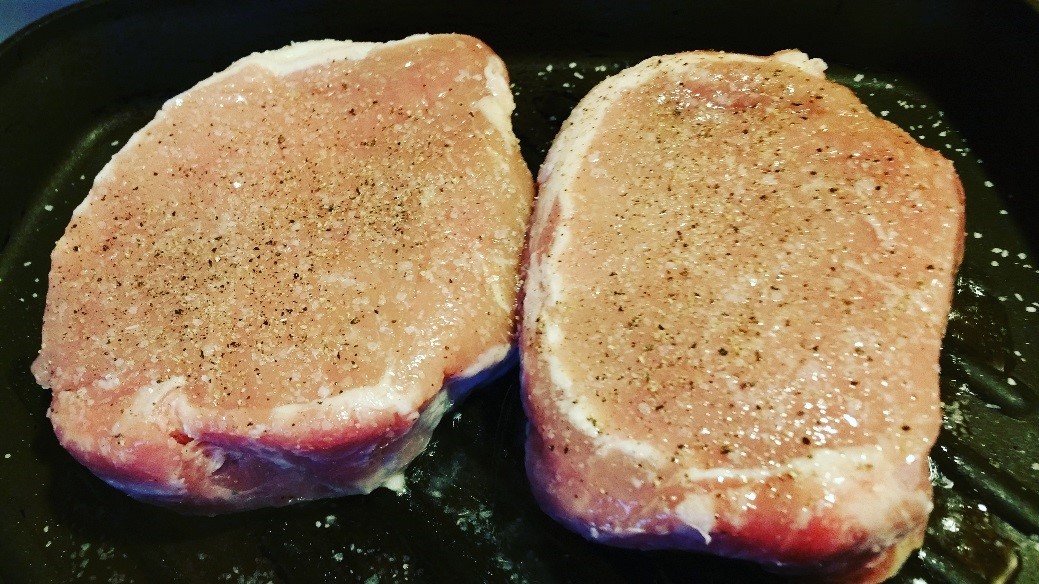 Chops in the grill pan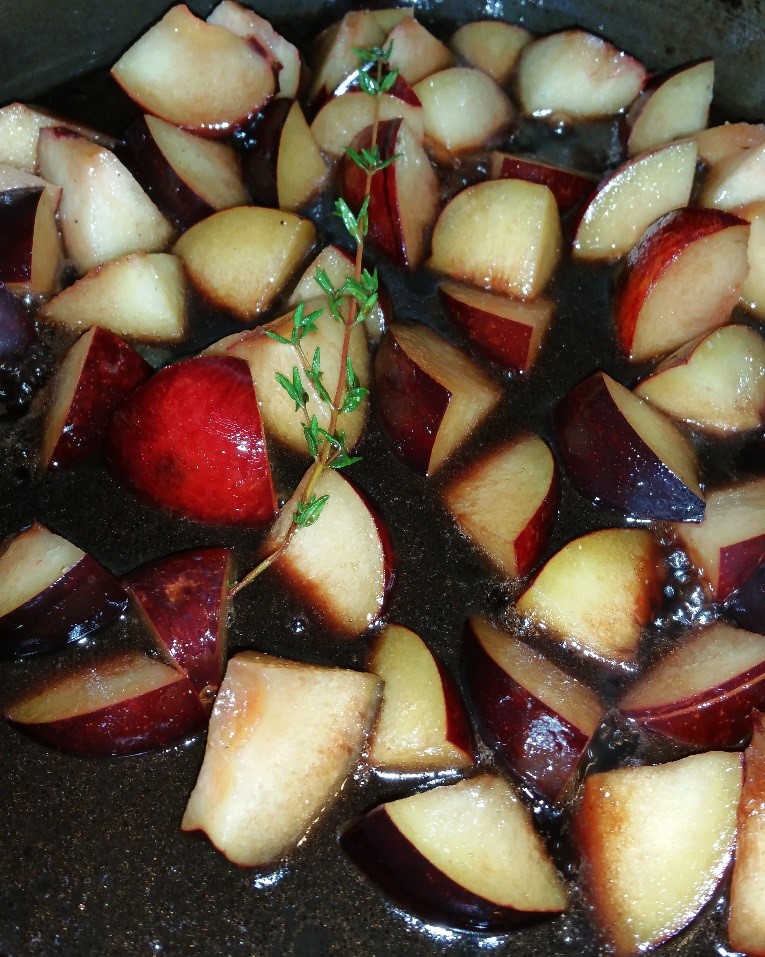 Pan Roasting Plums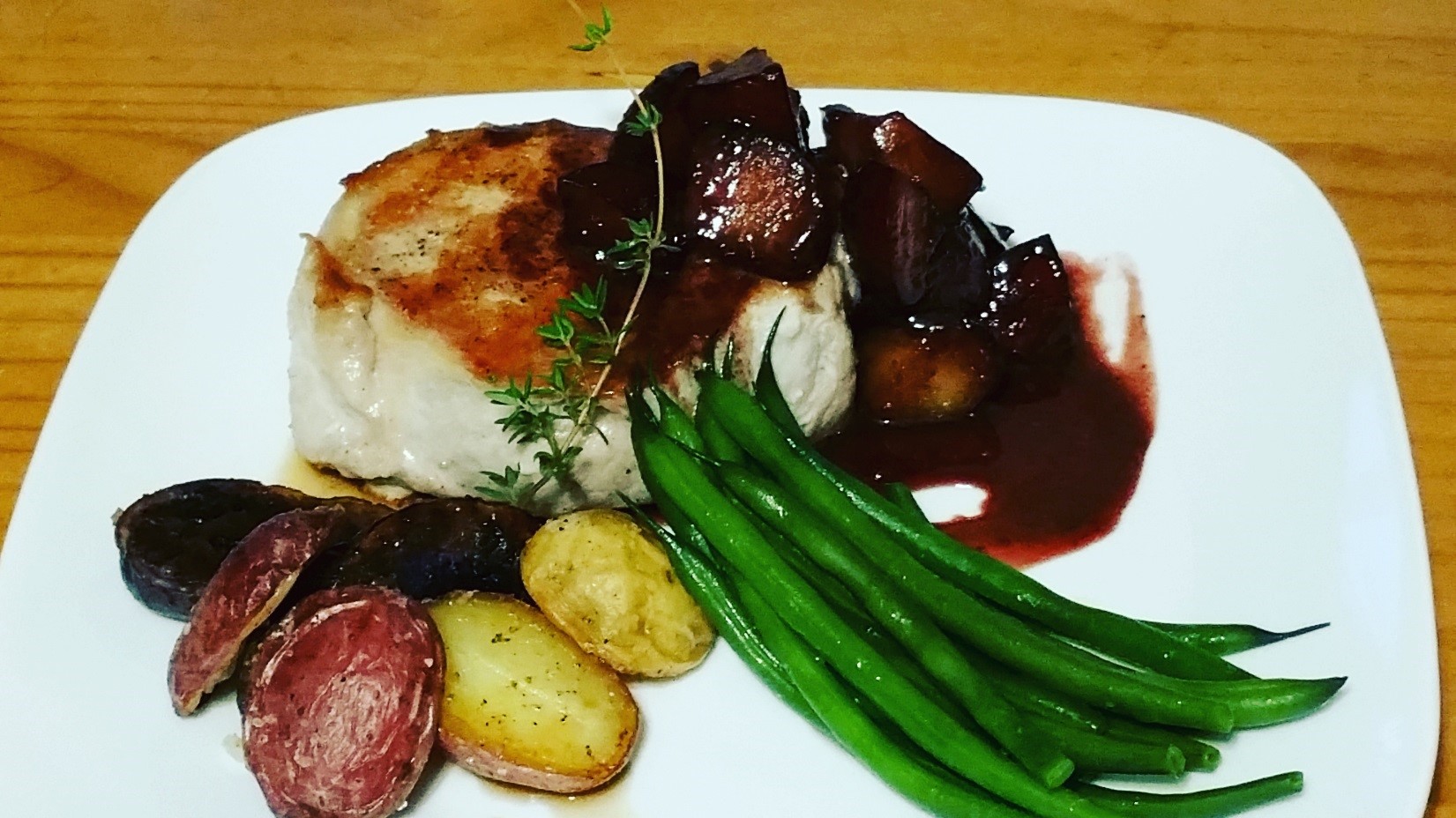 Grilled Pork chops with Pan Roasted Plums and Fidelitas Ciel du Cheval Red Wine Balsamic Reduction