January 11, 2017 | Food + Wine | Amy Graham
Wine Cellaring Tips
Happy New Year!
I love January. It's always a fresh new start, a time of change, a time of reboot. January is also a great time to get your wine cellar organized! From the make/model you choose, to the method in which you keep track of your wines, there are many aspects to think of when considering a wine cellar.
First and foremost, your wines should maintain a steady temperature. 55-59° F is the optimal temperature range along with 55-75% RH for storing wine. Fun temperature facts: wine will age 4 times faster if stored in a closet or pantry! We know that 55°F is optimal. 46°F is entering the danger zone on the cold side and wine freezes at 32°F. Wine enters the danger zone on the warm side at 70°F and is cooked at 82°F.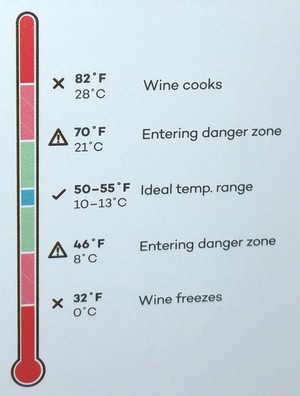 There are many types of wine cellars in a wide range of prices that will do a great job of keeping your wine at an optimal temperature. A simple search on Google using "Wine Fridge" will bring up a vast array of choices from popular stores such as Best Buy, Amazon, and Home Depot. Choose one that fits your budget and your drinking habits.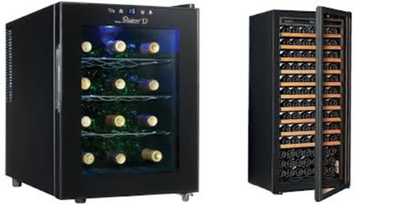 Ok, you have the wine cellar, now how are you going to keep track of your wines? If you're Excel savvy, a spreadsheet listing vintage, varietal, price and tasting notes will do you just fine. If you're tech savvy, there are several apps out there that will do a great job of keeping your wines in line. Vivino and Cellar Tracker are available both on iOS and Android. Vivino (iOS Android) allows you to scan your wine, save them to your cellar and find food pairings and ratings. They are also fantastic when it comes to socialness. Cellar Tracker (iOS Android)also allows you to scan your wines and add them to your cellar. I've found Cellar Tracker to be a tad more user-friendly when inventorying your wines.

You have your cellar and your tracking app, now you need to fill your cellar! Fidélitas can certainly help you with that. Our Product Spotlight this month is our Restock the Cellar promo. We have fantastic pricing on 6-packs of 2015 Klipsun Semillon and 2013 Optu Red Mountain. The case price on our 2013 4040 Red Wine is a steal – definitely stock up on this one! These prices are so amazing that we are only offering them until January 15th, so hurry if you want to take advantage!