November 6, 2014 | Erin Todak
Harvest Party!
Wow! It's November! It seems like just a few short weeks ago we had just started harvest, and it's only been a few days since our Harvest Party! How is it already November?!
I'm going to blame my faulty time perception on the fact that my husband and I finally went on our honeymoon the beginning of October (over two years late!). So, in my world, a good portion of the fall season has been focused around chartering a gorgeous Nordic Tug Boat, researching, and then traveling around the San Juan Islands and exploring. I hope you forgive me for my maritime/honeymoon distractedness.
Anyways! October was such a great month on Red Mountain as well! This year's Harvest Party was a great success….I might even use the word, 'perfect'!! October can always be a tricky month weather-wise, and in the past few years it's been cold and blustery. We were blessed with a gorgeous, sunny day. The only hint of wind was the perfect vehicle to spread the savory smells of Eric and Alfonso's infamous tacos throughout most of the Red Mountain area. Delicious!
We were also fortunate enough to have Jess and Charlie for the Party, both pouring a few upcoming fall releases….and a few wine club members were lucky enough to catch Charlie pour a brand new 2012 Ciel du Cheval Red Blend that will be released later in 2015!
It was such an exciting day, filled with great wine, food, and conversation. We enjoyed ourselves so much, we only managed to take a few photos throughout the day! Here are a few my favorites. Enjoy!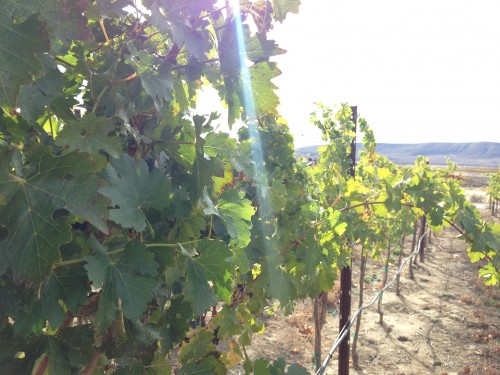 Freshly Harvested Estate Vineyard.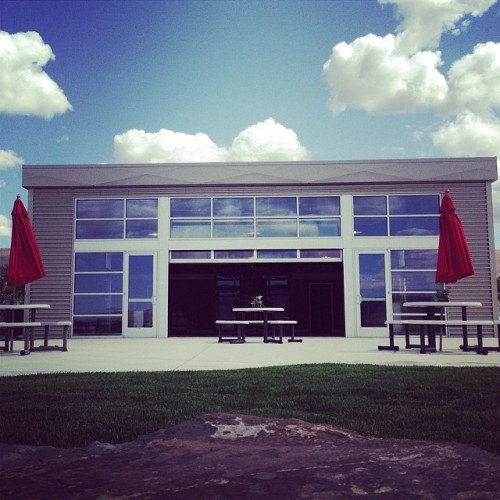 Perfect, sunny day for the 2014 Harvest Party!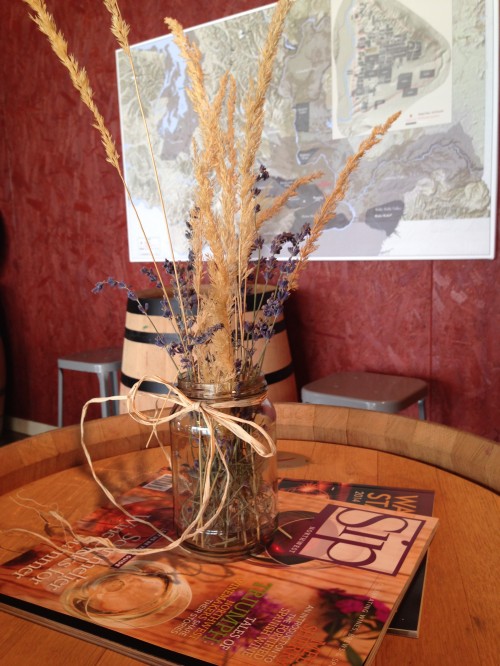 Special tasting room for our Magna Release.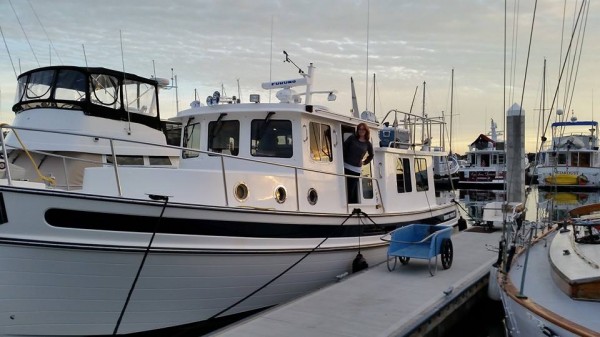 Ok, one honeymoon photo, just because. This is me and our chartered tug right after we completed our check-in and were ready to leave Bellingham on our week-long adventure. Such a fun, relaxing trip!
If you have photos of the Harvest Party, or any of our other events or tastings, and would like to share them with us, please do!! Feel free to email your photos and stories to myself at erin@fidelitaswines.com, or wine@fidelitaswines.com.