November 15, 2017 | Chelsea Brophy
Thanksgiving Trio: The Perfect Pairing for Thanksgiving
Thanksgiving is by far one of my favorite holidays and my big task is always bringing the wine to share with my friends and family. Whether it's' serving a wine with each course or giving a bottle to a dinner host, these wines are the perfect accompaniment for the holiday season.
2015 Optu White Wine

In my opinion should be taken everywhere this year. It's the perfect "red wine drinkers white," a bright and crisp wine to share while putting the final touches on the meal and lastly it pairs beautifully with turkey. The Optu White Wine is balanced and has a great viscosity and mouthfeel. The long finish and balanced acidity are what give the wine is signature characteristics allowing it to be a staple for festive holiday dinners.
2014 Ciel du Cheval Merlot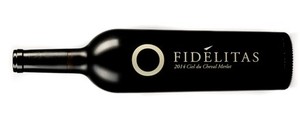 I wait all year for this wine and every year I make sure to share it during Thanksgiving, my family has begun to ask for it by name. If you're making the dinner rounds this year, this wine is a great to share with a crowd. If you finished the Optu White before dinner not to worry, the Ciel du Cheval Merlot is a dense and herbaceous wine that grabs all those spices and herbs from the turkey and stuffing. This wine showcases aromas of brown sugar and baking spice with a smooth intake, polished tannins and a lengthy finish. The Ciel du Cheval Merlot is a seamless wine for dinner or even after as you avoid doing those dishes.
2014 Quintessence Cabernet Sauvignon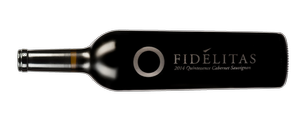 Dinner wouldn't be complete at Fidelitas without our favorite varietal, Cabernet Sauvignon. As herbal notes of dried sage lift from the glass we can't help but make the Quintessence Cabernet a signature wine this time of year. To be honest, I am usually hoarding this wine all to myself, but if you going to a wine lover's home this wine is sure to be a showstopper. As it aged in French oak, this old-world style Cabernet uses clones 169 and 191. This wine is a gem that shines through the glass and it's best enjoyed with the main course.
Click here to purchase the Thanksgiving Trio!