November 1, 2017 | Will Hoppes
Micro-Blocks of Ciel du Cheval
Long before the place we call home became riddled with award winning vineyards, wineries, and wines; 2 former General Electric engineers turned wine visionaries planted the first Red Mountain vines in 1975. Scott Williams of Kiona and Jim Holmes of Ciel du Cheval. My dad has recognized the quality from CDC for quite some time – our Ciel du Cheval Cabernet which has become a Fidélitas staple was first produced in 2006. But what is it about Ciel that makes it so special? I doubt this blog post will do 42 years of intensive vineyard management justice, and with terroir it seems there's only so much we can explain – but here is one of my favorite characteristics:
1, 100-acre vineyard – 39 separate blocks. One of the ways that old vineyards become so unique and sought-afer is how different the individual plants become over time. A little different slope here, slighty more sunlight there, even an irrigation pipe that drips water at a faster rate. All these differences cause each of the plants to develop their own personalities – even if 100 acres or so are all the same exact root stock to begin with.
CDC takes it one step further. Making up some 102 total acres here are 36 separate blocks planted with an average size of 2.8 acres. Each one with its own row orientation, plant spacing, training methods, etc… to create individual terroirs at a micro level. The vineyard management is exhausting and would be much easier to farm the 100 acres in a uniform manner, but this small-lot method shows Holmes' commitment to producing the best fruit possible. The methodology reminds me of our winemaking team which uses all sorts fermentation vessels, yeasts, and barrels to have multiple components to work with for one wine. A bottle of Ciel du Cheval cabernet is way more complicated than it seems.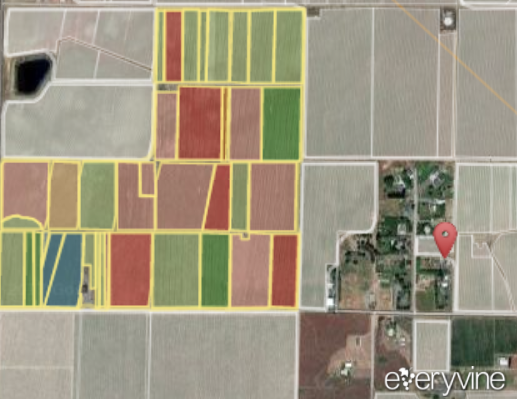 This strategy was used to combat the homogenous soils of the vineyard. Example of the sandy, well draining, high in calcium carbonate soil on Red Mountain: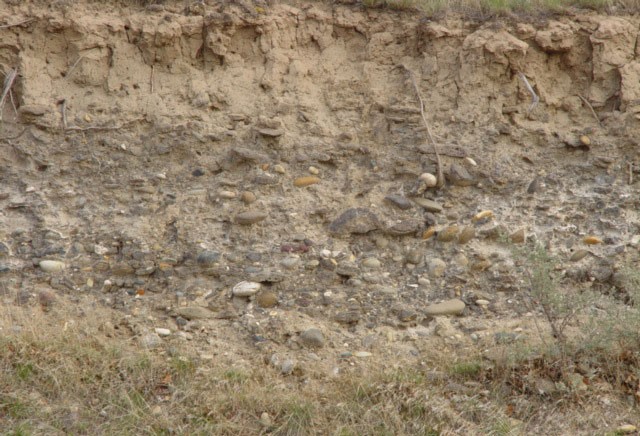 Ciel du Cheval in relation to Fidélitas (note the red hue of the "Red" Mountain cheatgrass):