December 18, 2019 | Skye Dissette
Cheers to 2019
Is it just me, or did 2019 come and go as fast as a glass of Optu White on a hot day?
As this year comes to an end I can't help but reflect on all of the things that happened. From bad weather trying to come between us and your wine shipments, to Charlie gaining a new employee in the cellar, you can say we pretty much saw it all in 2019. Why don't we all sit back, sip on some Red Mountain Cabernet (slowly) and reminisce together.
---
Snowmageddon
This year started off on let's say…a very chilly foot. Washington saw some record snowfall while all our friends throughout the country were buried under ice. Florida was sounding really nice wasn't it? We had to push back the shipping dates on not one, but two club shipments. You could say that Michelle and I were dreaming of easier days. A big THANK YOU to all our members who have their wines shipped. We appreciated you hanging in there with us!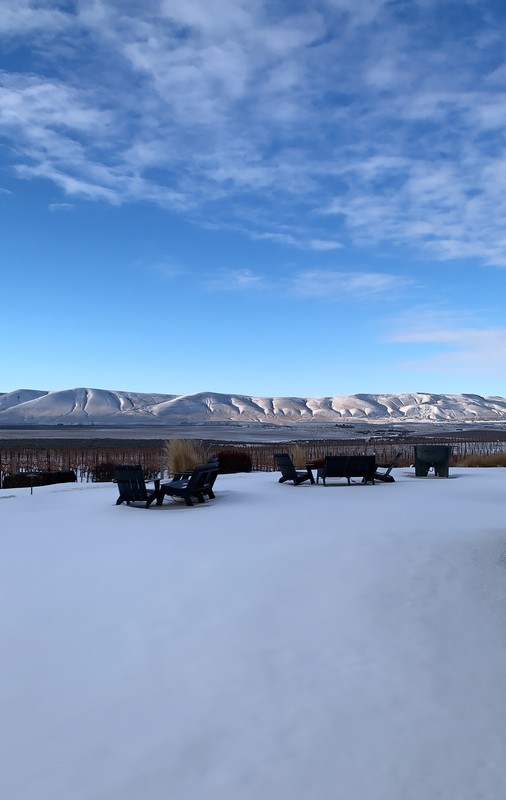 Diners, Drive-In's, and Charlie?
We can't forget the time that Charlie appeared on Diners, Drive-In's, and Dives! As Will put it, if you never watched the episode you need to reevaluate how you spend your free time. Charlie can be seen chowing down on some delicious Porters BBQ in the episode titled "Southern to South American." Do yourselves a favor and find a way to stream it.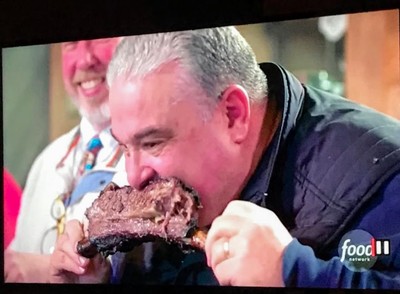 That time Will ran our Woodinville location
One of the bigger things to happen within Fidelitas this year was Will's transition from Woodinville Tasting Room Manager to Winemaker in Training. He joined his dad in the cellar and quickly learned that days off don't exist during harvest. Charlie got a real kick out of that! I know our west side members miss seeing him during their visits but take comfort in knowing that he is thriving and has the worlds cutest puppy who is basically Instagram famous (@griffeygoodboy).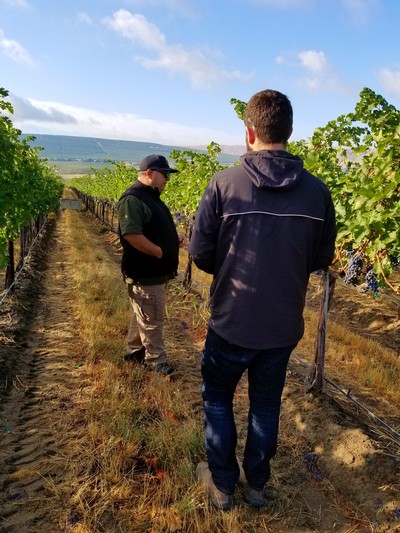 We brought on some new faces
Who can take a guess at how many new team members we have at Fidelitas?
Team Fidelitas has gained some amazing and awesome faces. New Tasting Room Managers were hired this spring (shout out to Josh, Allie, and Bryce!) and with all the high foot traffic came some much needed help. If you're a regular in Woodinville or on Red Mountain you'll be able to point them out! Make sure to say hi. They love to chat all things wine!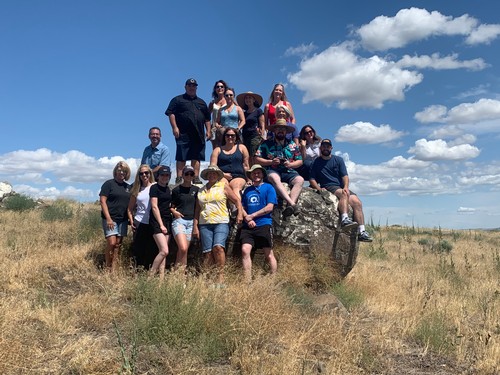 Events, events, and more events!
Preview Tastings, Feast of St Fidelis, Winemaker dinners, Summer in the City at Block 41, Harvest Party and Pick6 all made their returns in 2019. What can we say? We like to party with you. I wonder what's in store for next year?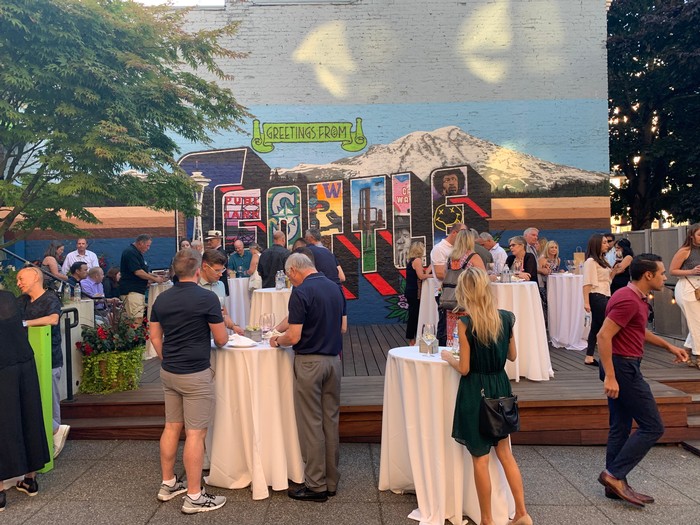 Vintage of the decade
Check out Charlie's blog posts Vintage of the Decade or Harvest 2019 if you haven't read them already! Hint: one comes with an adorable picture of Will wearing a questionable outfit. To get the low down, take a peek at a blog post by Will titled Reflecting on Fidelitas' 20th Harvest. He has some great insights including what pairs well with Top Ramen (sleep deprivation much?). To sum it up, 2019 was one for the books. According to Charlie "It might be a bit premature to declare 2019 the vintage of the decade but it does show tremendous potential."
Who just got excited?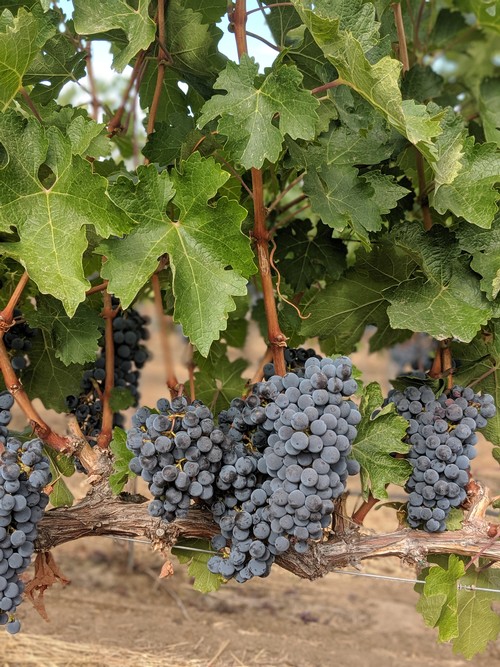 ---
And lastly, because of our stellar members in the Wine Club, we are closing down yet again for the holiday season. Turns out you really like the wine! Another year where we can proudly say we sold all of the wine we produced. We take this moment to thank our members for coming through our doors and always leaving as family with a bottle or two to bring home. We hope whenever you open that bottle it reminds you of the good times and conversations.
We'll see you in 2020!