January 15, 2020 | Will Hoppes
A Brief Look Back at the 2017 Vintage
Fresh off 2019 Harvest and in the midst of putting the 2018 blends together it's been perfect timing to taste through the first batch of our 2017 releases seeing what we loved about each vintage, things we want to tweak in our winemaking for 2020, and be able to sit down and enjoy some "finished" wine out of the bottle. It's also been difficult to rack my brain figuring out the type of growing season 2017 was so I thought I'd do a little research on the 2017 Vintage for Fidelitas and how it affected our upcoming releases: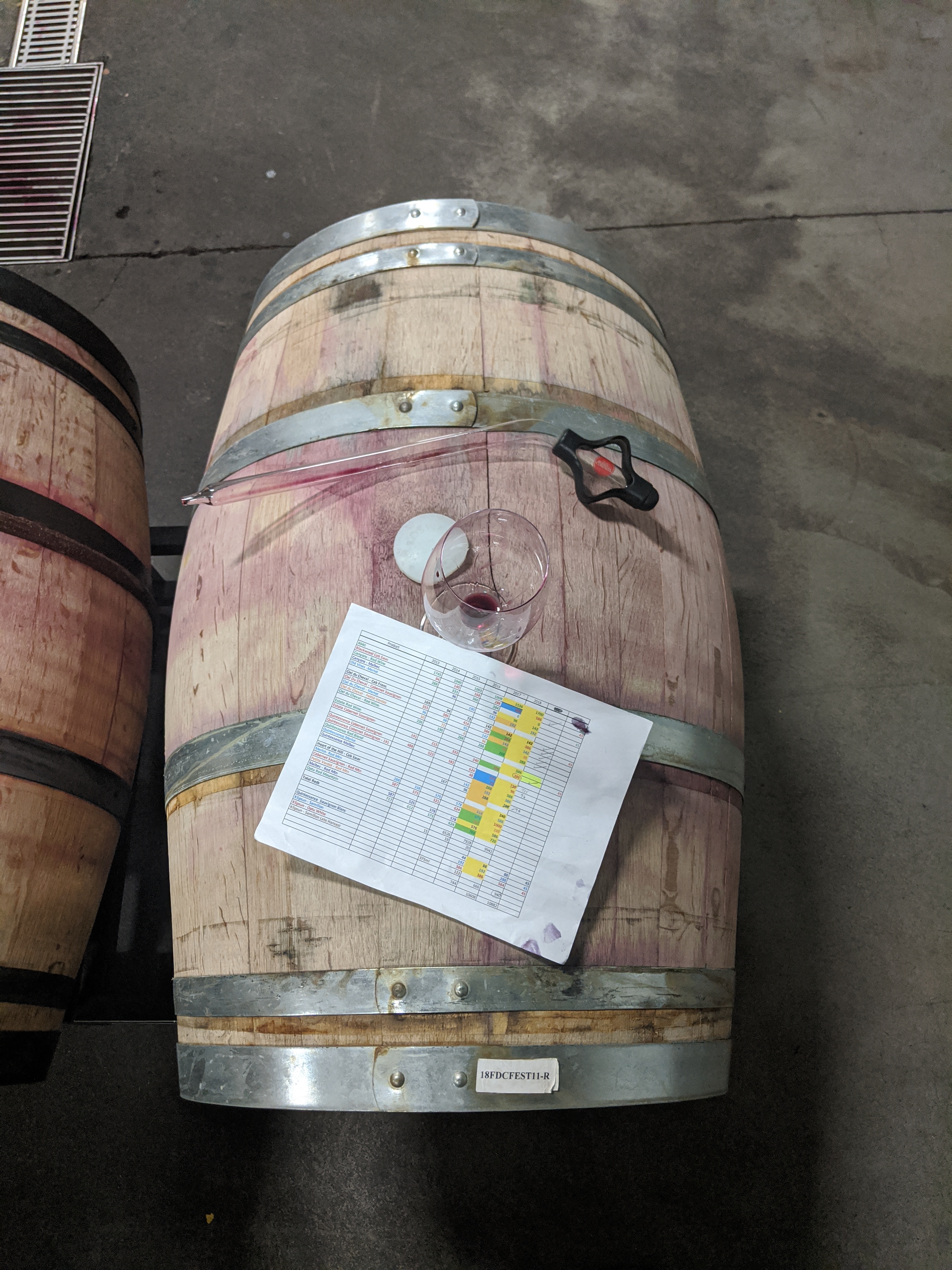 My Dad, Mitch, and I putting together the 2018 Estate Cab over the holidays
Here's what Team Fidelitas had to say in 2017:
2017 was a year of extremes. We had a cold winter with higher snowfall than average. This continued into the Spring and as a result we had a much later bud break and bloom than usual. We were initally thinking that we were in store for another 2010 or 2011-type vintage. But as is tradition, temperatures on Red Mountain shot up and the heat accumulation for the Summer months was actually higher than average - canopies were growing like weeds and not much irrigation was needed as the ground had held onto a lot of moisture. Heading into the fall we could tell that because of the cooler Spring that the fruit set was smaller and that yields were going to be down. Temperatures cooled way down in September & October and we were able to let fruit hang and let flavors develop without the threat of frost. The 2017's have great concentration and power to them because the of short/extreme ripening period and low yields, classic ripe Red Mountain tannin structure, with nice acidity and complexity offered by the longer hang times. We were able to control our pick dates, sugar and acid levels well in the winery to offer wines that taste great on the tasting bar but will cellar for 10+ years if that's your preference.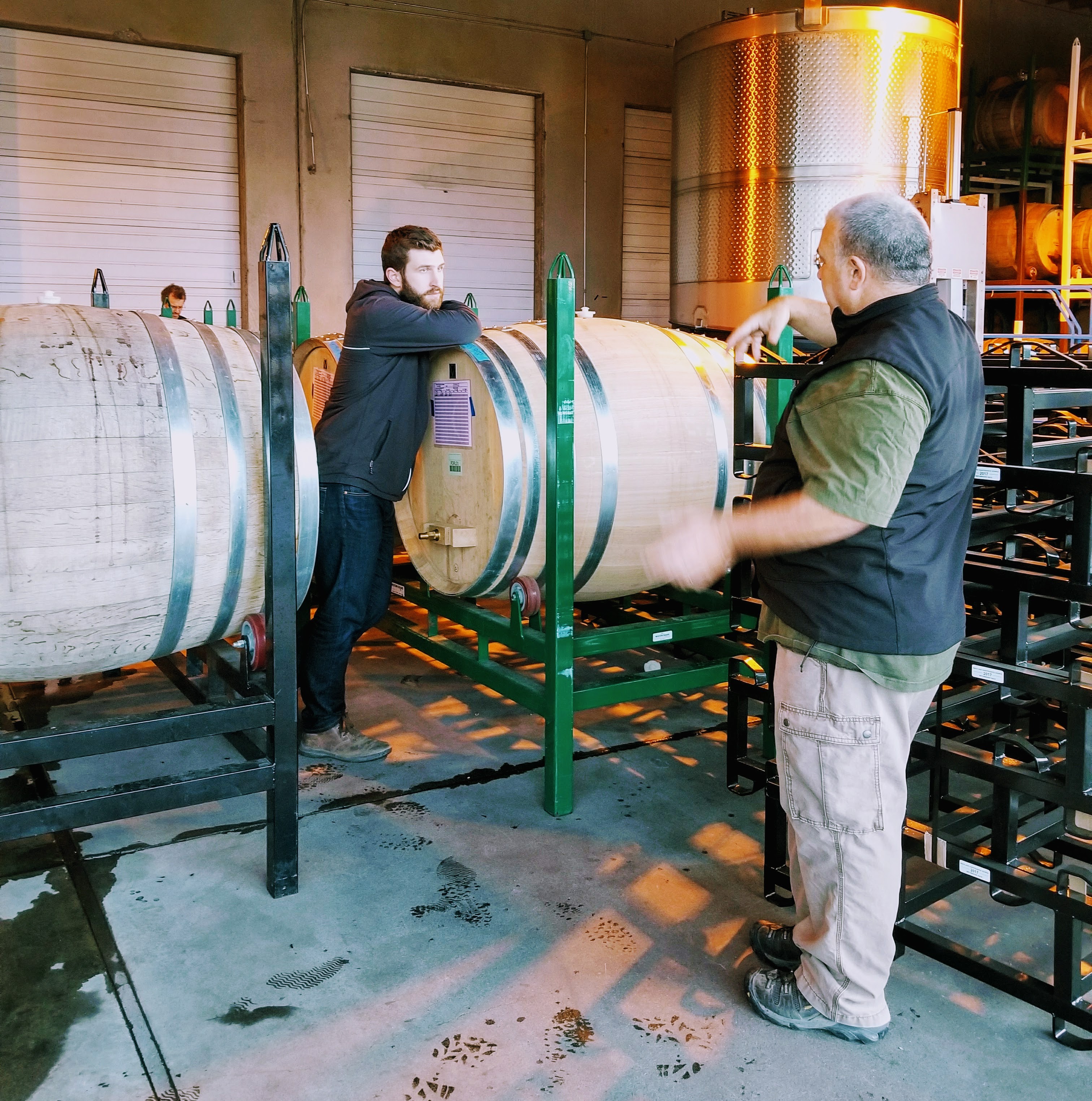 Resting on Roller Fermenters, September 2017

Quintessence Cab, Block 9, 2017 Fermentation Trials