July 10, 2015 | Food + Wine | Chelsea Brophy
Avocado Turkey Burgers
In the spirit of summer and America, I decided to create a crowd favorite…burgers. When it comes to summer it would not be complete without BBQs, burgers and the Boushey Red Wine. This is my take on the classic hamburger with a delicious upgrade.
The Turkey Burger
First, mixed a pound of ground turkey or the ground meat of your choosing, one egg, bread crumbs, balsamic vinegar, some fresh herbs (I used rosemary), red pepper flakes a drizzle of olive oil, and some salt and pepper. Then, make them into patties and grill them on the BBQ until cooked. I also topped mine with a slice of Beecher's Flagship.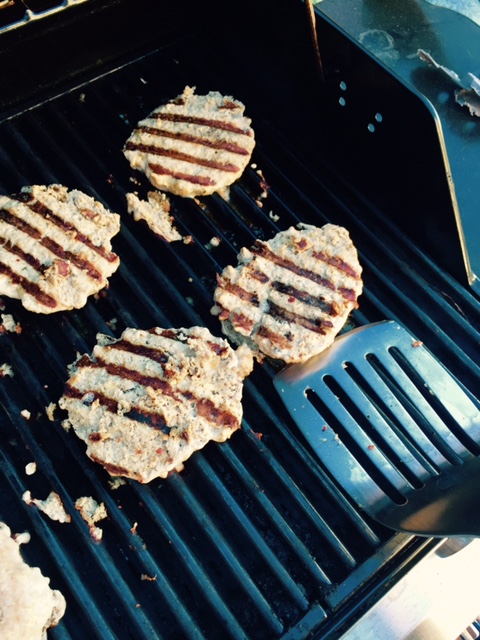 The Dressing
Then, in a small bowl mix olive oil, Dijon mustard, salt and pepper, lemon juice and fresh herbs. I gave this a quick stir and tossed it over a nice spring mix of lettuce.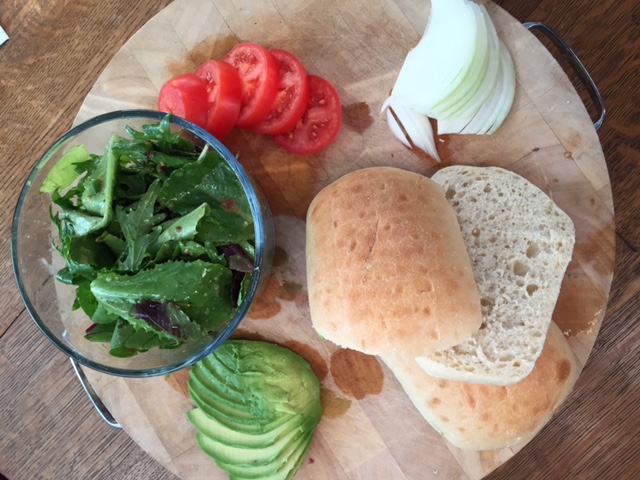 The Final Product
I am a firm believer in using what you have on hand while cooking but for this particular meal I would suggest gathering all ingredients, the flavors came together so nicely. Top a ciabatta bun with a little mayo, mustard and ketchup. Then, place the patty down on the bun and finish with slices of avocado, fresh tomatoes, onions, and finish with a mound of the dressed up lettuce.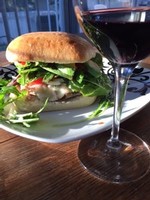 This is a great addition for a night in or serve it amongst friends while pairing it with the
2011 Boushey Vineyard Red Wine.