March 21, 2018 | Events, Red Mountain, Winemaking | Jess Zander
Charlie is Named as the 2018 Honorary Vintner for the Auction of Washington Wines
Fidelitas Owner + Winemaker, Charlie Hoppes, named
2018 Honorary Vintner
by the Auction of Washington Wines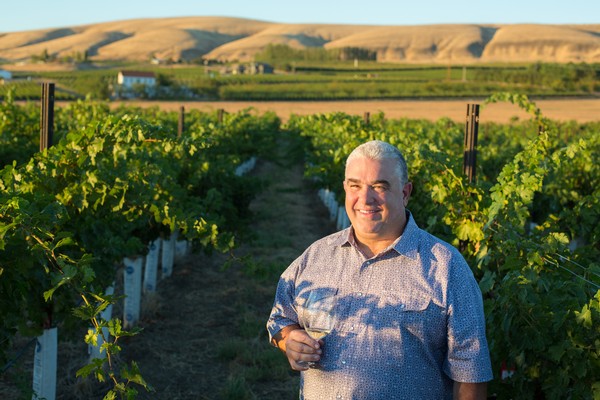 As Charlie marks 30 years of making wine in Washington, we are thrilled to announce that he has been named the Honorary Vintner by his industry peers for the 2018 Auction of Washington Wines.
This recognition is reserved for people who have exemplified leadership in the industry, and for those who have made significant contributions to the Washington wine community. Charlie shares this honor with the Honorary Grower, Marshall Edwards, who manages Quintessence Vineyard, a favored site for Fidelitas on Red Mountain.
"Charlie and Marshall both reflect what makes the Washington wine community so special," said Shelley Tomberg, Executive Director of AWW. "Their sincerity in building relationships is inspiring, and it results in top-notch, innovative, premium Washington wines that influence the industry on a global scale."
---
We look forward to celebrating Charlie, while supporting the mission of the Auction of Washington Wines, at events coming up this spring and summer on Red Mountain and in Woodinville: LEARN MORE
Read more about Charlie's history of Washington winemaking.