August 14, 2018 | Events, Holidays, Red Mountain, Wine Club, Winemaking, Woodinville | Jess Zander
Cheers, Charlie!
This week, we are celebrating Charlie as the Auction of Washington Wines' 2018 Honorary Vintner. And, in the midst of our excitement and party planning and wine coordination, Charlie is keeping on as his steady self, preparing for another harvest in Washington…his 31st to be exact.
I recently celebrated my 10-year anniversary with Charlie and Fidelitas. It was so exciting for me. It was the longest job I had ever held, and I know that there is limitless growth and opportunity working with Charlie. However, I now realize that my decade is nothing in comparison to his three in Washington. And if I feel so inspired by my 10 years, there have to be so many others out there who have been influenced and taught by Charlie over the years.
Here is a bit of what Team Fidelitas had to say about Charlie:
I first met Charlie while working for Bob and Roger Gamache. I had recently completed my degree at WSU, and was eager to start my winemaking career. Charlie was always supportive and encouraging, and now 12 years later we are getting ready to start our 9th harvest together. Along the way I have had an amazing opportunity to not only learn about wine and winemaking, but more importantly how to be a good husband, father, and member of the community. I will always be thankful for all that he has shared with me. - Mitch Venohr, Associate Winemaker
There is so much to say about Charlie as a person and not just his talent as a winemaker. Having the blessing of knowing and working for him for almost eight years has given me a perspective from behind the scene as to his character; who he is on the inside. I have observed Charlie's kindness to others, his friendly easy-going nature always respectful to a situation and people around him. He is so very generous of his time and knowledge for others and he has a funny bone that comes out with wit and ease. He also lives his life with integrity, true to his beliefs inside and out before family, friends, and coworkers. It is my honor to work for this compassionate man. - Kathleen Batchelder, Team Fidelitas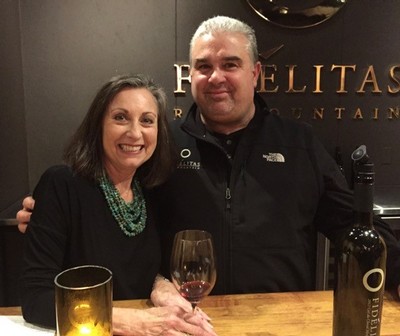 I met Charlie in 2010, sitting across a picnic table at a little restaurant in Benton City, where I boldly convinced him that I could build a laboratory in his new winery. From that moment on, Charlie has supported all of my crazy mad scientist experimentation and winemaking ideas. He understands my passion for learning and lends me the platform to develop new techniques that drive our winemaking style. I often get an eye roll and a laugh when I tell him, "I have an idea" and lead him to the white board in my office. Then he says, "ok, lets try it...." - Hillary Sjolund, Associate Winemaker
From hearing Charlie's drive to make 'the best wine yet', to traveling to various wine regions together for education, and learning how connected he is throughout the industry, or sharing beautiful bottles of wine over great meals, every experience with Charlie is awe-inspiring. I feel so honored to be a part of his Fidelitas family. Some of my favorite memories are from spending time with Charlie during harvest on Red Mountain last year, drinking our morning coffee, and listening to him talk about all of the careful and meticulous processes that he puts into each wine we make. Charlie's passion, paired with his overwhelming kindness and humbleness is inspirational for us all. - Michelle Marsh, Fidelitas DTC Manager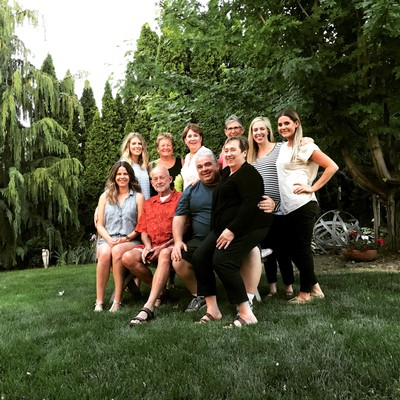 It's been a pleasure working with Charlie over the years, he has showed me time and time again, how meaningful and supportive the wine industry can be. His kindness and generosity reflect in every aspect of his business. It's also eye opening to work for someone who constantly has nice things to say about his peers, he is always positive and shows us daily that we can't do our jobs without the support of everyone who works in the wine industry. It all starts from the ground up! Charlie has also taught me how to enjoy wine and champagne (to never get a house palate) and to always stop and enjoy the simple things in life! His general passion for a nice bottle of wine, sharing a meal with family and friends over great conversation is what it's all about! - Chelsea Larson, Fidelitas Red Mountain Tasting Room Manager
When I first met Charlie he had been named Winemaker of the Year by Seattle Magazine just one year prior. Now, 5 years later, he has been named Honorary Vintner by The Auction of Washington Wines. In these past few years working with him I have learned that there is no one more deserving of these amazing titles than Charlie himself. I'm lucky enough to witness his profound love for Washington wine, Fidelitas, and his family. It's been an honor to say I've learned from Charlie and because of him, there is no other industry I would rather work in. - Skye Dissette, Fidelitas Club Concierge
I thank my dad, Charlie, for laying out the path for me and the many second generation Washington winemakers. His work ethic, thousands of hours spent in the vineyard and winery, determination to never cut corners, commitment to making the best wines in the world, and relentless joy for wine-making are incredibly inspiring. Here's to another 30 years of making wine in our home state! - Will Hoppes, Fidelitas Woodinville Tasting Room Manager, Charlie's kid, and second generation Fidelitas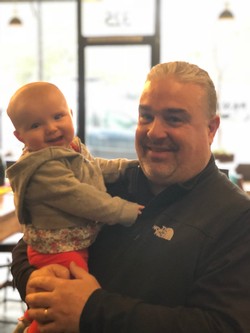 My own personal story began more than 10 years ago, when my interview with him consisted of driving around Red Mountain vineyard sites in his dusty pickup. Listening to him that afternoon, I saw his passion for making wine in Washington state and knew instantly that I had so much to learn. Since then, he has become a part of my family, a baby-whisperer for my girls, a mentor, and someone I look forward to awesome new ventures with. I used to dread when he called me during harvest or blending because I knew he was going to ask about making some crazy wine. But now I see that it is all a part of the amazing experience of working with Charlie. There is no recipe, no consistency…just something we call modern craft winemaking that promises to still produce 'our best wine yet'.