May 25, 2017 | Skye Dissette
Fidelitas Estate History: Land + Planting
Charlie always had his heart set on Red Mountain and knew that one day he would own his own land so he would be able to call it home. In 2006 Charlie approached Stan Clarke, a colleague and well-known figure in the industry, and provided a proposal to purchase land even though it wasn't for sale. The rest was history! He had purchased 5 acres soon after that meeting and already had some ideas of what he wanted to plant. Sadly, Stan passed away in 2007 and that is when Charlie purchased the additional 10 acres from Stan's widow, Carol.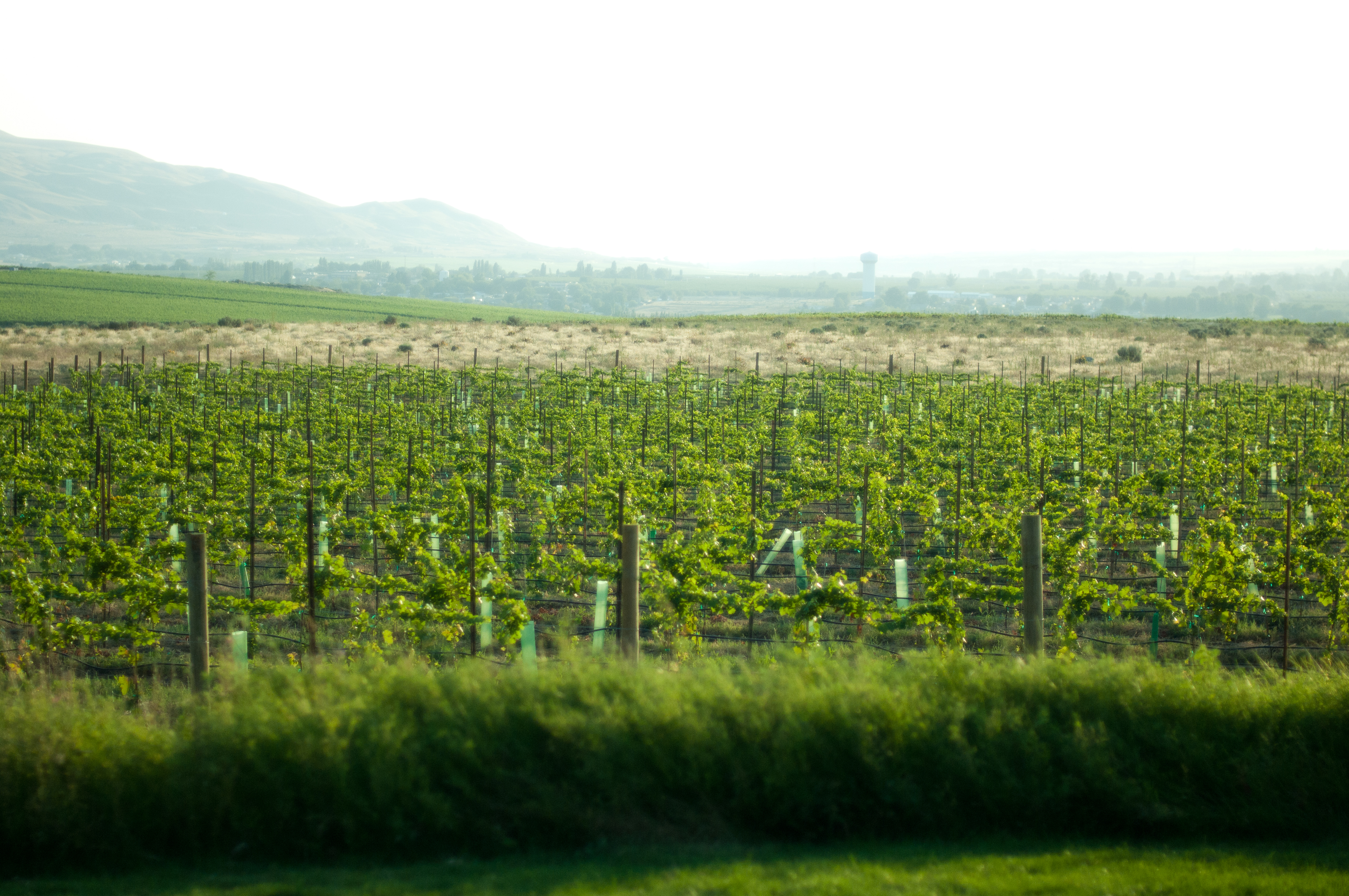 "I think Stan would be happy with that we have done with the land, I'm certain." - Charlie
Once water was brought to the mountain, he planted roughly 3 acres with Dick Boushey back in 2009. Cabernet Sauvignon was number one on the list of grapes to be planted so they planted clones 2, 6, and 8. Clones 2 and 6 have both shined, especially clone 2 which we have used every year, and because of this Charlie was sure to plant more of each in the new planting of 9 acres.
In this new planting, they experimented with clones 412, another entav clone which Charlie is excited about, clone 33 which is equivalent to 191. This clone type can be a little more old world in style with a bit of softness to it. Along with those, he also planted clone 169 which is found in Quintessence Vineyard. Charlie has had great luck with this clone and is anxious to use more of it.
Aside from Cabernet Sauvignon we planted the remaining four Bordeaux varietals. Merlot, Cabernet Franc, Malbec, and some Petit Verdot. Charlie think's Petit Verdot will do great things for us in the future so they planted a little more than originally anticipated. Dick and his crew have done an amazing job with our vineyards and think everything is in great shape for the 2017 vintage.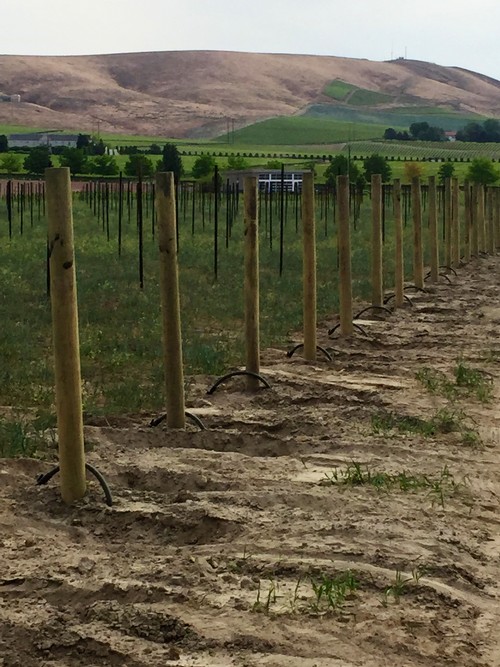 So far, we have released two vintages of our Fidelitas Estate Cabernet Sauvignon, 2012 being the first. Later this fall we will release our third vintage, the 2014. He mentioned recently that the 2013 vintage might be his favorite so far however, the 2014 is "rich with black fruit and very concentrated, definitely drinkable young because of the warmer vintage."
We asked Charlie what his vision was for the Fidelitas Estate Vineyard moving forward. He said that the new blocks could possibly contribute to the Cabernet Sauvignon we currently have, and that the different varieties lend itself to a blend. He is excited to see which specific varietals and blocks jump out at him because it could work as a separate wine.
"Wines will determine our destiny." - Charlie