September 25, 2017 | Red Mountain, Winemaking | Charlie Hoppes
Fidelitas Harvest Update, September 25
Harvest is in full swing on Red Mountain, with fruit coming in quickly to find it's place in the cellar. Here is where we are so far:
We are 80% completed with Merlot. We have a new block of Blackwood Canyon Merlot along with the old block at Kiona remaining.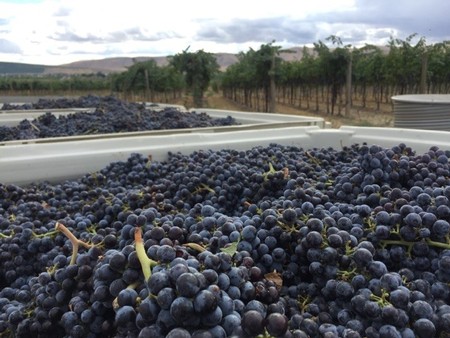 Fidelitas Estate Merlot, picked September 21
Quite a bit of Quintessence Cab Sauv has been picked and in tank or barrel already. We have completed block 7 (clone 169), block 9 ( clone 191), Block 10 ( clone 8) and block 47 (clone 2)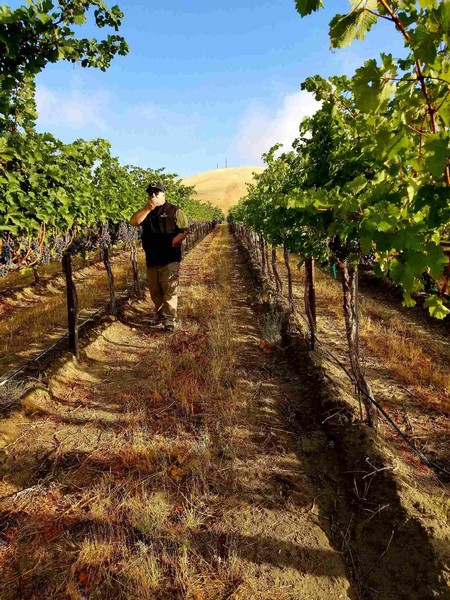 Tasting fruit in Quintessence Vineyard
The white wines are progressing nicely through fermentation. There is distinct difference in the "ovium" barrel and just regular barrels. The Ovium barrel will be the limited release Quitessence Sauvignon Blanc. The Klipsun Sauvignon Blanc & Semillon are really nice as a result of a little cooler vintage.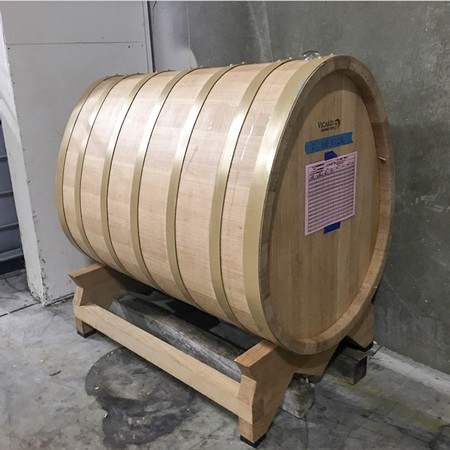 The Ovium: one of a kind in the U.S., made specifically for Sauvignon Blanc
We are enjoying a little cooler weather than in the most recent vintages. Last week we had several days with the high's of the day in the 60's. That trend will change slightly this week to a few days in the lower 80's. This should move ripening along nicely. The quality of the vintage shows promise and reminds me a lot of 2012. This is a somewhat of a normal vintage, we just have not seen one for a while.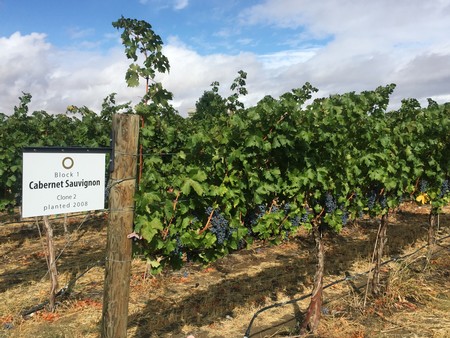 New signage in the Fidelitas Estate Vineyard
The plan is to continue to harvest and ferment all the new estate blocks separately and see how each block expresses itself. We do have Estate Merlot fermenting in a tank and we will keep you up to date on its progress.
We should start to see some Malbec and other Cab Sauv coming in the next 10 days.
More to come as more fruit arrives!