July 23, 2015 | Chelsea Brophy
Fidelitas Staff Retreat 2015 - Quintessence Vineyard
Following our tour of the Estate Vineyard we departed from the tasting room and headed on our vineyard tour towards the 300 acres that makes up the Quintessence Vineyard.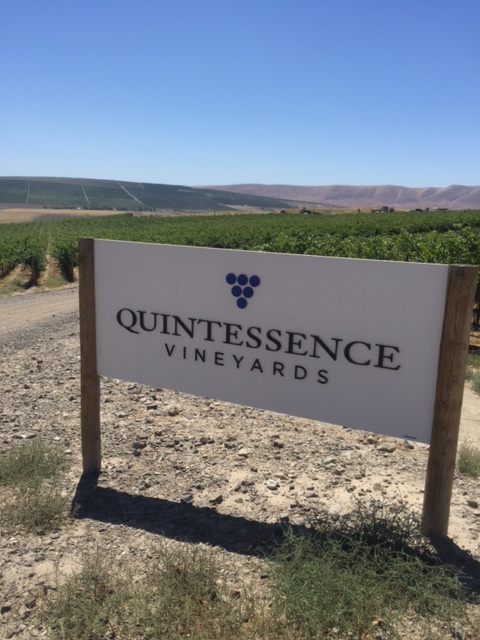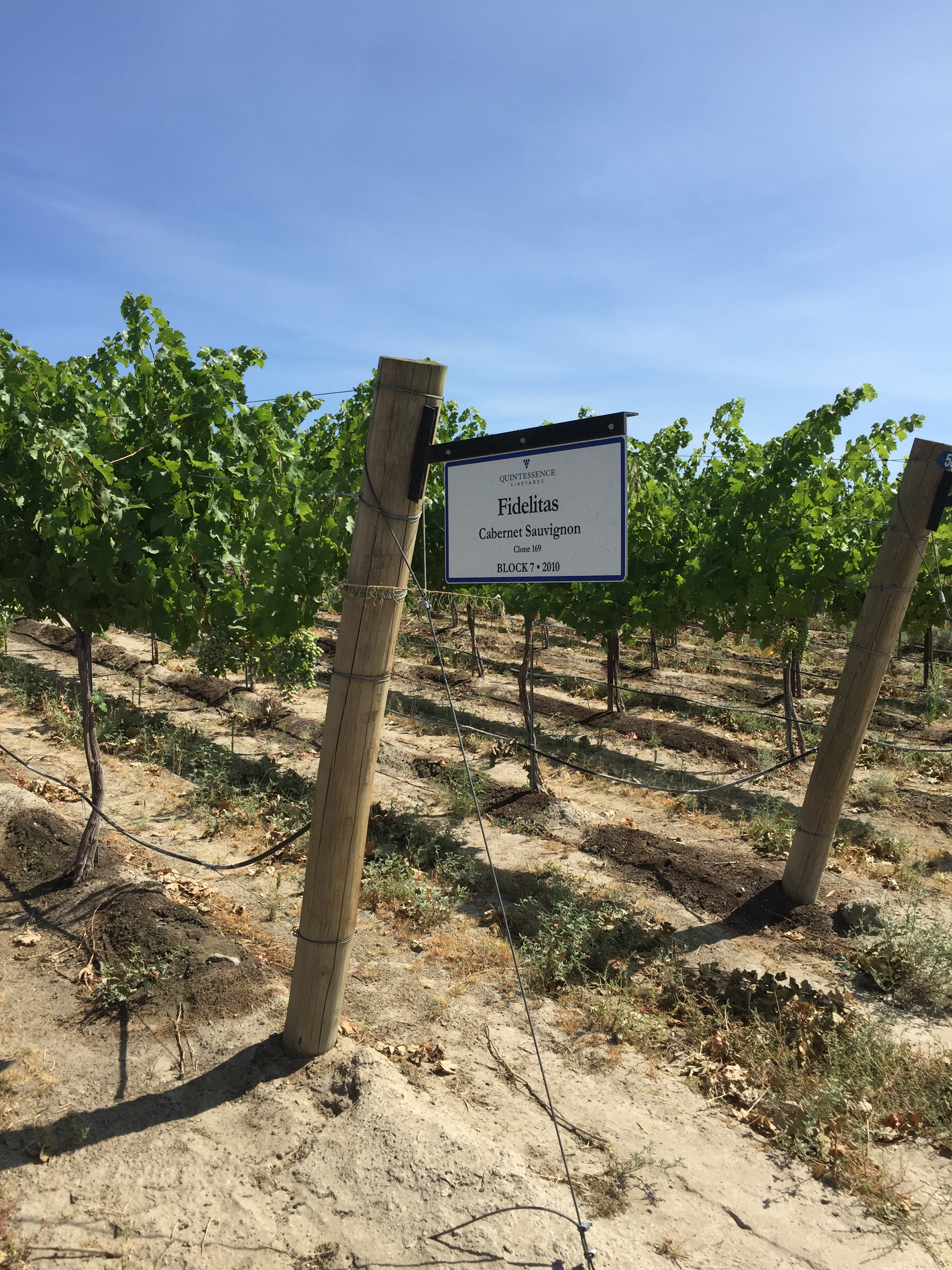 The original 68 acres were planted in 2010. Of these 68 acres Fidelitas sources about 6 acres of Cabernet Sauvignon. We are sourcing clone 191 and clone 8 from block 9 and 10. The second phase of the vineyard was planted in 2012 and the third phase planted in the spring of 2014. Quintessence is owned by Dick Shaw and Paul Kaltinick who enlisted, Eric Henriksen as General Manager and Marshall Edwards as Vineyard Operations Manager.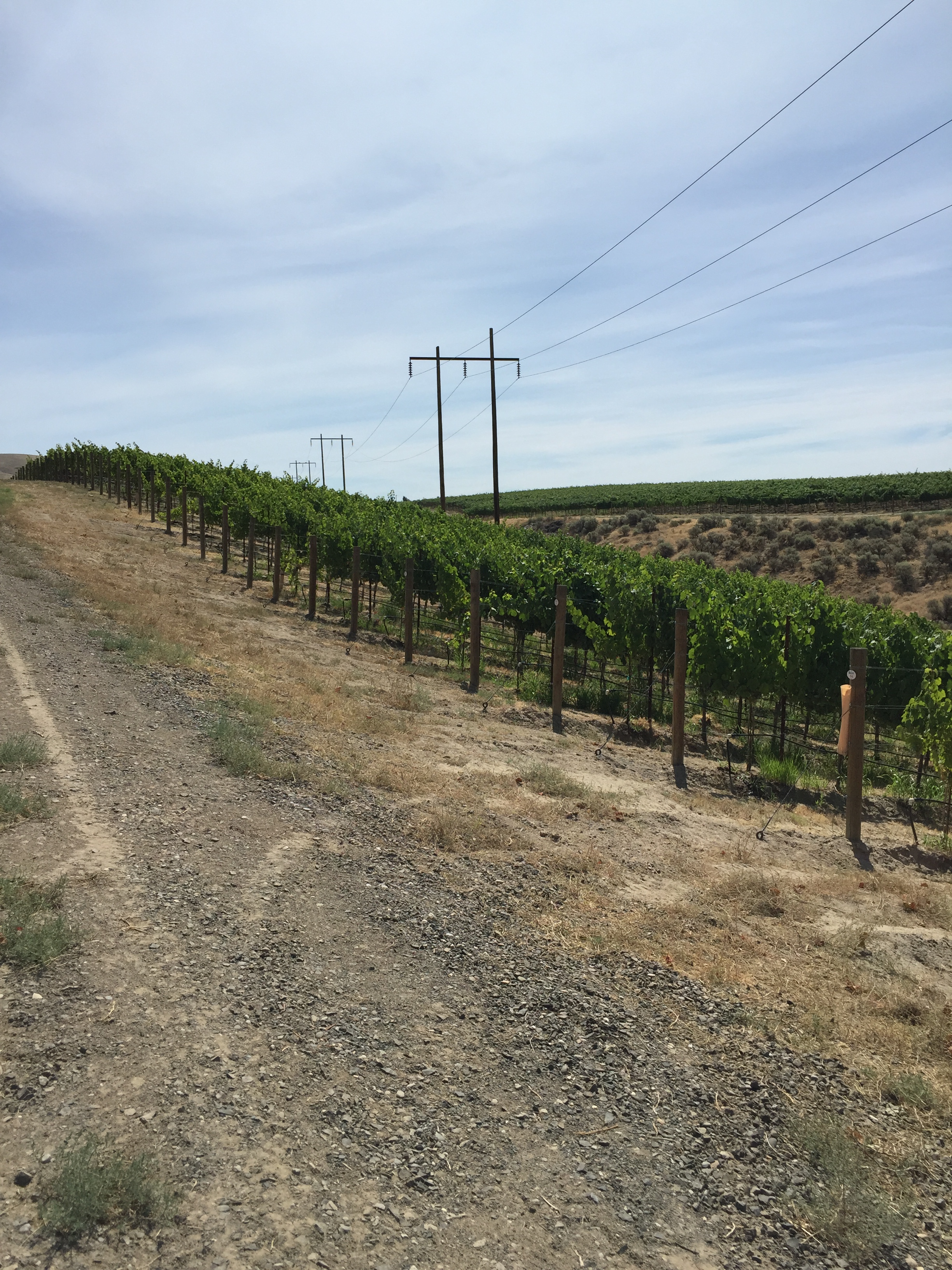 Marshall Edwards has played a large role in the industry for several years, having managed vineyards for Ste. Michelle and Canoe Ridge that portray a similar steep terrain to Quintessence. Marshall was kind enough to meet up with us on the Eastern ridge, where we were able to see the most current plantings. Then, Marshall pointed out that sand, basalt and hezel are the predominant soil types at the Quintessence Vineyard and you can see several rock piles scattered about that had to be cleared to plant the vineyard.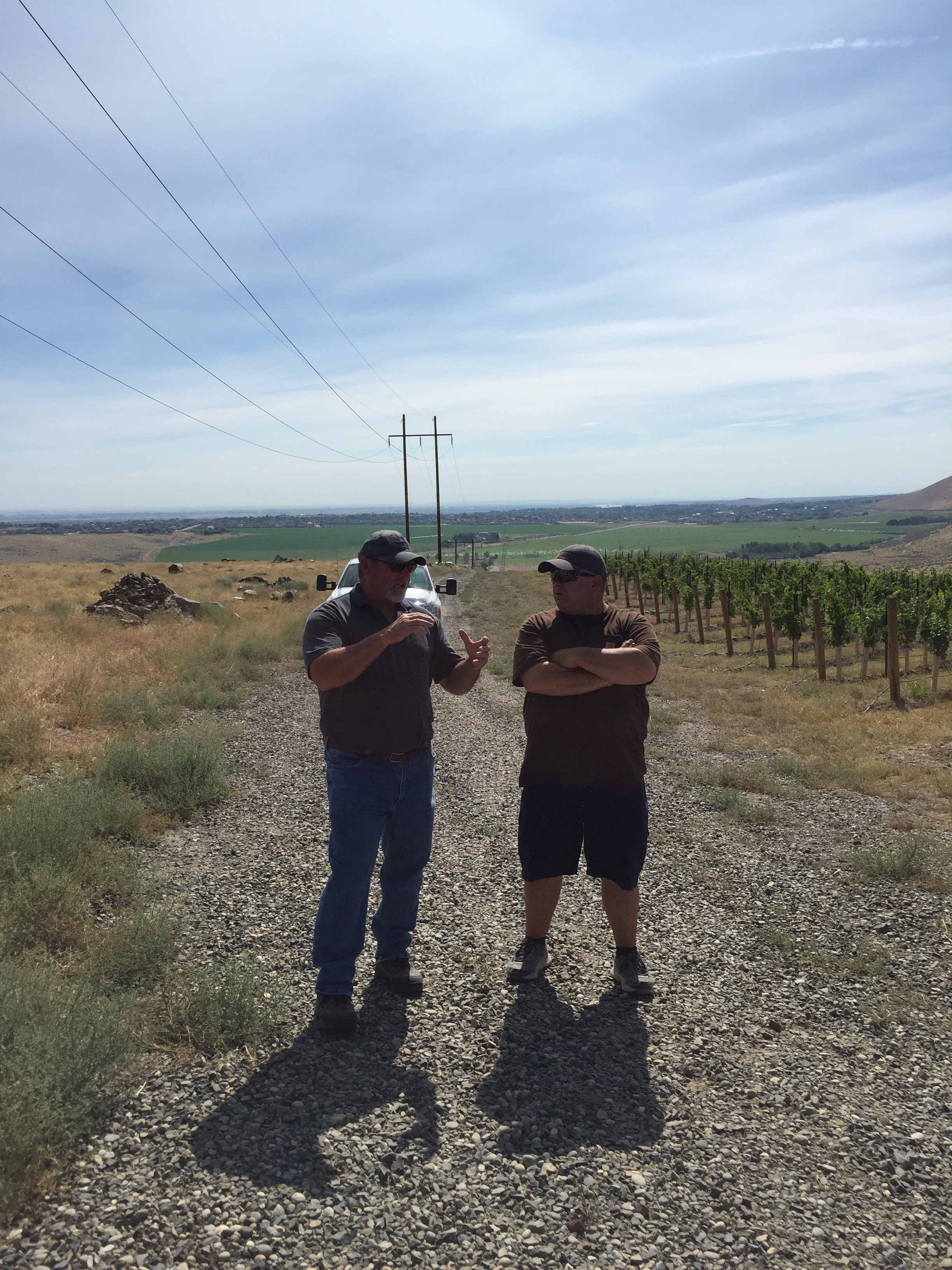 "It is such an honor to work with Charlie and have Fidelitas be in the vineyard."
For those of you wanting a sneak peak of Quintessence, you can find that about 47% makes up the 2012 OPTU Red Mountain. The 2012 Quintessence Cabernet Sauvignon will be featured in Seattle Met Magazine as a top 100 wine and received a score of 91 points by the Wine Advocate. The wine is soon to be released in September and showcases not only the Quintessence Vineyard but also clone 169 and 171.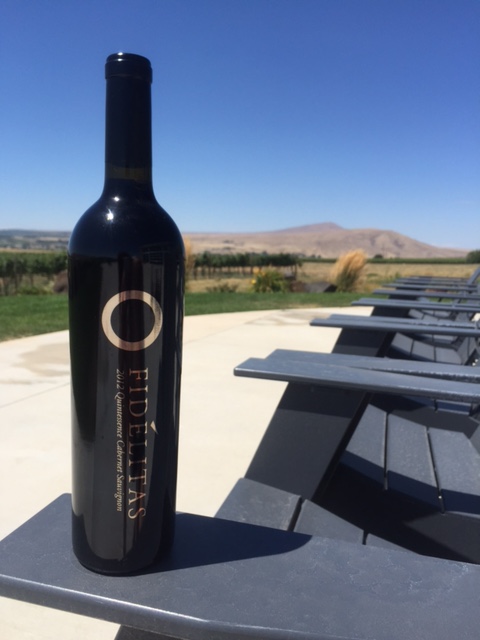 From here were able to experience the spectacular views and examine the slopes of the land as well as, the giant rock that Team Fidelitas loves to take our annual photo on.