April 3, 2017 | Michelle Marsh
Happy Birthday Red Mountain
Red Mountain is officially old enough to drive a car. That's right, 16 years ago today Red Mountain set itself apart and became its own AVA. An American Viticultural Area is a designated wine grape-growing region in the United States distinguishable by geographic features, with boundaries defined by the Alcohol and Tobacco Tax and Trade Bureau (TTB) of the United States Department of the Treasury. Want to know what makes Red Mountain unique? Check out this post or visit the Red Mountain AVA site.
Originally founded in 1972, Red Mountain had previously been a part of Yakima Valley AVA. To this day Washington state has 14 AVA's with the oldest established in 1983, although vines were planted long before that.
Yakima Valley – 1983
Columbia Valley – 1984
Walla Walla Valley – 1984
Puget Sound – 1995
Red Mountain – 2001
Columbia Gorge – 2004
Horse Heave Hills – 2005
Wahluke Slope – 2005
Rattlesnake Mountain – 2006
Lake Chelan – 2009
Snipes Mountain – 2009
Ancient Lakes – 2012
Naches Heights – 2012
Lewis and Clark – 2016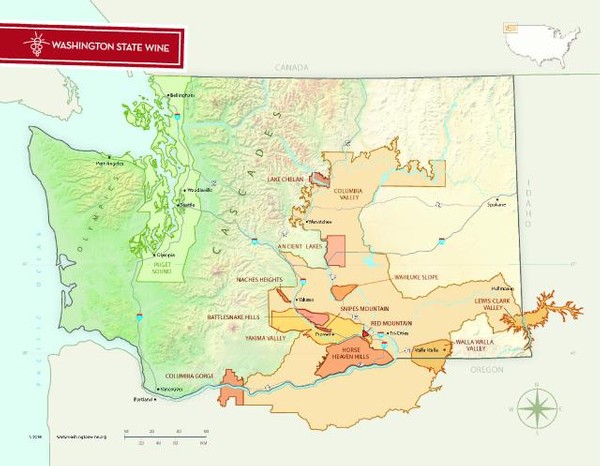 We might be the smallest region on the map but Red Mountain is making history with the premium quality grapes planted right here in the region we call home.
HBD Red Mountain!