October 26, 2016 | Jess Zander
Harvest 2016
Charlie and I attended the Auction of Washington Wines back in late August. In the midst of the nervous and excited attendees and bidders, was an even more nervous and excited group of individuals: the Washington winemakers. Cell phones in hand, they were arranging trucking, and cellar space, and barrels for the first of the crop to arrive. Not even a full week later, we had Sauvignon Blanc from Klipsun Vineyard in the cellar. Harvest 2016 was fast and furious, and providing high yields of quality fruit, and now that we're on the other side, we might even consider it fun.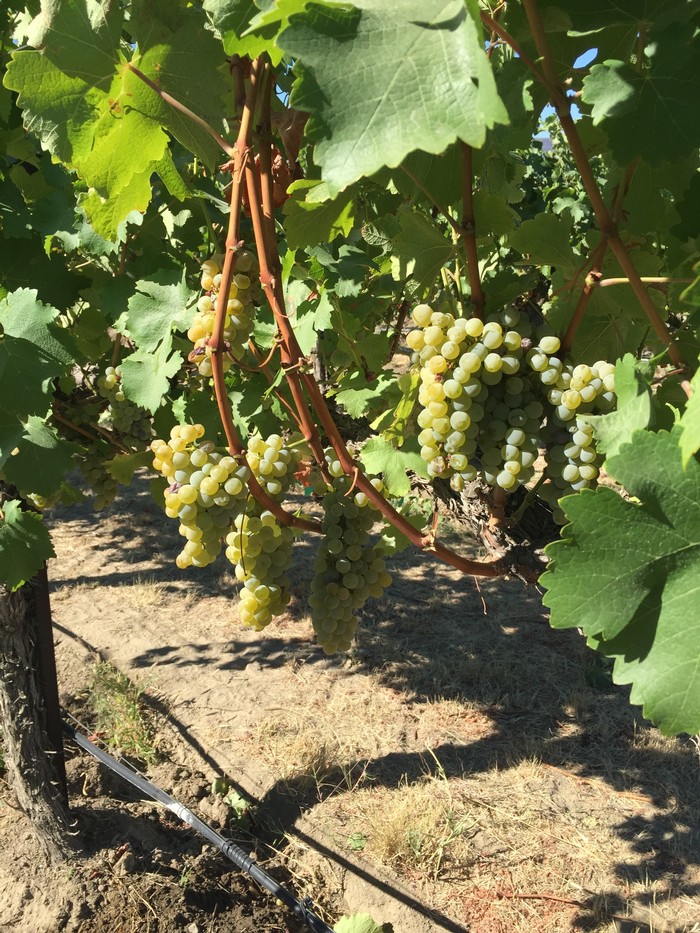 August 24, 2016: Sauvignon Blanc is picked from Klipsun Vineyard. We love the lower elevation and proximity of this vineyard site, which helps to maintain crisp acidity in a warm growing region. This vintage, the Sauvignon Blanc is being aged in French oak barrels specifically designed for Bordeaux-style white wines.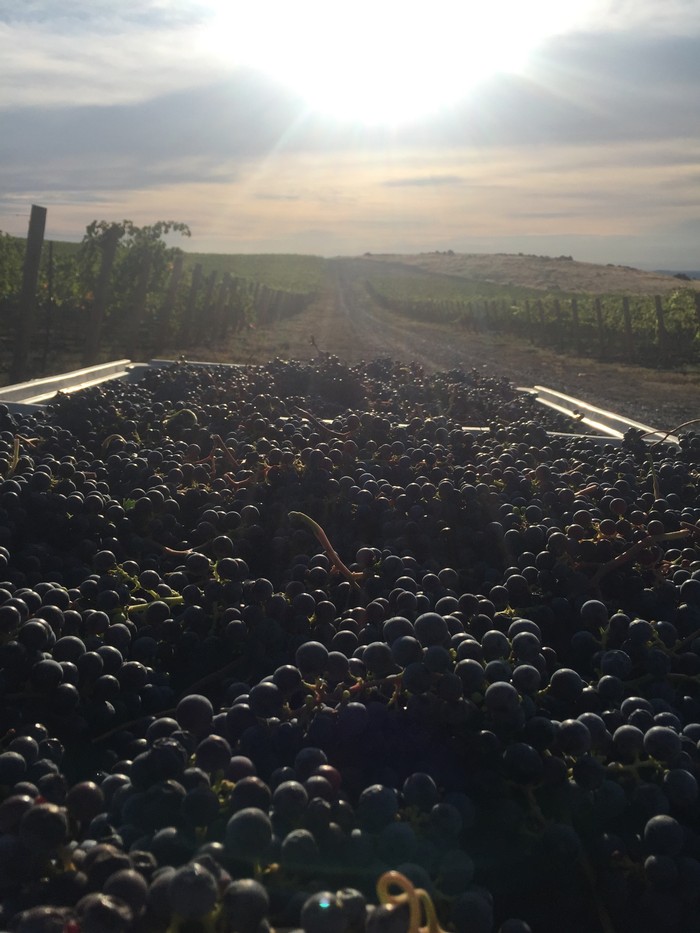 August 29, 2016: by the end of August, we had brought in Merlot from Quintessence Vineyard and Red Heaven Vineyard. Charlie even sourced a bit of Cabernet Sauvignon from some specific sites before Labor Day.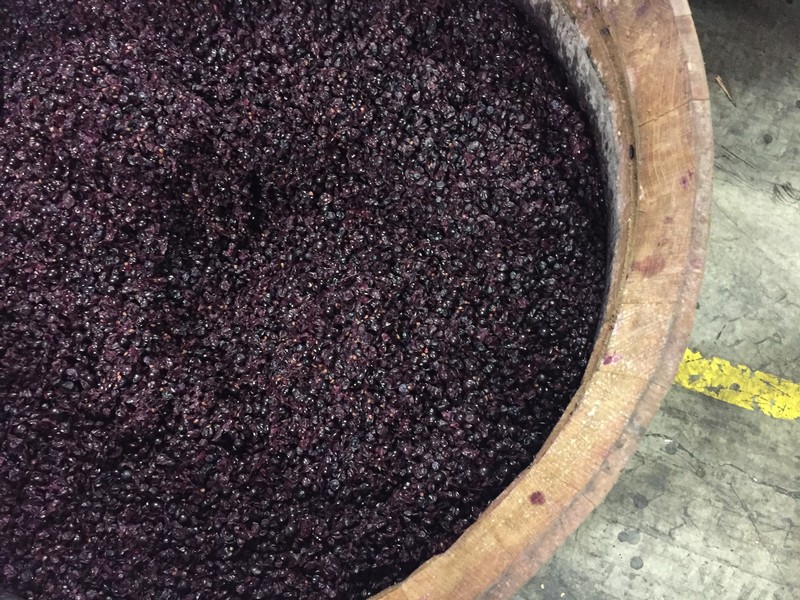 September 10, 2016: Quintessence Vineyard Merlot gets some time in our open top wood fermenters. Charlie keeps me on my toes, trying new methods each year. "It's possible our best wines are still yet to come," he tells me from time to time. We'll see, Charlie.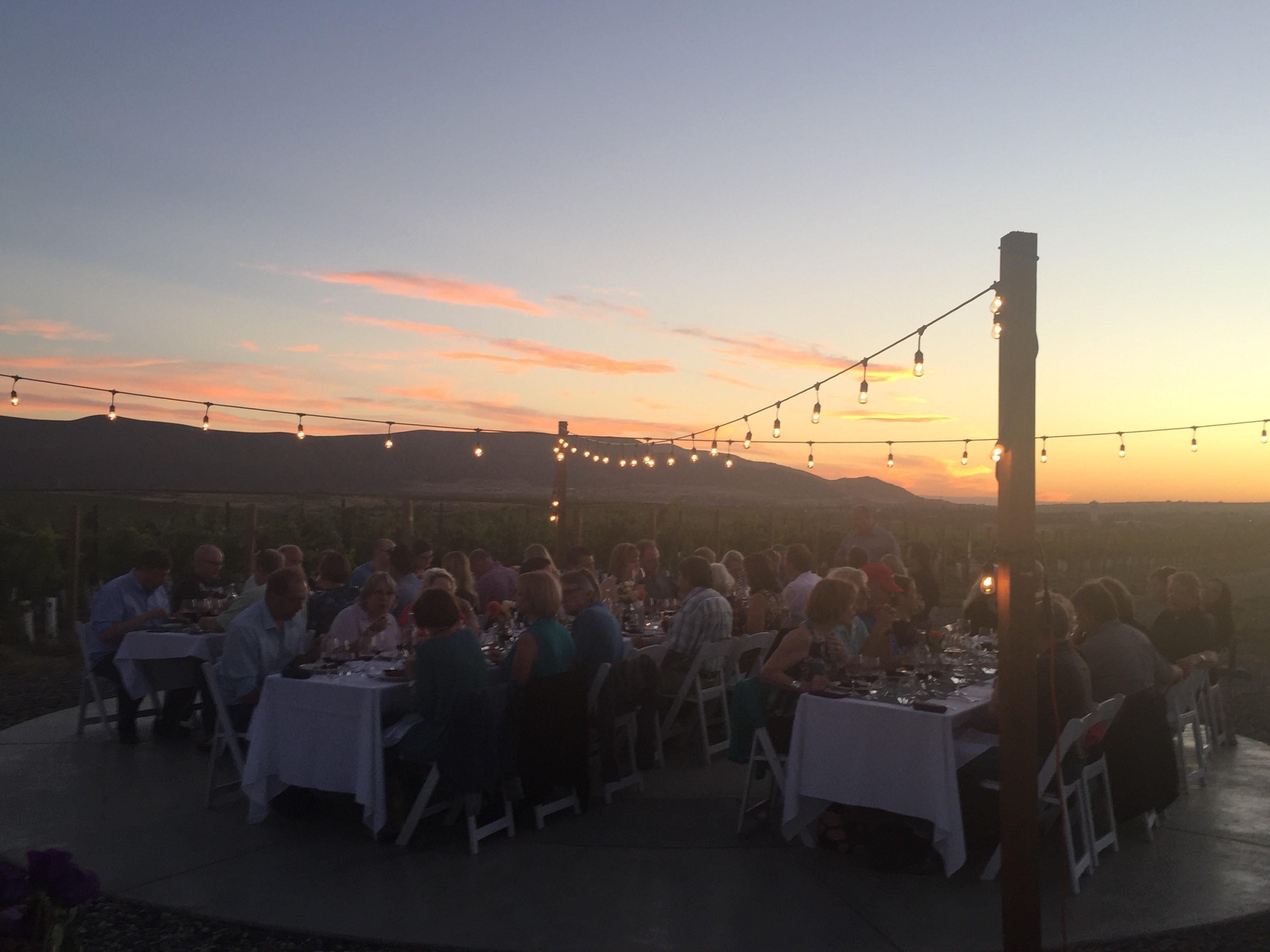 September 10, 2016: We host 50 of our closest friends in the Fidelitas Estate Dinner. Probably one of the most lovely evenings I've spent on Red Mountain.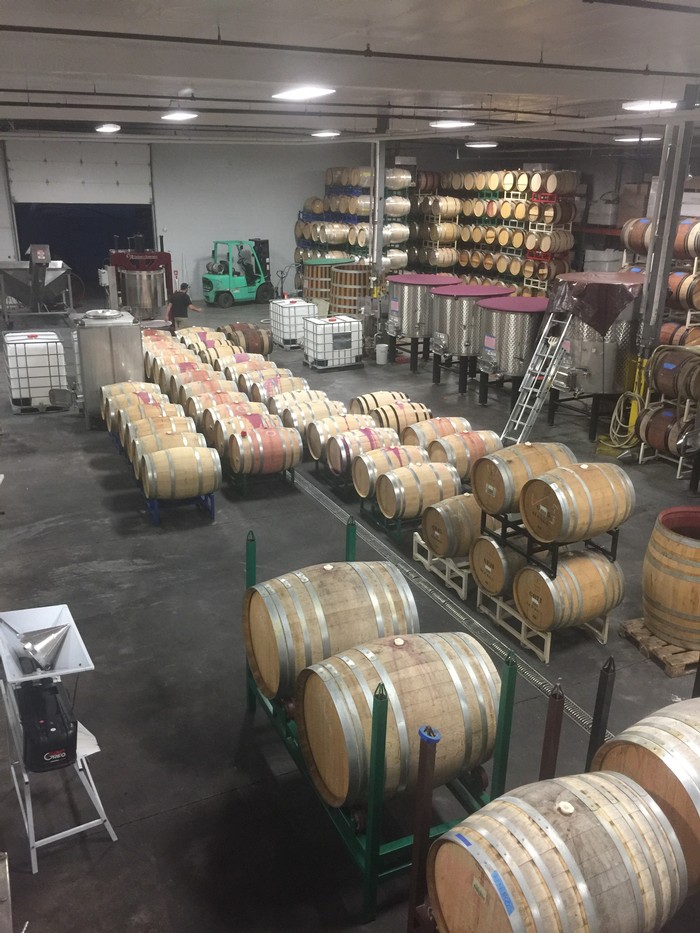 September 13, 2016: In some ways, I wish I could just share screen shots of my texts with Charlie during harvest. After he sent me this picture, I ask "Oh! Is the cellar full?" His reply (an hour later) "It's been full. Second round on all the tanks." Sorry for asking, Charlie. Keep up the good work.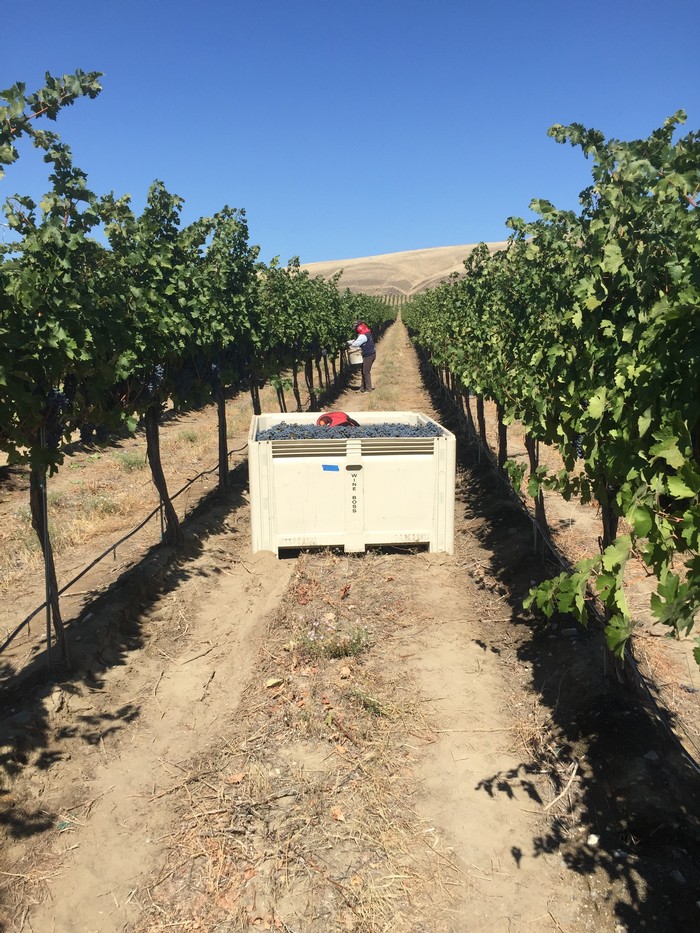 September 16, 2016: Cabernet Sauvignon, Clone 169, is picked in Quintessence Vineyard. Charlie, feeling funny, tells me that Brown Mountain can be seen in the distance.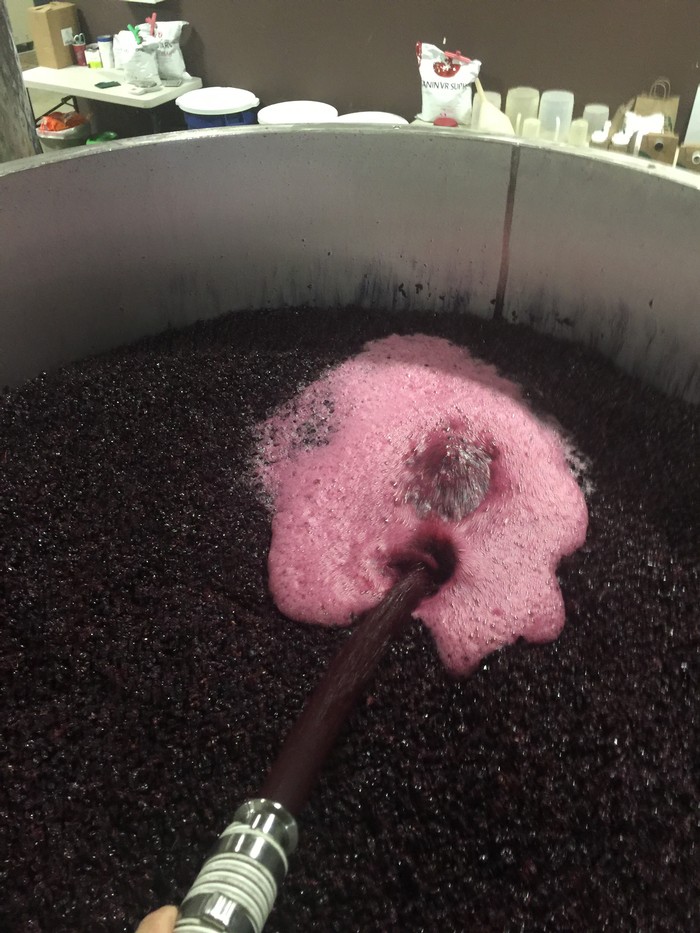 Sunday, September 25, 2016: "These fermenters don't know it's 6AM on a Sunday," Charlie texts me…at 6:11AM on a Sunday.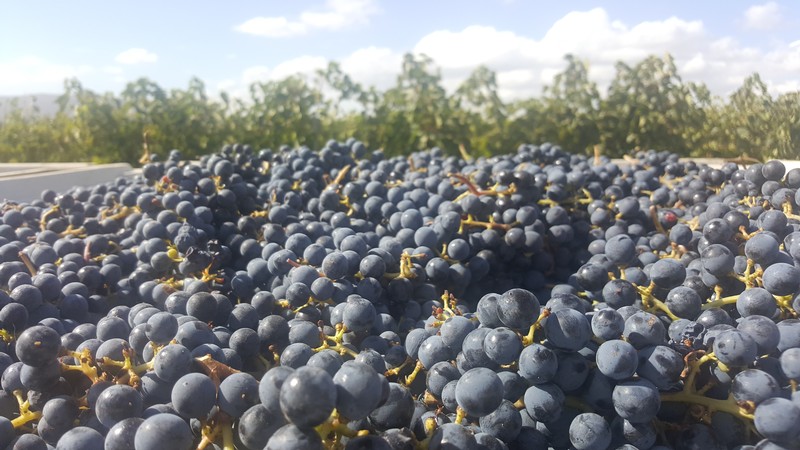 October 1, 2016: Cabernet Sauvignon is picked in Ciel du Cheval Vineyard. These are some of the most established vines in the Red Mountain AVA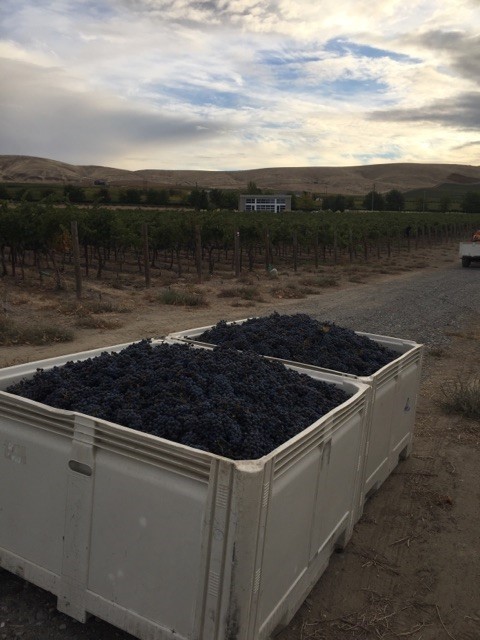 October 4, 2016: Cabernet Sauvignon is picked from our own Estate Vineyard. This is several weeks later than last year, and nearly 5 weeks later than the first Cabernet to come off of Red Mountain. People question me on how such a small AVA can produce different fruit. Well, if it ripens 5 weeks apart from each other, that is a huge indicator. Slope, aspect, elevation, and so many other factors are going to have a giant impact on the final profile of the wine.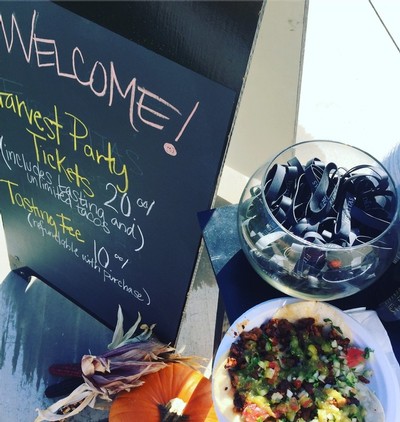 October 22, 2016: We kick up our heels with the Harvest Party. The fruit is off the vines, and most of it is tucked away in the barrels where it will spend the next couple of years. Tacos and red wine are enjoyed by all!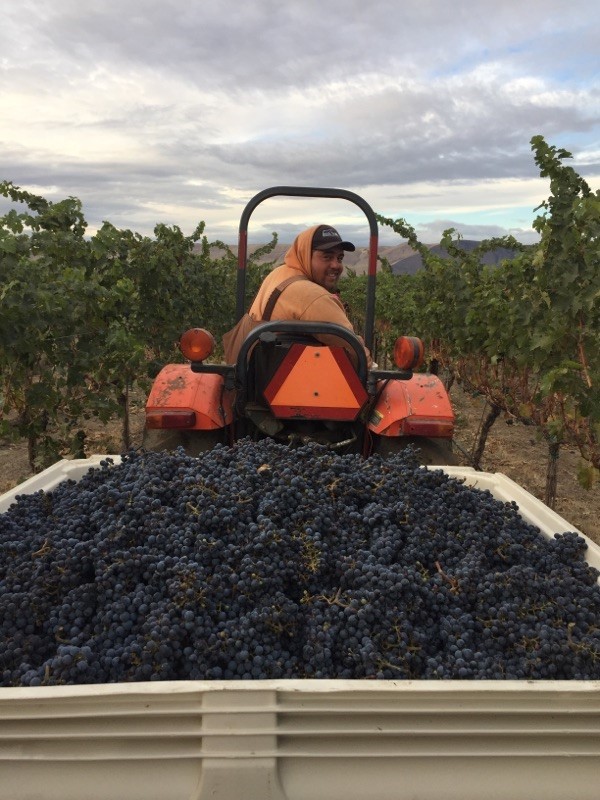 Until next year!