September 28, 2017 | Will Hoppes
Harvest 2017
Walking around the vineyards with the Wine Boss a few days ago at the very start of harvest brought back some fond and not so fond (long hours) memories. Here are some interesting tidbits, musings, lessons learned, etc… from harvest:
The rain on Red Mountain isn't as much of a pain as it is in the Willamette Valley. On Sunday of last week on my way from Seattle to Tri-Cities it had rained the whole way, including all night in the vineyards. Luckily the wind picked up that morning – as it always seems to do – dried off the fruit, and we were able to pick some Quintessence Cab early afternoon. Harvest 2016 in the Willamette Valley, from what I can remember, had fortunate weather. However with the chance of it raining more often and for longer periods at a time (it's usually just short bursts in Eastern WA) and the Pinot Clusters being tighter and harder to dry precipitation definitely gives OR winemakers fits.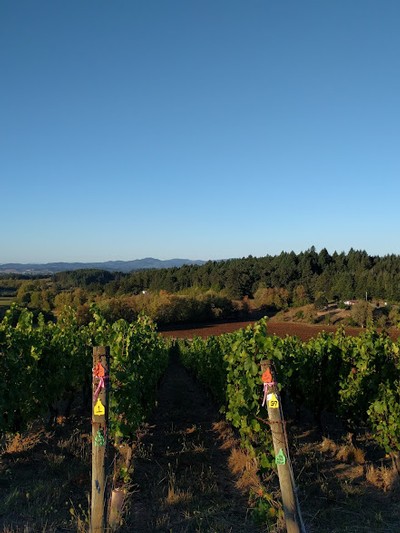 Harvest 2016 - Bishop Creek Vineyard, Willamette Valley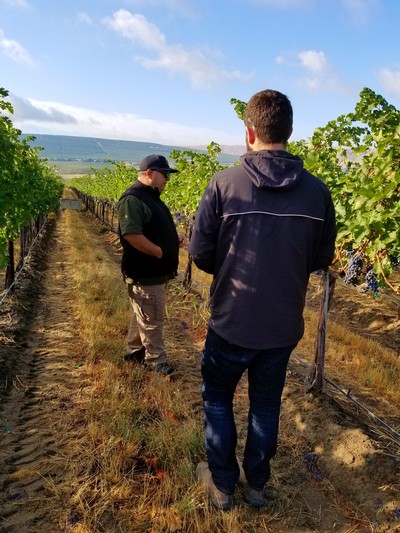 Sampling Cabernet at Quintessence
A vineyard looking more well-manicured (see Quintessence above) doesn't mean it's necessarily "better managed" – I think it's more up to particular style of that vineyard manager. Perfectly groomed rows look amazing and you can appreciate the work that goes into them, however grape vines are wild plants and don't need to be completely tamed to produce amazing fruit (see our Estate vineyard below).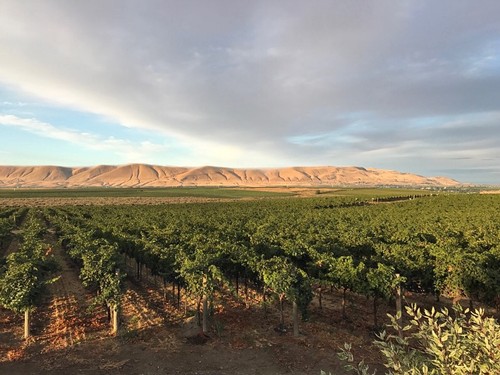 Estate Vineyard 9/21/2017
A roller fermenter only yields about 1 barrel of wine (25 cases) – this small quantity alone should tell you how much our winemaking team loves them vs. doing larger stainless steel fermentations.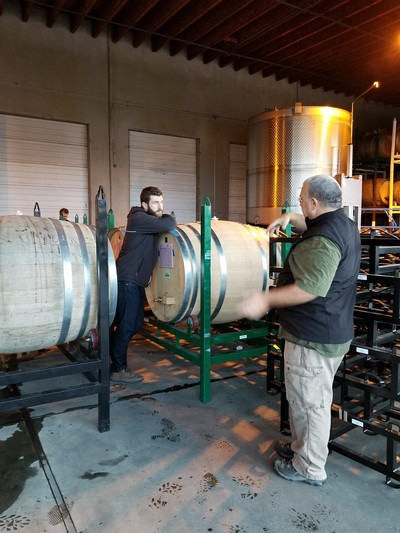 Grape-sampling and getting accurate Brix readings is a crucial part of making pick decisions. Here's how I've been taught: pick at least 2 rows to walk down from the block that you'll be sampling – take a certain number of steps, turn either left or right (switching back and forth each time), and choose the first cluster you see. With everything being handpicked you can assume that any green clusters or anything else that looks funky won't be brought into the winery, but by making it as random as possible you avoid just selecting clusters that look delicious, or have a little green in them and getting an inaccurate reading.
The 2015 "Old Vines Merlot" is amazing and you can catch some pretty amazing sunrises in Tri-Cities getting up at 5 am to taste through fermentations. Cheers to a successful harvest.