July 6, 2016 | Skye Dissette
Magna Dinner 2016
I started helping Michelle with our Wine Club last summer and one event that she always told me I should look forward to was Magna Dinner. Well, she proved to be right once again (I might regret saying that). On Saturday we started the morning off with a cellar tour led by Charlie himself. Spudnuts and coffee were of course provided along with some exciting barrel samples of our future releases. It's rare that we hold those types of tours and we were thrilled to bring in our Magna Members to see what goes on behind the scenes! Once the tour ended everyone parted ways to taste at other wineries, eat lunch, and relax before an eventful fun-filled dinner.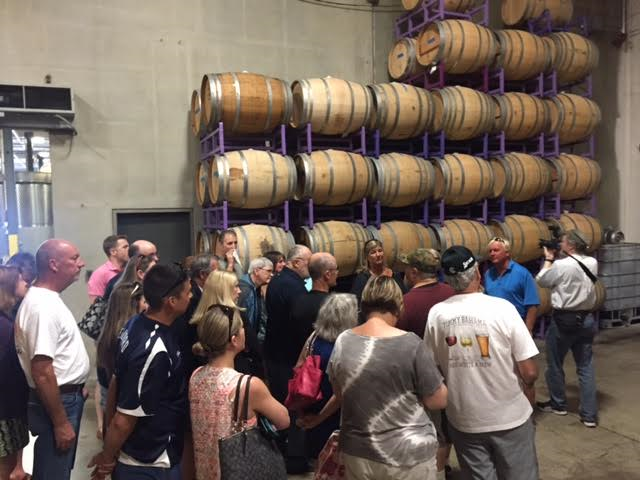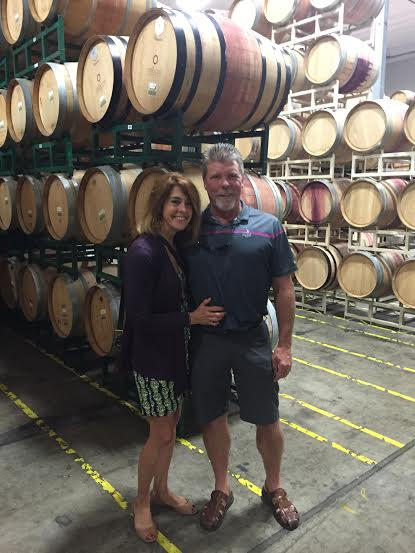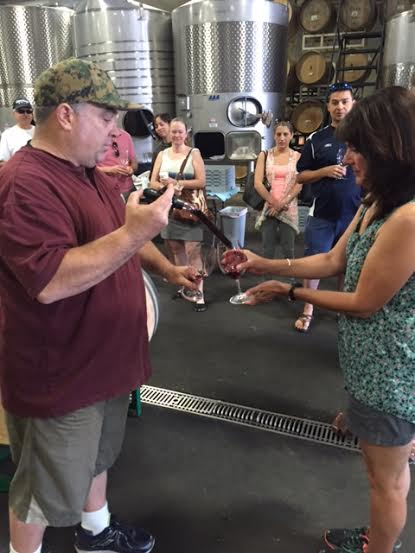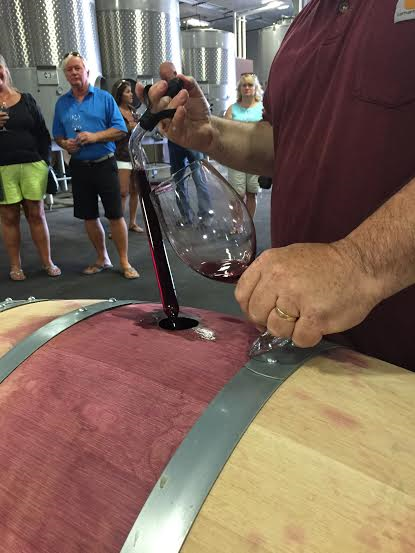 This year food was provided by Olive Catering and man was everything delicious! Once bus's arrived our members got to try our two new releases: 2015 Klipsun Vineyard Semillon + 2013 The Canyons Red Wine. Just to make everyone hungry, here was the menu from that evening.
Passed Appetizers
(paired with 2014 Klipsun Vineyard Optu White)
seared pork belly, pineapple
cremeux de bourgogne, cherry compote, crostini
Everyone sat down for dinner and the eating continued…
Second Course
(paired with 2013 Champoux Vineyard Merlot)
seared amberjack, english pea tapenade, crisp plantain, fava bean puree
Third Course
(paired with 2013 Optu Red Mountain + 2012 Fidelitas Estate Cabernet Sauvignon)
truffled agnolotti, porchini currant broth
wagyu Coulotte steak, morel mushroom demi, grilled spring vegetables
Fourth Course
(paired with 2013 Klipsun Vineyard Late Harvest Semillon)
blackberry upside down cake with caramel whipped cream and candied almonds
Of course we had to add a surprise wine for members to enjoy. Right before dessert was served we threw in the 2012 Champoux Vineyard Block One Cabernet Sauvignon. And what a treat it was! This night was filled with awesome speeches, conversations, long time members (and new Magna Members!), laughs, high-fives, and hugs. Everything that our wine club is all about!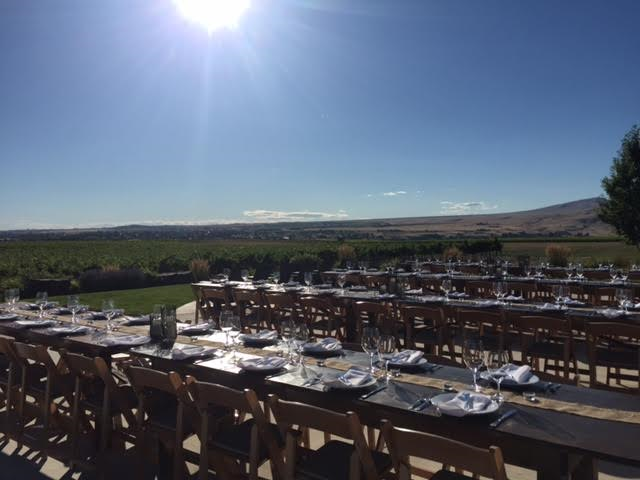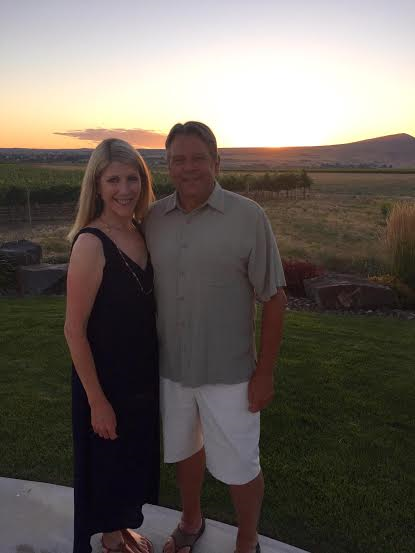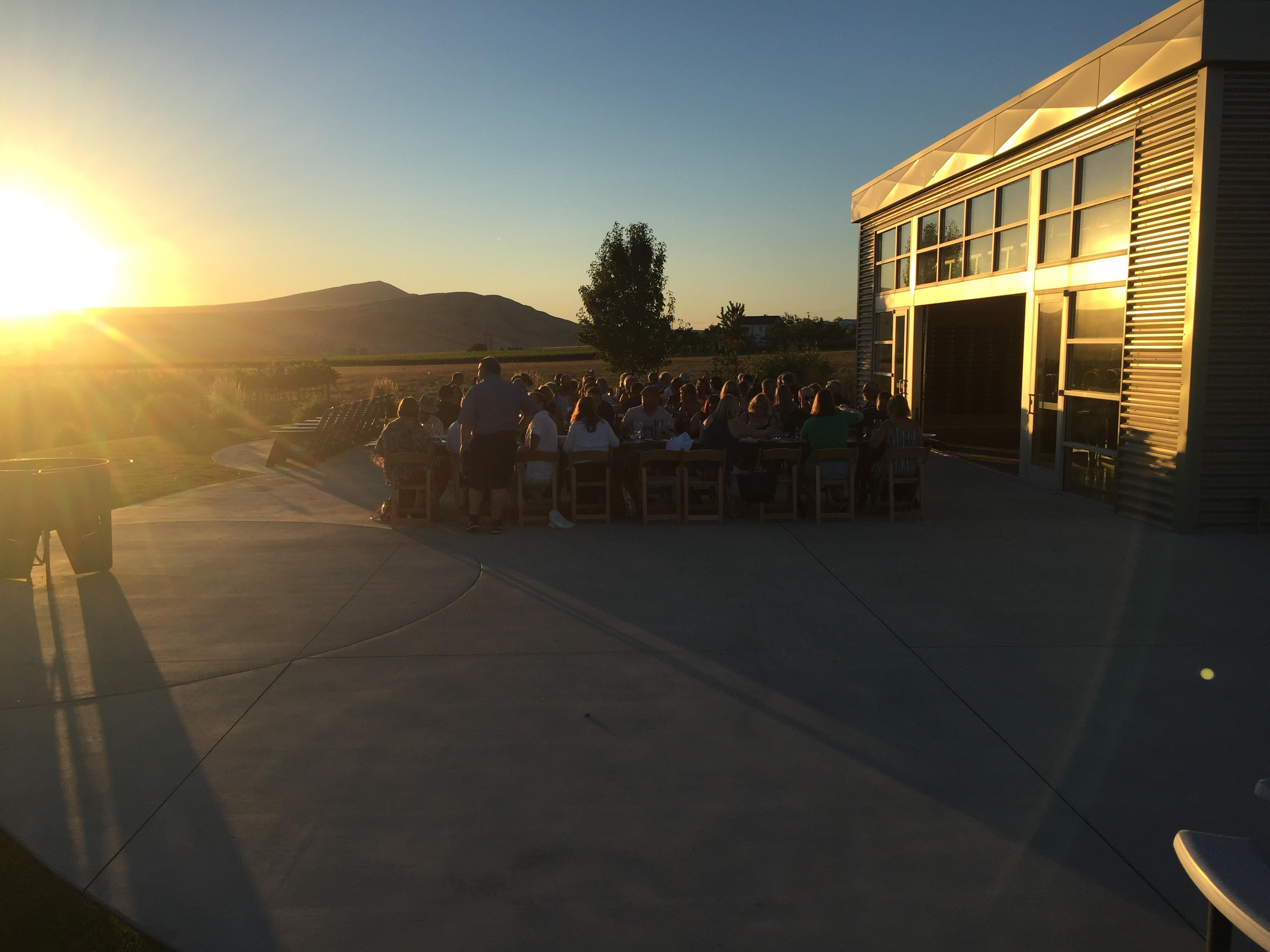 Lets add a bonus picture in the mix (hey, Jess!)...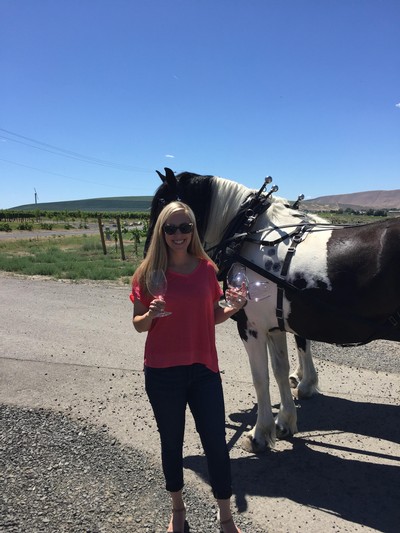 Cheers to an amazing weekend! Already counting the days until Magna Dinner 2017.