June 30, 2015 | Jess Zander
Our Week in Pictures, Magna Edition, June 26 - 27
This past weekend, we hosted a group of members from our Magna Wine Club for a dinner on Red Mountain. This was our third annual event, and some dared to call it the best yet!
We started the weekend with an early morning hike through the new Estate Vineyard. I'm not sure that we could call our attempt to beat the heat succesful.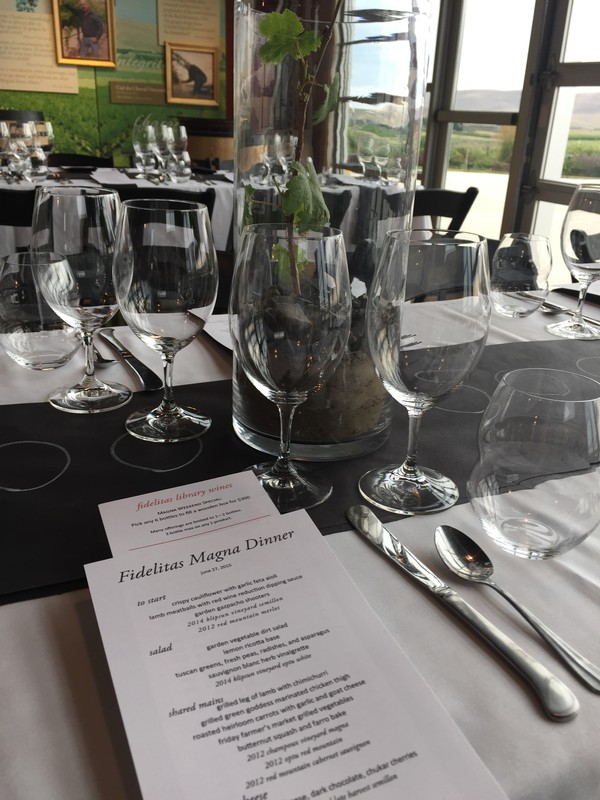 Past years have allowed for dinner on the patio, but the triple digit temps forced us into the AC in the tasting room. It was cozy but the food was great and the wine was flowing! (take a peek at the awesome centerpieces: little cabernet vines!)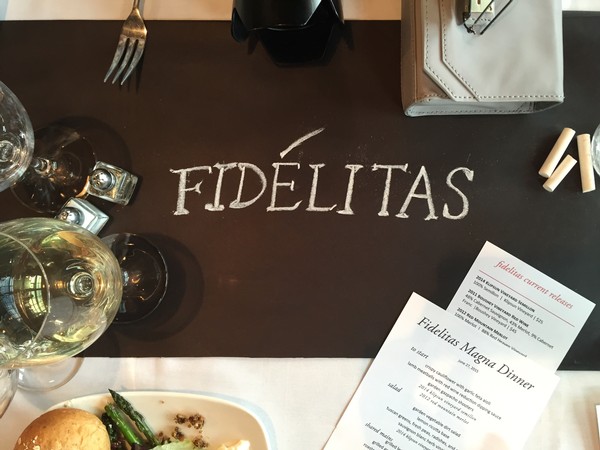 Guests loved doodling between courses...
...and loved the impressive display of library wines even more.
A wonderful weekend for all! Thanks to my great staff who put this on. They were working so hard this weekend, we didn't have the time to take pretty pictures of our own activities.