May 22, 2019 | Skye Dissette
Party on the Patio
What are your plans for Memorial Day Weekend?
Every year Fidelitas hosts BBQ + Band on everyone's favorite patio. Did you know it's supposed to be in the 80's at our home on Red Mountain this weekend? What better way to celebrate the sunshine than by enjoying some delicious BBQ by Outlaw Catering, and listening to some soulful jams by Black Dolly? Pair that with some of our 2016 The Canyons Vineyard Red Wine and your weekend really can't be beat. An insider tip...we may be featuring a special wine that isn't being released until June. Any guesses what it is? Hint: we only produced 190 cases and it's our favorite summer sipper!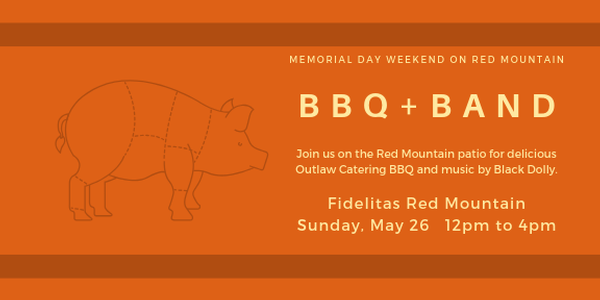 We hope to see our members and their friends this Sunday, May 26th. We'll have a glass waiting!