August 28, 2019 | Red Mountain, Winemaking | Charlie Hoppes
Preparing for Harvest 2019
On Monday, August 26th of this week I found myself needing to know what the latest number and flavors were on our Sauvignon Blanc block at Klipsun Vineyard on Red Mountain. With that thought in mind, I grabbed what I needed and headed out the door, into my truck for the drive to the vineyard. Once I arrived, I paused briefly and thought to myself: it's good to be here getting to start anew with this next vintage. In other words, I am excited to get going with harvest this year. It also made me reflect on how long I have been doing this and how fortunate I have been to be able to do something that I am passionate about for this long.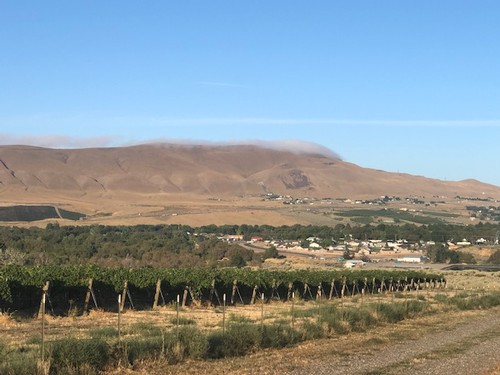 Winemakers measure their time in the industry by how many vintages that they have worked harvest. Since harvest is when a big chunk of winemaking takes place, it only seems appropriate that our year starts around September 1st. This year is no exception with our first grapes coming in the door, tomorrow, August 29th. We will be bringing in both Klipsun and Artz Vineyard Sauvignon Blanc.
This year will be my 32nd vintage in Washington. I specify Washington because I worked a couple of short crush stints in California while I was going to school at UC Davis. At that time, classes did not start until the first part of October, so I was able to get some short experiences in while attending school. I guess this is technically my 34th vintage.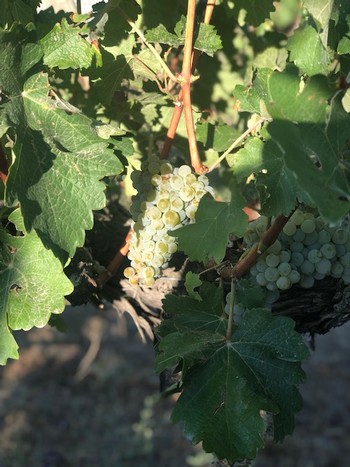 I have a very vivid recollection of my first work experience in the fall of 1986 in California. I was a Lab Technician on 2nd shift at Buena Vista Winery in the Carneros AVA. I rented a room in Sonoma and worked every day for about six weeks. My basic duties were taking tank readings and doing analysis on both juice and wine samples. Jill Davis was the Winemaker and one of the few woman winemakers at that time. Her Assistant Winemaker was David Rosenthal. My boss was Mary Hall-Brown. It was a grea experience and a pleasure working with the great team at Buena Vista.
I also had the opportunity to meet and have some interaction with the legendary winemaker André Tchelistcheff, who was then working as a consultant for Buena Vista. At the time I did not really know who André was, but later realized the significant role he played in post-Prohibition American winemaking. I worked again with Andre in the early 1990s when he consulted for Chateau Ste. Michelle and I was the Assistant Winemaker to Mike Januik. André Tchelistcheff was the considered the "Dean of American Winemaking" and had a huge influence on creating the style for California winemaking after Prohibition. He also had a huge influence on winemaking here in Washington with his many years of consulting for Chateau Ste. Michelle.
2019 will be the 20th vintage for Fidélitas – my family-owned winery. Thinking of my history in the industry, I have to say that twenty years with my own label is hard to fathom. Nevertheless, it is here, and I honestly believe we have yet to make our best wines. Am I happy with the wines we have made so far? Yes! Very happy, but I still think the best is yet to come!

Cheers to our 20th!
Charlie