March 15, 2018 | Winemaking | Will Hoppes
Quintessence Vineyard
With 3 different releases coming out of one of our favorite vineyard sites next month I wanted to look at the history of our relationship with Quintessence vineyard and what makes their site so special.
History
Quintessence is a young site with the first phase of planting taking place in 2010. The first fruit we pulled from this initial phase was cabernet in 2012 which blew us away with the quality for such young vines. So much so, that we decided to blend the clones 169 and 191 Cab into a single vineyard Cabernet, and our Optu Red Mountain for that same year was 47% sourced from Quintessence. This was the beginning of a love affair – since then we've made 3 more single vineyard cabs (always sourced from those same French ENTAV clones), 2 single vineyard sauv blancs, a new single vineyard malbec, and likely more vineyard designated wines to come.
Slope
While the general slope of Red Mountain gently angles to the Southwest, Quintessence is slightly more Southeastern facing right into the teeth of the morning sun. This early morning heat and rocky top layer that retains and reflects that solar energy is why I think Quintessence is consistently one of the first sites to ripen in the AVA and results in extremely concentrated wines across the board.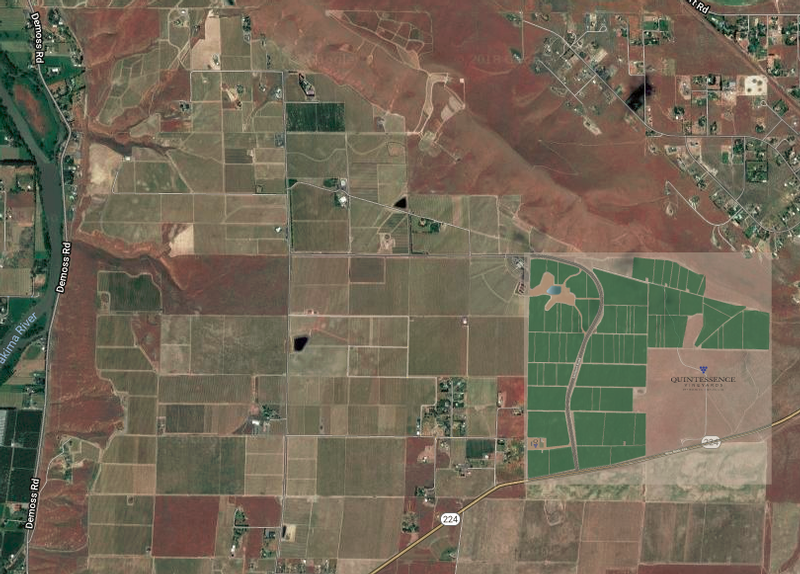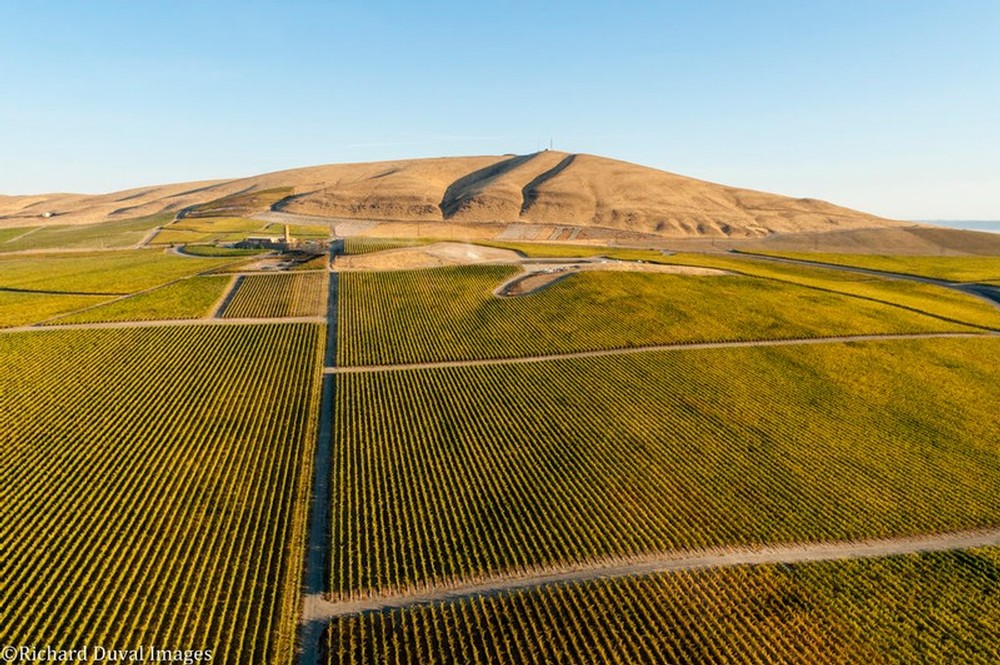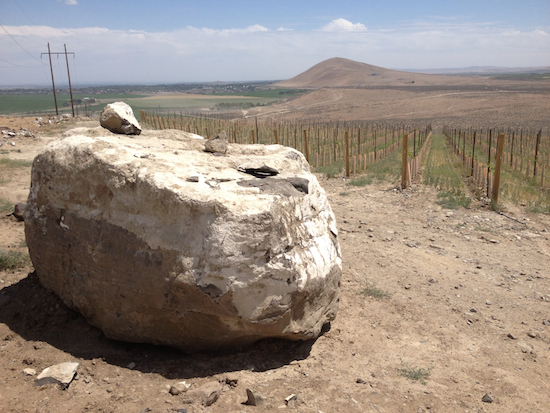 Management
An incredible vineyard site can only take you so far if it's not placed in the right hands. Luckily Quintessence has Marshall Edwards to look after it, who like my dad, has over 3 decades of experience managing some of the best vineyards in Washington to draw on. It's great that the two of them have known each other for so long too, because Marshall enjoys harassing my dad: last time we were there for harvest a couple days before the first pick he told him that "all of the work was done - now don't mess things up."
One of the most unique aspects of Quintessence is all the different clones of Cabernet that are planted there: go wild and explore their interactive map. In one block you can taste the sweet, bright, red fruit, large clone 8 clusters and walk 10 yards to another block and taste the lower yielding ENTAV clones where the taste of the thick skins and seeds is much more present and the fruit tone darker.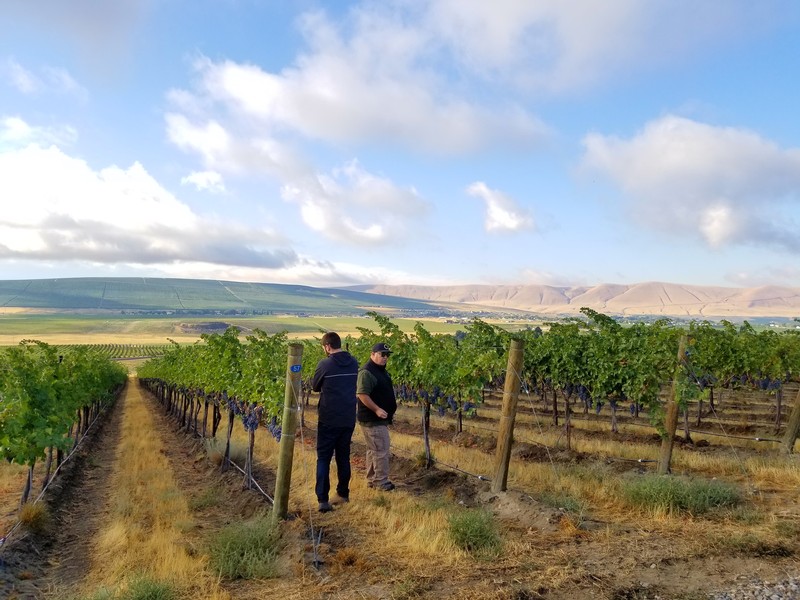 Harvest 2017 - making sure Marshall hadn't messed anything up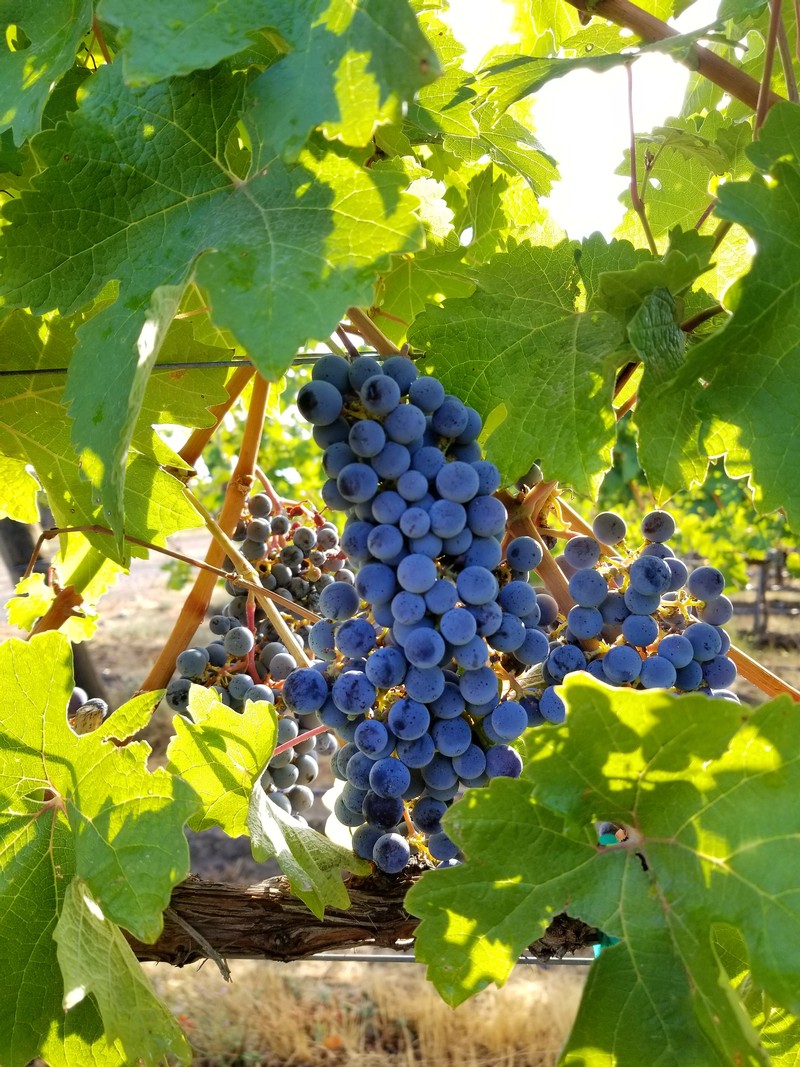 Quintessence Clone 8 Cab
Barrel Tasting
Often the winemaking team isn't sure what wines are going to be released for the upcoming year until they go through and taste all of the finished wine in barrel and see if anything jumps out at them. This is where we get small production releases such as Canyons Malbec, Ciel du Cheval Petit Verdot, Old Vines Merlot, and the upcoming April release Quintessence Malbec which will likely never make it to the tasting bar for long.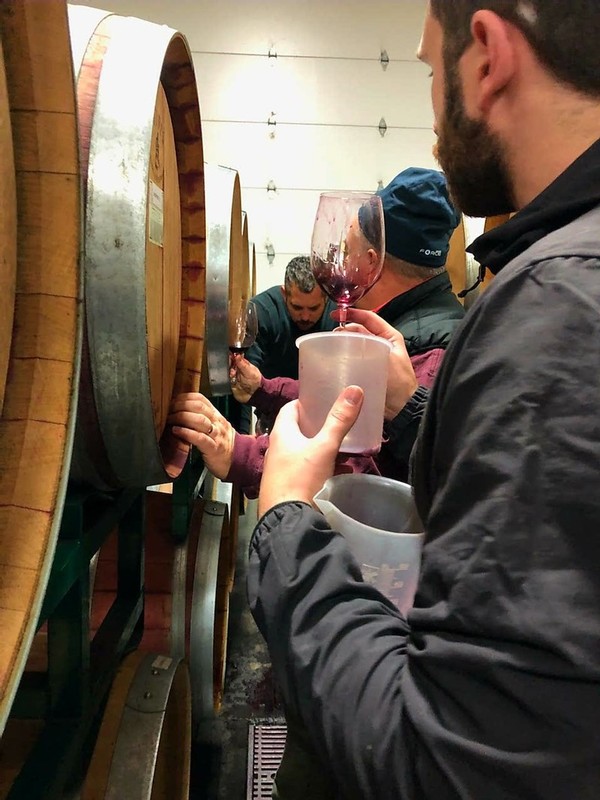 Tasting 2016 Quintessence Cab
More Information
http://www.quintessencevineyards.com/about.php
http://www.greatnorthwestwine.com/2017/05/09/marshall-edwards-grows-some-of-washingtons-top-wines/
http://www.greatnorthwestwine.com/2014/07/16/marshall-edwards-stands-behind-some-of-largest-washington-vineyards/