August 25, 2016 | Chelsea Brophy
Red Mountain Vineyard Tours 2016
Before the busy season of harvest, each year we participate in an all staff vineyard tour of Red Mountain. This has always been one of my most favorite activities we do and this year it was by far the best year yet. Now I am not sure if it was more special because it took place in the morning (not nearly as hot as our usual time of mid-afternoon in July) or if it was the fact that it was just the Red Mountain staff who piled into Charlie's truck early in the morning.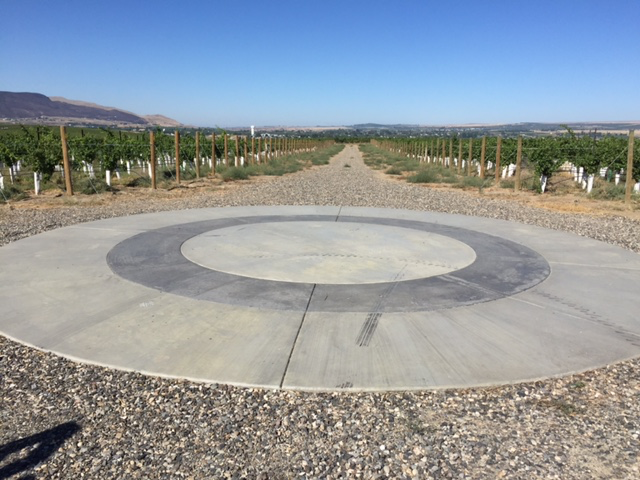 Our first stop on the tour was the beloved Fidelitas Estate Vineyard, located outside our doors on Red Mountain. Our Estate Vineyard consists of 13 acres, predominantly Cabernet Sauvignon of course, along with Merlot, Cabenet Franc, Malbec and an acre of Petit Verdot coming together to create the future of Fidelitas wines.
We then travelled over to the Canyons Vineyard; this vineyard was planted just in 2009 and is about 56.9 acres on a 6.3% slope. The debut of our 2013 Canyons Vineyard Red Wine is sourced from block 11 and the photo below shows you just how steep of a slope we are talking about.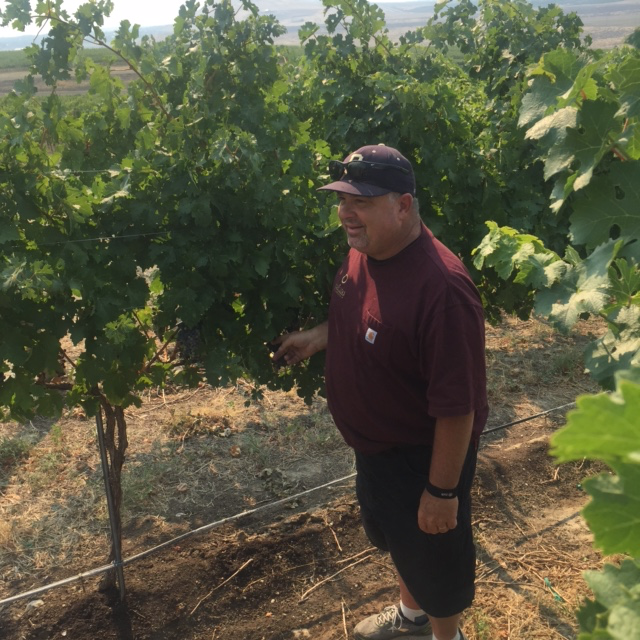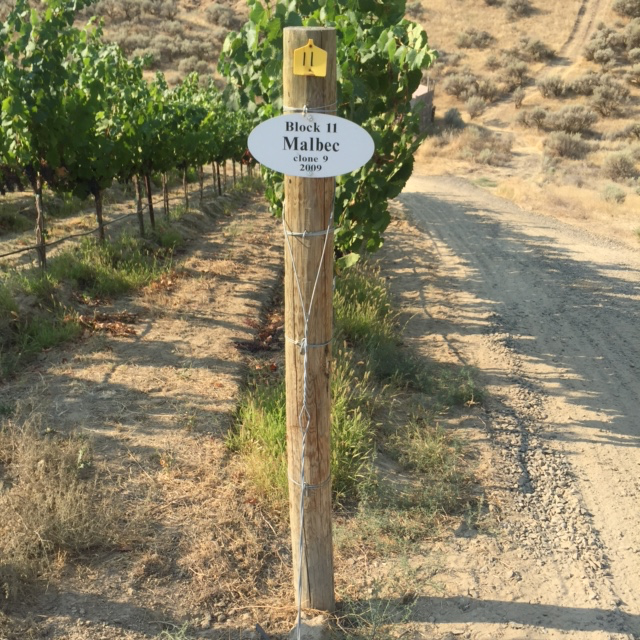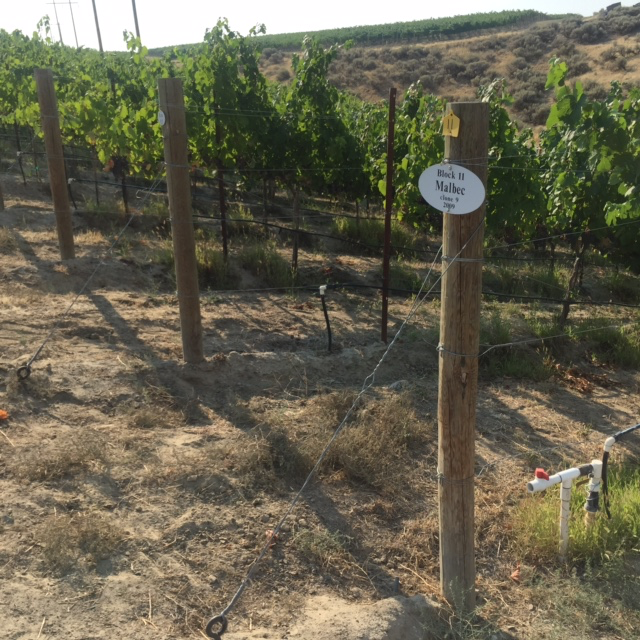 From there we traveled up around Shaw Vineyard, which has about 175 acres of Cabernet along the Northwest corner of the appellation. Then passed through the Red Heaven Vineyard, another one of my favorites. Red Heaven had an interesting aspect to their vineyard; there were several vines that have been grafted. They are grafting over from a different varietal which is very interesting, for example the base and root could have been Zinfandel and then Cabernet Sauvignon was grafted and it will grow as such, this is done for varietal purposes and not from damage to the vines. How cool is that!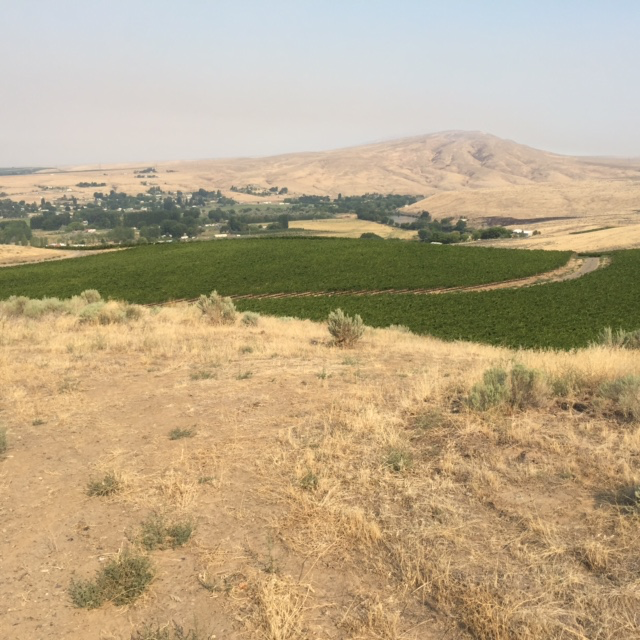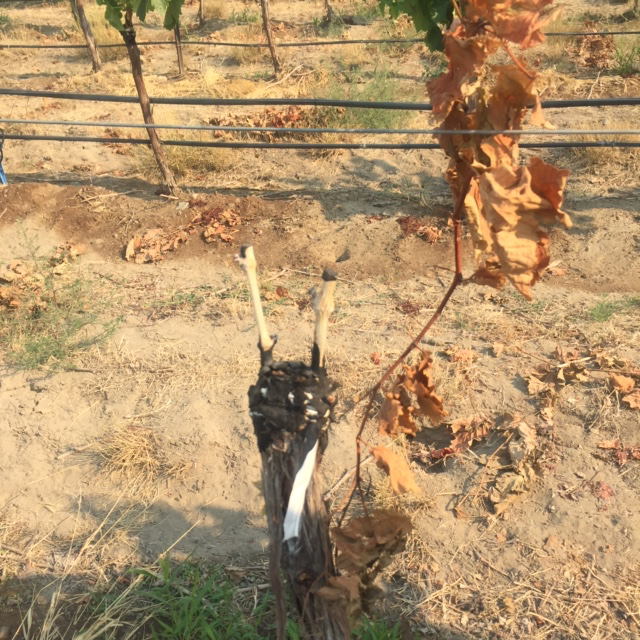 Then, we travelled up Antinori Road and went through another one of my favorite vineyards (can you tell I have a lot of favorites?) Quintessence Vineyard. This vineyard was planted in 2010 and is showing exceptional fruit coming from its vines.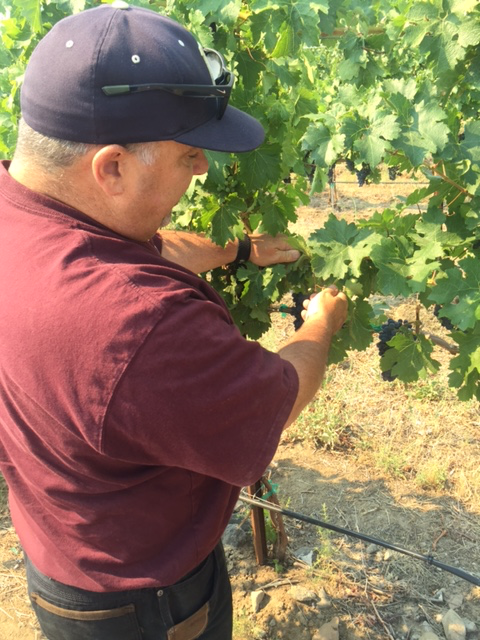 We even explored a new area I had never visited before, just by the pond there is a block of clone 412 that Marshal Edwards (Vineyard Manager) planted for Fidelitas. Calcium carbonate can be found in the Quintessence Vineyard however brown loam soil was brought in to create topsoil. The photo below show the many layers of soils found from this vineyard.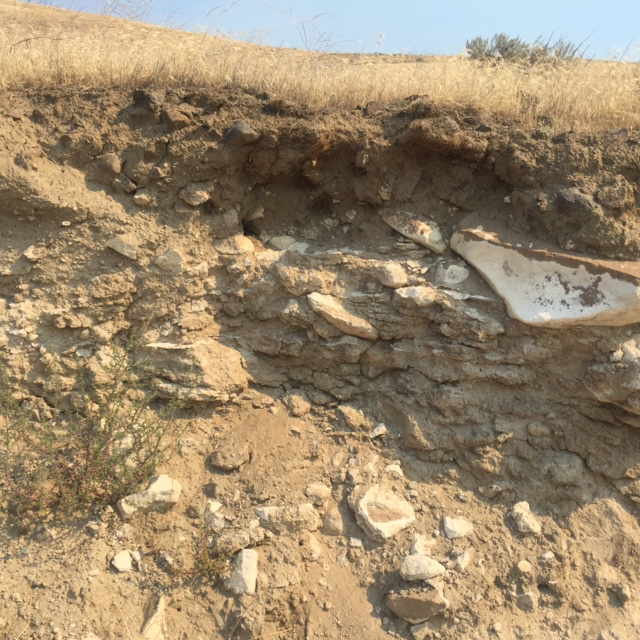 Keeping with tradition we had to take our staff photo, after Charlie searched the area for snakes, the coast was clear. Cheers until next years tour!