October 29, 2019 | Red Mountain, Winemaking | Will Hoppes
Reflecting on Fidelitas' 20th Harvest
First off, I'd like to give a shout out to our cellar crew and specifically my dad and Mitch who were awesome teachers this harvest (with no shortage of sarcasm) and with many loooong days in a row, made Fidelitas' 20th harvest a success.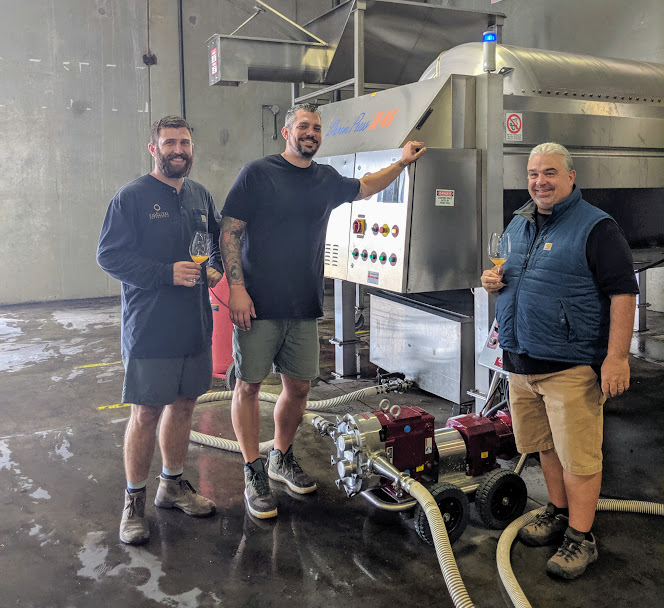 Look at how chipper and well-rested we look
As I sit here writing this on October 29th it marks (almost exactly) 2 months since we picked and pressed Klipsun Sauvignon Blanc just before Labor Day Weekend to get Harvest 2019 kicked off. We noted that the sugar levels were notably lower than what we had picked it at in previous years, but it tasted ripe and we didn't think it would benefit from more time on the vines, so we decided to start bringing stuff in. Little did we know, this theme of ripeness at lower sugar levels would carry on into almost every one of our vineyard blocks.
Klipsun Sauvignon Blanc - the base of our Optu White
Klipsun SB was shortly followed by all of our other white blocks Klipsun Semillon, Artz SB, Artz SM, and Quintessence SB. Early September weather was perfect grape-ripening weather with highs in the high 80's and 90's and nighttime temperatures in the low 50's. Things kept moving along like clockwork with Quintessence Merlot, our first red every year, picked on September 4th, followed by other Merlots from around the mountain, Cabernets, Malbecs, and so-on. Working with the same blocks year-after-year my dad has "his rhythm" figured out knowing the order that our fruit tends to ripen in and can work his daily vineyard visits accordingly. In 2019 alone Fidelitas had 13 different vineyard partners that we worked with resulting in 85 individual lots, sometimes as small as 2 barrels, which will stay separate from one another until blending (i.e., a single varietal from a single vineyard block, fermented in a specific way: oak tank, roller barrels, upright barrels, etc...) That being said, even an individual lot is split further into different fermenations like our Blackwood Cab, which was split amongst 1 oak tank and 6 individual roller barrels. A perfect example of the attention this attention to detail: after years of experience on Red Mountain we're now able to match individual clones of Cabernet from certain vineyards and match them with our favorite fermenters, barrels, and winemaking techniques that we think they'll work best with in that particular vintage. It's something that makes for long days throughout every step of the winemaking process but results in wines of amazing quality and classic "Red Mountain" characteristics that we love.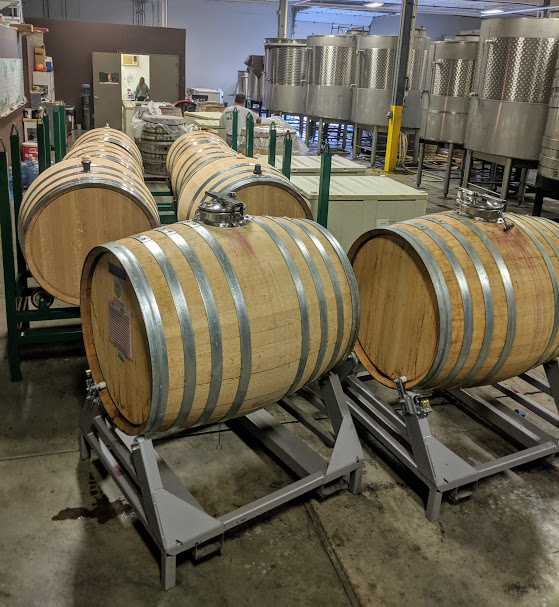 Roller barrels and upright barrels tucked into a corner of the winery during the peak of harvest
One thing I touched in an earlier blog post is how "bright" and lively on the palate all of the wines were as we were tasting samples out of the tanks and press before going into barrel. I think what happened is we didn't have an extremely hot summer, only a few days reaching 100+, followed by mild/warm fall which allowed the wines to ripen at a higher acid level resulting in wines that should have great structure and ageability. My dad reflected on the harvest as being one of those magical harvests you get every so often if you stay at it long enough: "The quality level of this vintage is exceptional and reminds me of 2009 and to a certain extent, 1999. Both of those vintages turned out to be incredible years. We are consistently able to reach the flavors we are looking for at lower than normal Brix levels, leading to slightly lower alcohol levels and higher natural acids. My theory is that with more moderate summer temperatures, we had less days when the vines shut down to protect themselves from the heat. We were able to accumulate sugar at a more even pace and thus, a great year. It might be a bit premature to declare 2019 the vintage of the decade but it does show tremendous potential."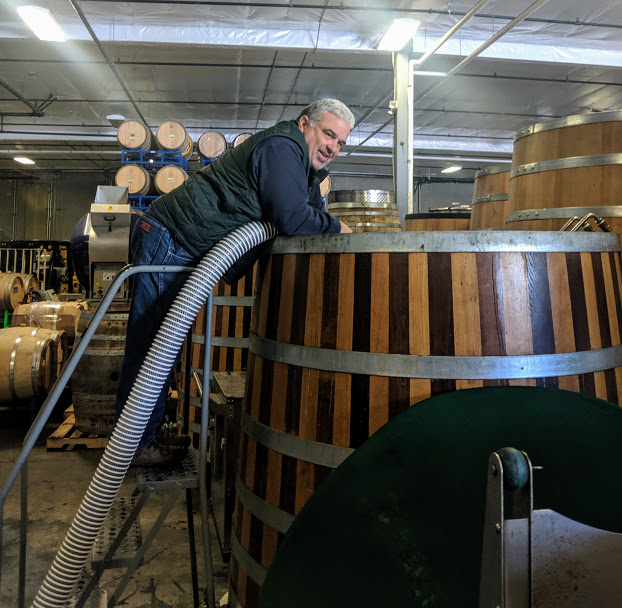 Filling tanks on his birthday
When we look back at this vintage one thing that will sadly be one of the defining moments is the mid-October frost that affected most of Eastern WA. We got hit around October 8-9 which shut down most vines that had fruit still on them and forced a lot of winemakers to pick earlier than expected. Luckily for us we were about 90% of the way done at the time being on Red Mountain which is one of the earlier ripening areas. Looking back, we noted that it was really only a couple bad days that changed things as the weather warmed up immediately after and remained pretty mellow for the rest of October. But that's what happens in agriculture and what makes winemaking so unique in that each vintage and bottle of wine has its own memories both good and bad attached.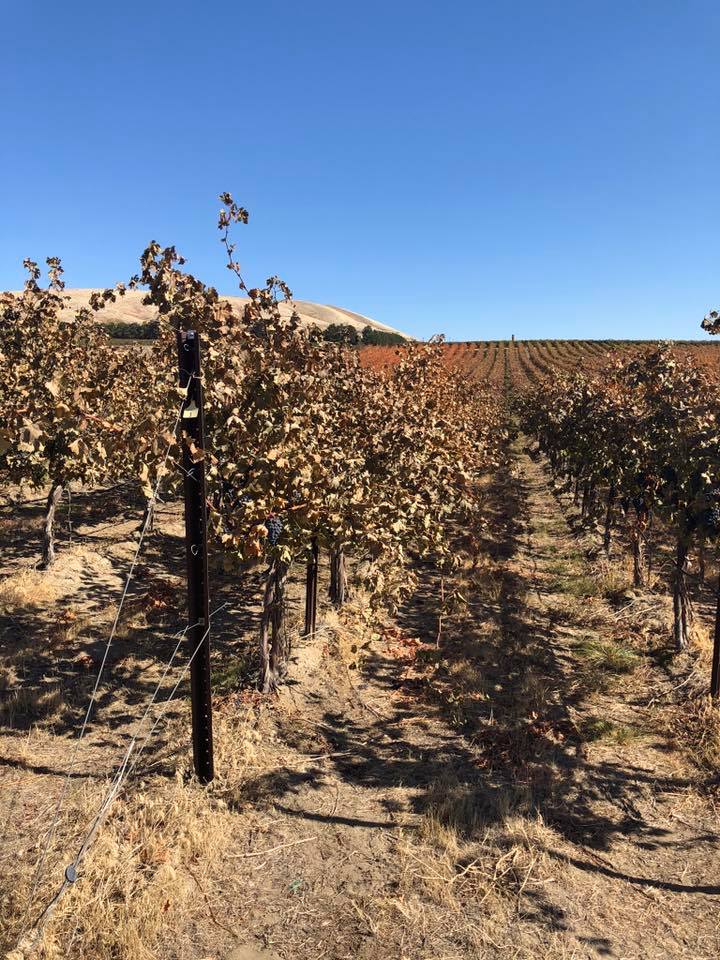 Red Mountain the morning after a hard freeze
Other reflections/things I learned/things I was reminded of this year:
Just how lucky we are on Red Mountain to have dozens of hand-picked lots that came into the winery which looked impeccable.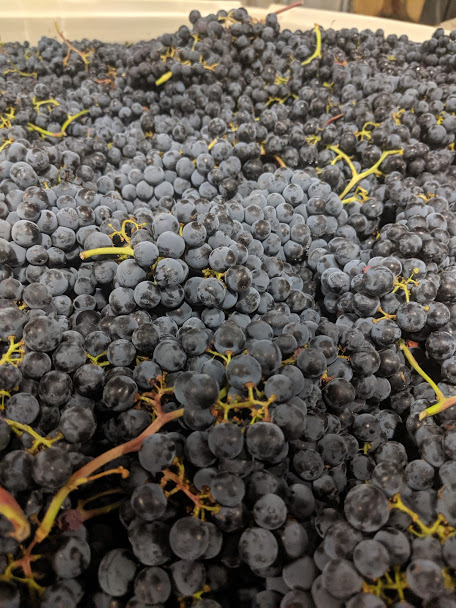 Quintessence Merlot #nofilter
Perhaps the best takeaway is how impressive the 2015 plantings of Cab, Merlot, Malbec, PV, and Cab Franc at the Estate were - these definitely took a noticeable leap in quality.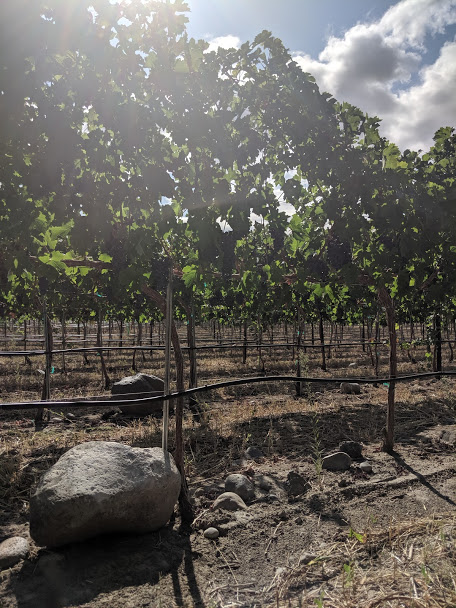 Estate PV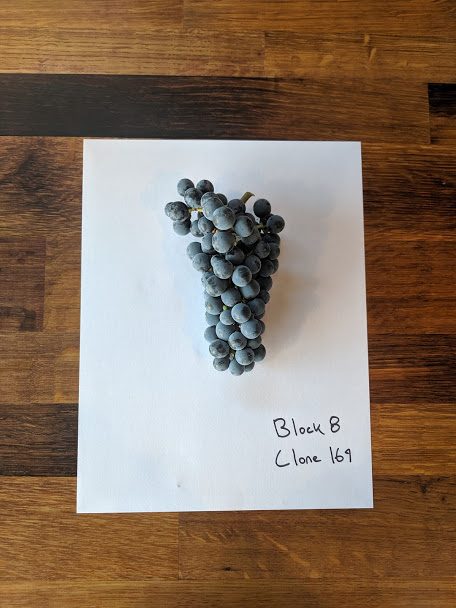 When your dad is your boss, all of your co-workers get to learn the embarrassing things you did as a kid.
Getting a whole new appreciation by toiling over these wines for 2 months of how unique all the different sites, clones, and varietals are that make up Red Mountain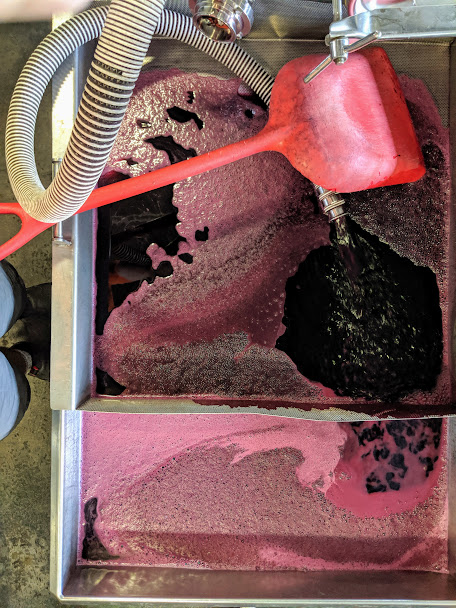 I had Top Ramen and a bottle of 2014 Blackwood Cab for dinner at 11:00 p.m. which pretty much sums up life of a winemaker during harvest.
When you enter into a harvest beard competition everyone wins (except I still think I beat the Williams brothers from Kiona).
Never move into a new apartment right before harvest.
I gained a better understanding of what berries and juice taste like when they're ripe and what fermentations taste like when they're ready to be pressed off, and that it takes hundreds of repetitions to make any progress. If I had to guess, I'd say my dad has tasted 50,000+ different fermentations throughout his career.
Meeting with your gracious club members every so often during harvest is the best motivation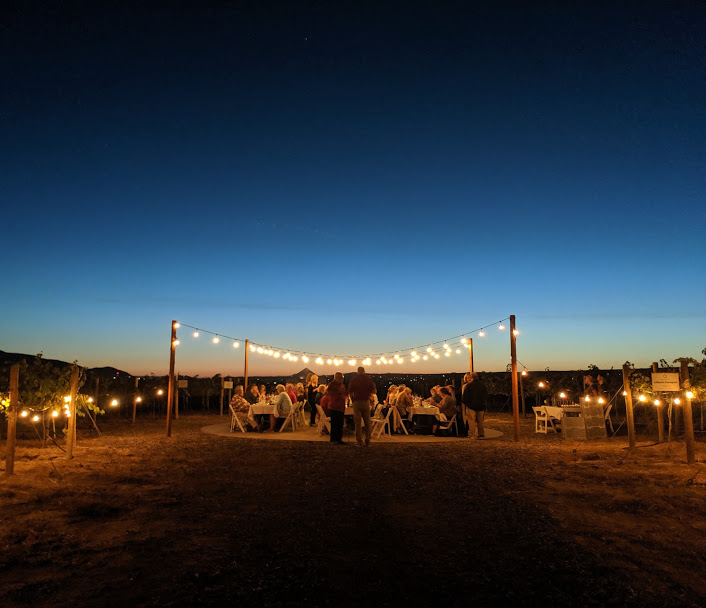 Cheers to 2019!