October 31, 2014 | Chelsea Brophy
Spooktacular Fidelitas Pumpkins
The holidays are fast approaching and Fidelitas has gotten in the mood by decorating some themed pumpkins for Halloween. Instead of the average pumpkin carving that takes place around this time of year, we decided to sit back, pour a glass of 2011 Champoux Merlot and create a glitzed out design. Might we add that this was easier than gutting a pumpkin and is much more attractive.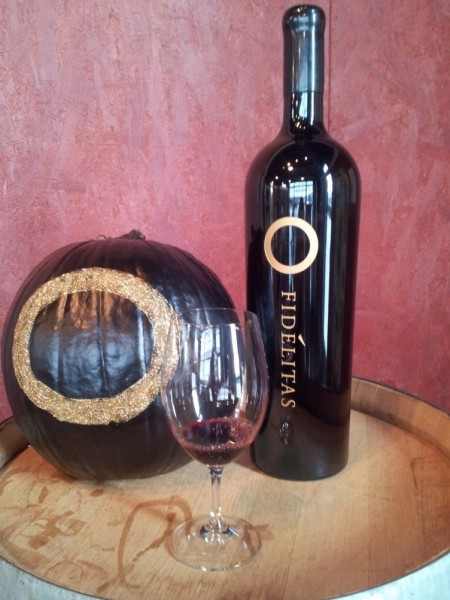 Supplies Needed:
-Glass of your favorite Fidelitas Wine
-Pumpkins
-Spray Paint (Black or White)
-Glitter (Assortment of colors)
-Paint brushes
-Tacky glue
We just started by spray painting our pumpkins and then let them dry. Then, we traced our Fidelitas logo, outlined it with glue using our paint brushes and then poured glitter all over to fill in the design. Let me just say, that this was the easiest Halloween pumpkin decorating we have ever done.